TRI247 columnist Kyle Smith checks in from Edmonton ahead of this weekend's PTO Canadian Open…
I'm really looking forward to this weekend in Canada. This will be the first event on the inaugural PTO Tour, so hopefully the start of something that's going to be pretty cool.
It's a stellar field here and it's not very often that you get to race such a good field and on a course that hopefully suits me well, so I'm really excited to get out there and give it all I've got.
My training has been going really well. I got a little bit under the weather last week, but nothing too major. So, yeah, fingers crossed that my body turns up on race day.
Exciting racing
The vibe is really cool. It's looking like it's going to be a non-wetsuit swim as it's about 25 degrees in the water, so I think that will probably split up the swim quite a bit and hopefully that's beneficial for me.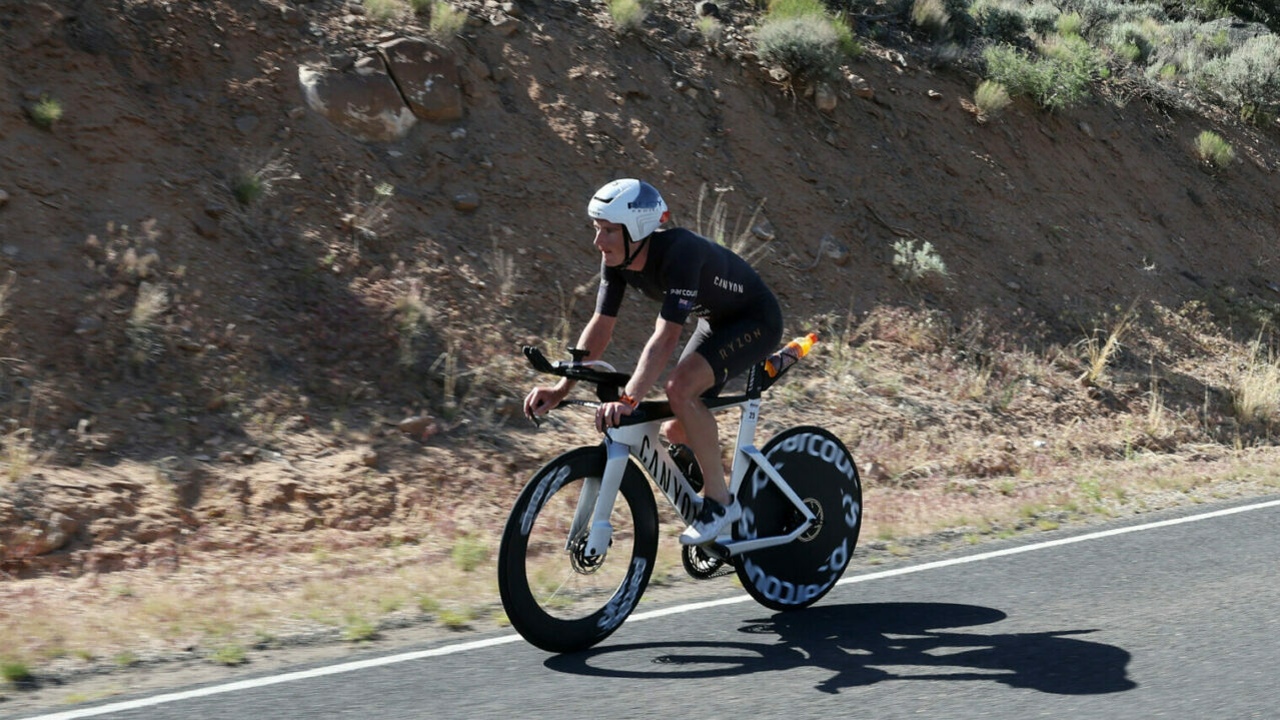 And then the bike as well – it's a super technical, pretty lumpy four-lap course of 20km. It's going to be one for hopefully the strong riders.
And then the run course is pretty fast and flat, so looking forward to it, it should be good. I've been working on my running quite a bit recently and it's been coming along nicely.
Fingers crossed that we can make that transition to racing that I haven't been able to do so far this year. And also that's not only for myself, but that's also for the team captains for the Collins Cup. Hopefully I can show them what I've got to make their selections for the event, which is in a few weeks time.
Opportunity knocks
I'm just pretty relaxed, happy to be here. Everyone seems like they're in very good spirits and everyone's healthy, which is good. Really looking forward to getting out there and getting stuck in.
It's also pretty cool as well that we've got the Eurosport slot straight after the Tour de France's final stage on the Champs-Elysees.
So people watching that will hopefully stay on and boost the viewership, fingers crossed.
It should be a really exciting race to watch so we'll give it a whirl and see what we can do and hopefully do some damage out there on the course!