For long time fans of the sport, Richard Murray is a name synonymous with short course triathlon. With his first race internationally dating back to 2005 at the ITU Duathlon Junior World Champs, the 34 year old has enjoyed a career spanning close to two decades at the top of the sport.
Having raced for his native South Africa in the Olympic Games on two separate occasions, in London and Rio de Janeiro, Murray now represents the Netherlands along with his wife Rachel Klamer and is gunning for a third appearance at the 2024 Paris Olympic Games next summer.
Detailing how he is dealing with a heart condition and sharing what keeps the fire burning bright after spending so long in the sport in our interview, Murray epitomises what short course triathlon is all about. Having also started coaching, it seems the WTCS winner is destined to spend a lifetime involved in the sport he loves.
Rollercoaster season
After missing the Tokyo Olympics and the entirety of the 2021 season with health issues, Murray struggled to find the balance between health and fitness in 2022, but shared that this year has been a step forward.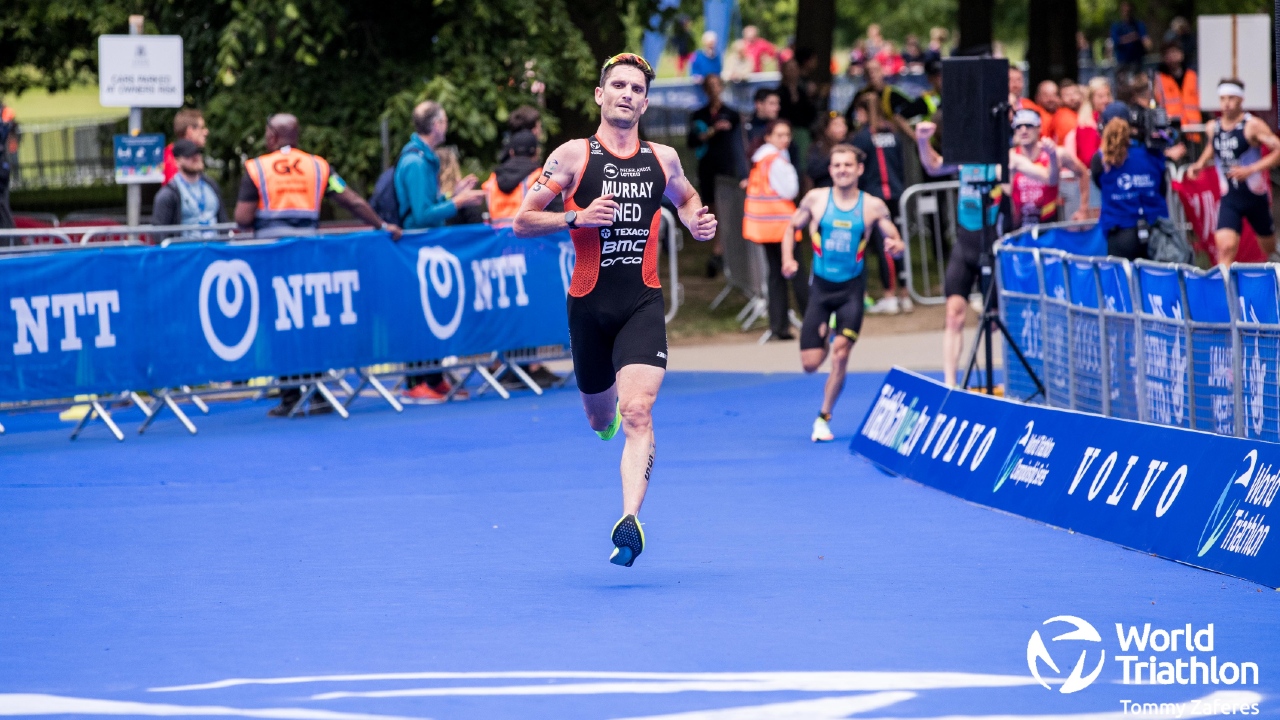 He told us: "My heart condition atrial fibrillation is not gone and I need to race and train within my limits which is difficult. At the moment, I am learning to trust my heart again, which is tricky at times, but I am feeling better. If I can race within my health limits, I will, all the way until I retire."
Notching a season's best of fifth at WTCS Sunderland but not finishing on tough days in Cagliari and Paris, the top tier of racing was hit and miss for Murray in 2023. However, the Team Netherlands athlete was happy with some aspects of his campaign after initially having to scrape together points in Continental Cups to qualify for the WTCS earlier in the year.
"After my heart issue, I have had a season of ups and downs. Whilst I didn't qualify for Paris [in 2023], I made steps in fitness and improvements in a number of areas compared with last season. I initially raced Continental Cups for points to get into the bigger events, improved my ranking and raced in the WTCS and Paris Test Event before doing some World Cups for fun."
The road ahead
Recounting his last two races in Morocco and Italy before finishing the season, Murray has some key takeaways from the year ahead of a big winter preparing for Paris and is confident he can get back to where he needs to be.
"After back to back races to finish the season [World Triathlon Cups in Tangier and Rome], I'm both happy and unhappy with my results. I really enjoyed visiting Rome and Tangier, but finishing outside of the Top 10 for me at a World Cup is not what I was looking for. This winter, I need to concentrate on increasing my general base fitness and dialling in my swim fitness and technique.
Finally, on what keeps him motivated to push for Paris, Murray revealed that the Team Netherlands set up, with their ambitions for a medal in the Mixed Team Relay, helps keep the spirit high, as does his new work as a coach.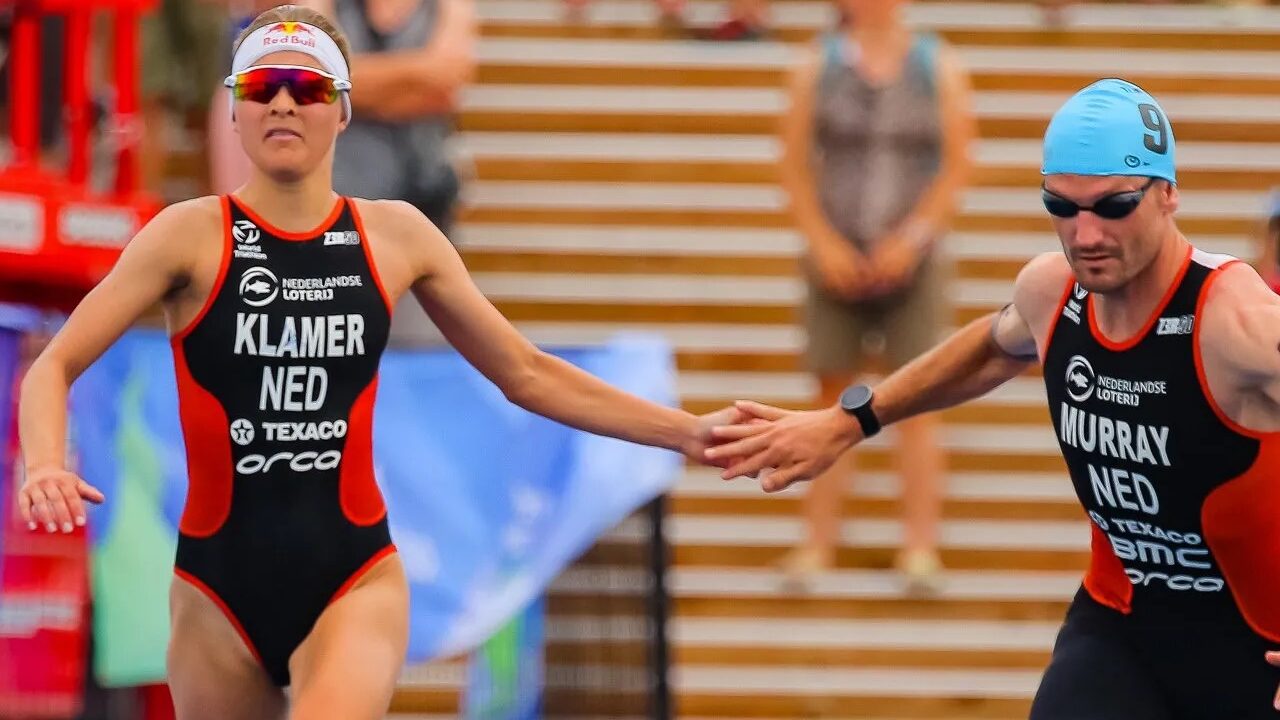 "Switching to the Netherlands was easy, as the support is great and I can now focus on what matters, which is racing and training. I am excited for the Mixed Team Relay and think getting in the medals is a real possibility. I have also started coaching and I am excited for my future doing that in the next two or so years!"