Ruth Astle was rewarded for her patience after a season of setbacks with an excellent performance to finish 12th at the IRONMAN World Championship in Kona.
The multiple Ironman winner, who had finished fifth at the delayed 2021 IRONMAN World Championship last year in St George, spent long periods of this season unable to run due to calf problems.
On Saturday though she excelled in clocking 8:55:335 – beating her previous best time as a professional in Kona by a whopping 25 minutes. That was finished off with a strong 3:11:54 marathon in sweltering conditions.
Sharing her thoughts after the race on her YouTube channel (watch the full episode below), Astle said she was pleased with her result as she broke nine hours for just the fourth time in her career.
"It was just so mentally tough"
After a battle in the swim and a very strong bike leg, where she moved through the field and put herself in contention for a top finish, Astle shared how mentally hard the marathon was in Kona, with its characteristically long highways and searing heat.
"Coming into transition, I was like right, I'm in the Top 10 and knowing it was Kona, where a lot of people blow up, I just knew I had to try and run a relatively conservative pace given the lack of running I'd had.
"My legs felt alright, but Ali'i Drive was unbearably hot, and after I managed to run up Palani hill, unlike last year, it was just so mentally tough on the Queen K highway. You can see ahead how far you've got to run and it just seemed endless."
During the latter stages of the run, Astle was forced to hang tough in a battle for the Top 10 and had to work hard to convince herself to keep going, especially after cramping badly near the 35km mark.
"Coming into the Energy Lab, I knew that a top 10 was possible if I kept running strong, until around 35km, where I got a massive leg cramp where I had to stop and stretch. There and then, I knew that I had to just keep moving, because if I walked I wouldn't even be able to stay in the Top 15."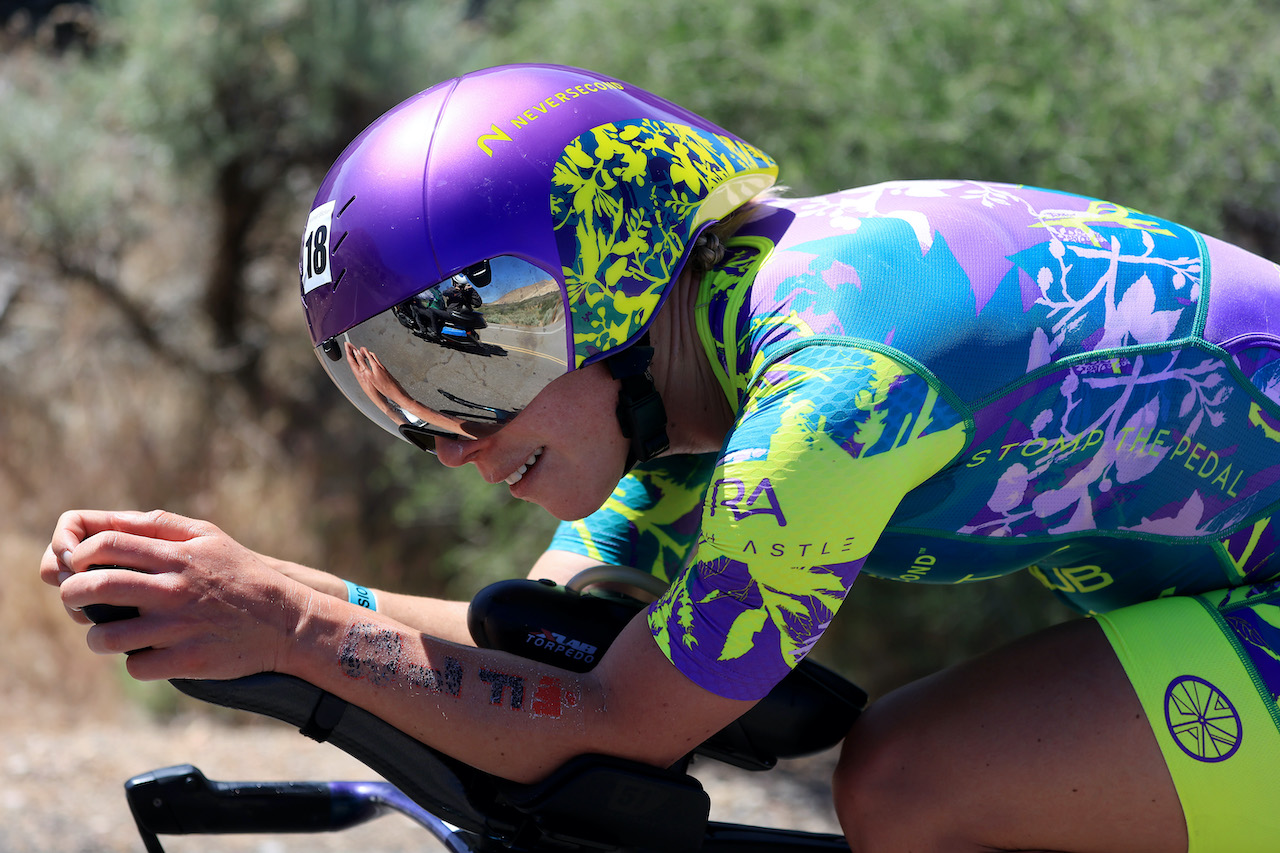 Reflecting on her finishing position, Astle reiterated that she was happy with the way things panned out and after a hard bike and pleasantly surprised with how she handled the marathon off so many run training issues this season.
"I'm really pretty happy, because there was a point on the bike where I thought the top 5 was possible, but having to do so much work by myself whilst I was riding was a struggle. However, I'm happy with how I finished."