Britain's Sam Holness became the world's first openly autistic endurance athlete to complete a full-distance triathlon at IRONMAN Frankfurt on Sunday.
Sam stopped the clock at 12:29:00 as he completed the 140.6-mile course for the men's European Championship.
'Greatest day of my life'
Sam made a confident start to the race and came out of the water at 1:04:20 and despite suffering from gastric intestinal issues, went on to post 6:15:44 on the bike course, which included a total elevation of 1,934m.
Having gone out strong on the bike, Sam paid the price on the run where he also suffered as a result of the heat, but the 29-year-old managed to push through the pain to complete the marathon and create that piece of very special history.
Sam, who is an ambassador for Britain's Ambitious about Autism, reflected afterwards: "This is the greatest day of my life; I am now an IRONMAN man! Iron Sam the Triathlete sounds good. I am determined that I will never stop doing this.
"It was a really tough and hot race – but I kept going even though it hurt a lot."
'Pushing through the barriers'
Sam, who is from London, had been preparing for this landmark moment for the last three years, as part of his ultimate goal of becoming the first professional endurance athlete with Autism Spectrum Disorder (ASD).
His coach and father, Tony Holness, spoke proudly about his son's achievement and heaped praise on Sam for responding to the issues he faced during the race as he continues his upward trajectory.
He said: "As a family we are so happy to see Sam become an Ironman. So proud, we're the proudest parents in the world today!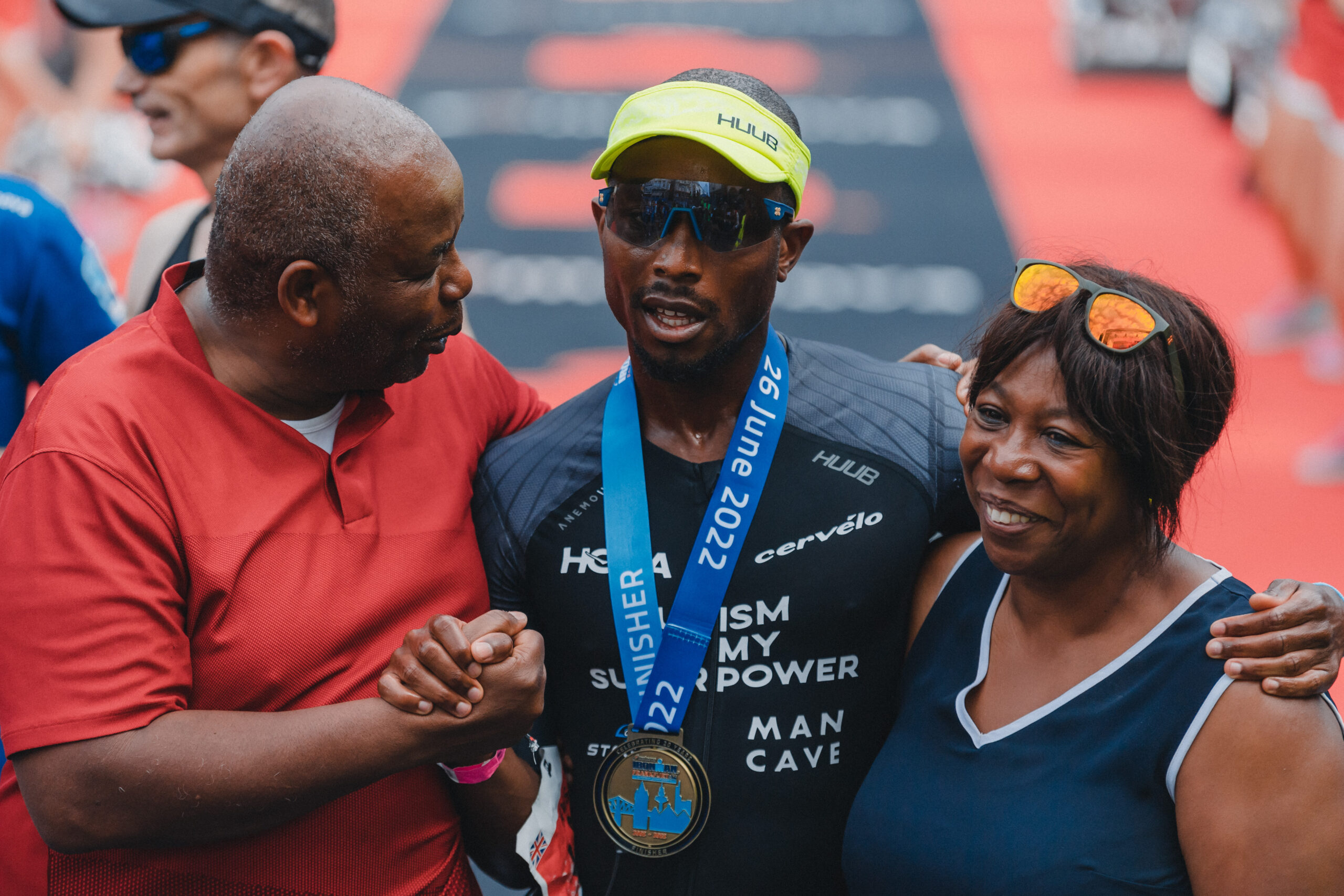 "He swam superbly, and despite challenges on the bike, and the heat on the run but he pushed through so many barriers to get to the finish line.
"It was fantastic and even the challenges he faced are good preparation and experience for Sam's as he grows as an athlete."
Kona on the Holness radar
After completing IRONMAN Frankfurt, Tony has confirmed that Sam will now be heading to Kona later this year for what should be another momentous occasion for the Holness family. October should provide another special chapter in this developing story.