Sam Laidlow produced an incredible performance to become IRONMAN World Champion on Sunday, less than three weeks after being laid low by COVID.
The 24-year-old Frenchman, who last year came so close to winning the sport's biggest prize after leading for so long, went one better on the Cote d'Azur with a faultless performance to dominate the race.
After setting the pace on the swim, Laidlow broke away from the rest of the front pack on the bike and managed to build an insurmountable lead, keeping fast finishing two-time World Champion Patrick Lange at bay over the course of the marathon.
The victory came after a difficult year for Laidlow, with injuries and illness severely impacting his 2023 campaign. Not surprisingly, what he achieved on Sunday was taking time to sink in as he opened up about those struggles.
Sam Laidlow on IMWC victory
He revealed: "I keep saying it but I just don't believe it, it's the stuff I have dreamt of my whole life and I have just surrounded myself with some amazing people, who have got me to where I am today. I am just so so grateful.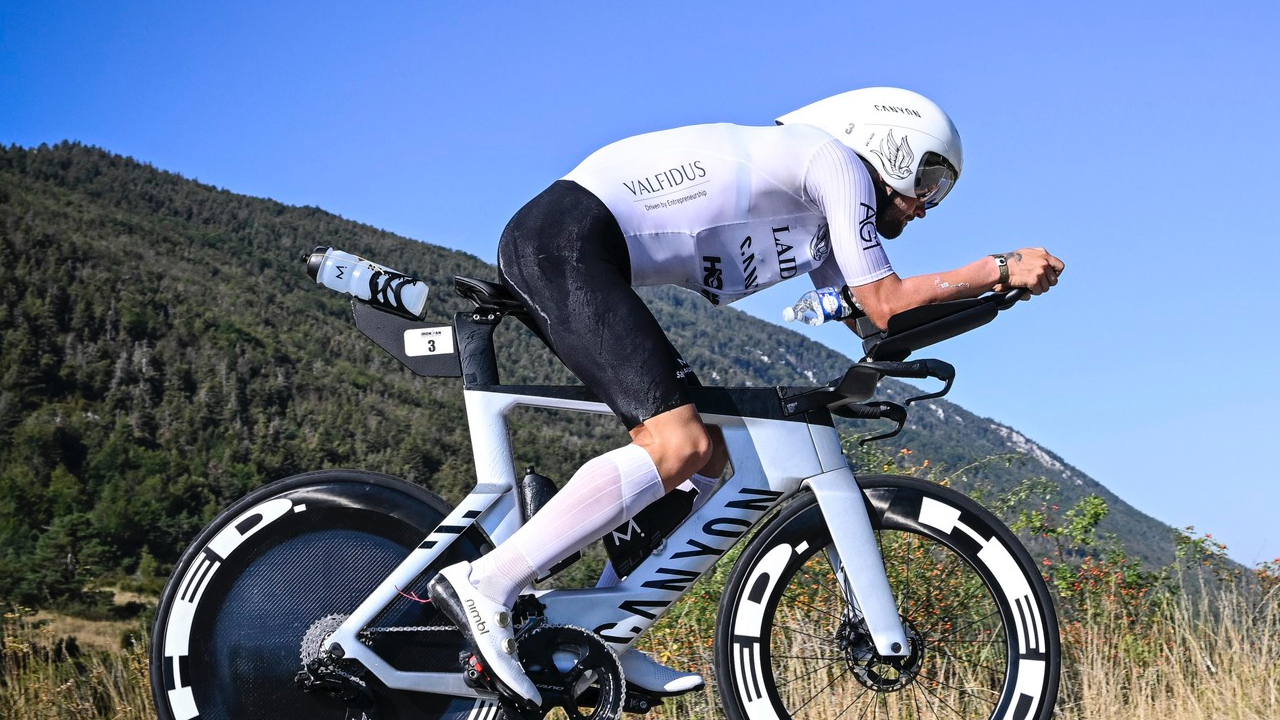 "It has been a rocky season, with injury and having COVID-19 two-and-a-half weeks ago. Sometimes it happens when you least expect it and I think I came here fresher than a lot of people, with just two weeks of work behind me.
"I had done some good sessions and I really wanted to go in with the same mentality as last year, I am just a kid who enjoys doing this and and I am grateful to be racing the best and wanted to see how far that dream could get me."
The first of many for France?
Giving a summary of how his day went across all three disciplines, Laidlow shared his pride at becoming the first Frenchman to win an IRONMAN World title, adding that the support of his countrymen on the sidelines helped him every step of the way.
"Today was a great day, I set out hard on the swim, I tried to break the pack up a little bit, then on the bike I tried to ride the wattage I thought I could on a good day, as you have to take risks. I did a similar thing in Lanzarote at the start of the year and completely blew up, but here I just held it together.
"On the run, it felt like I was only running 35km, because every time I came past these crowds the adrenaline was absolutely crazy, there has never been a French World Champion and I hope this will be the first of many."
Having never won a race over the iron distance prior to this, Laidlow picked the perfect moment to grab his maiden win and alongside IRONMAN 70.3 World Champion Rico Bogen, has been instrumental in ushering in the new generation of top long-course athletes in 2023.