Newly-crowned IRONMAN World Champion Sam Laidlow shared plans for his next tattoo after proving the critics wrong with that brilliant victory on home soil in Nice on Sunday.
The 24-year-old Frenchman says his next ink might be a nod to the people who doubted him after a tough period in his career following his second-place finish in Kona last year.
Laidlow explained that whilst the support on the Cote d'Azur was incredible, some comments made online after the PTO Tour Asian Open in Singapore last month had proven to be fuel for his fire. Laidlow of course was a DNF in that race, suffering from what transpired to be a bout of COVID.
Laidlow ink: What tattoo is next?
He explained: "For my next tattoo, there was this comment I saw, I think in Singapore, where someone called me a one-hit wonder because I just came second in Kona and haven't done anything since. So, I might get 'one-hit wonder' tattooed just for the fans."
Full of gratitude for his supporters and the crowd in Nice, Laidlow said that he hopes his win will inspire a new generation of French triathletes to jump straight into long-course racing and chase more world titles.
"It was crazy, in that last straight along the finish it was so loud it actually hurt my eardrums, it was amazing and it gave me wings out on course today."
Super Sam on Nice success
Winning not just his first world title, but his first Ironman race full stop in Nice, Laidlow joked about how he and his family had said that things would pan out this way.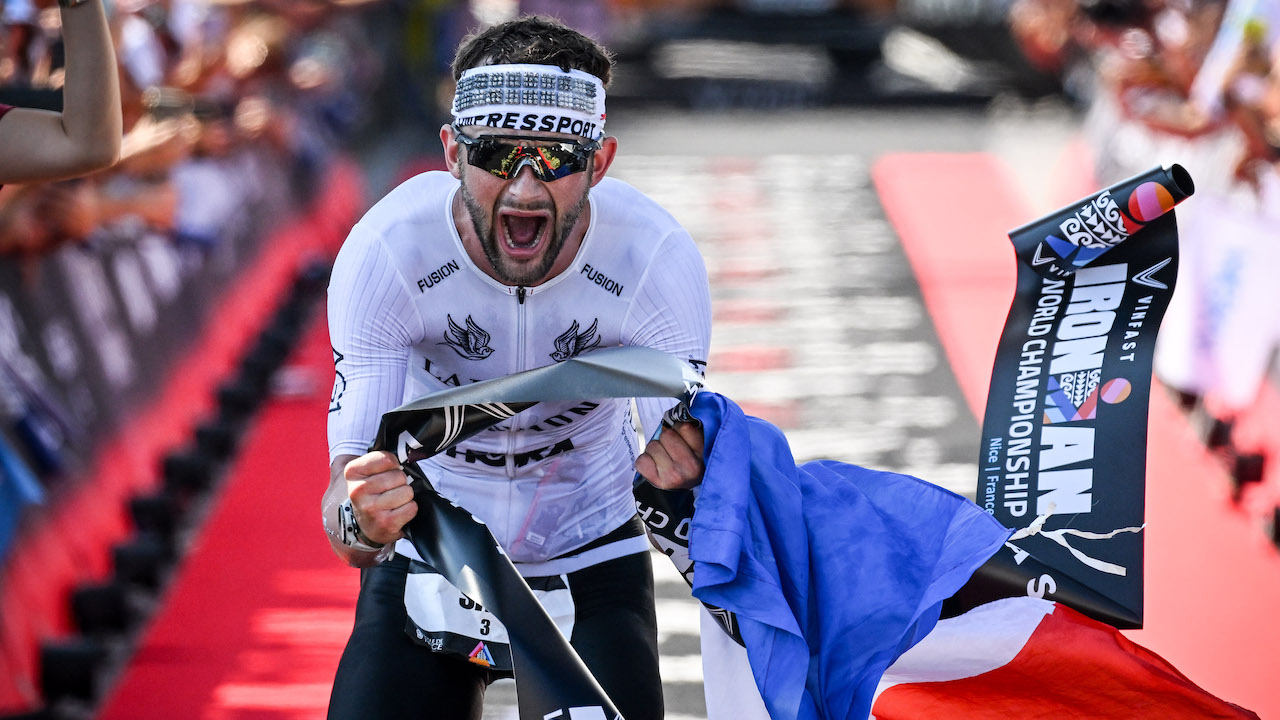 "It's funny because it's all the stuff we have joked about in my family, we always used to say that my first win would be the World Championship.
"It was also my dream to always be the youngest world champion and I felt that slipping away, I said in the press conference before the race that it was all part of the journey, and I knew it would happen one day, but I was just unsure if it would happen today or not.
"I am super grateful to have had this opportunity in Nice. The French haven't always had the best luck at the Ironman distance, but I think this will be the start of a new era and I really hope it motivates a generation to come and go straight to long course."