The Championship 2023 offered thrilling battles in the men and women's professional races, with the podium positions coming down to the wire with close sprint finishes in both races.
In the women's event, India Lee took the win, as defending champion Sara Perez Sala couldn't quite hold off Caroline Pohle in the final 200 metres of the run – but did hold off a fast finishing Amelia Watkinson to round out the podium.
Spaniard Sala, who was sick in the lead up to the race, shared afterwards just how happy she was to finish on the podium after a hard day of racing in Slovakia.
Conditions made for tough day out
With swim temperatures bordering on the limit for a middle distance swim, but air temperatures exceeding 25 degrees celsius, dealing with the weather was one of the toughest parts shared Sala.
"The weather was crazy. The swim course was freezing and I have never done a swim in these conditions and I felt a little strange but managed it okay. We weren't sure if we had a swim or not, but I am glad it went ahead.
"Then out on the bike, it was hot, but not so bad, but after transition, the run course was extremely hot, which made it even more hard in the last parts of the race, especially the finish."
"I am really happy with third position"
After close to four hours of racing, a sprint finish is the last thing you want to do, but it was the reality of the situation Sala found herself in on the last section of the run.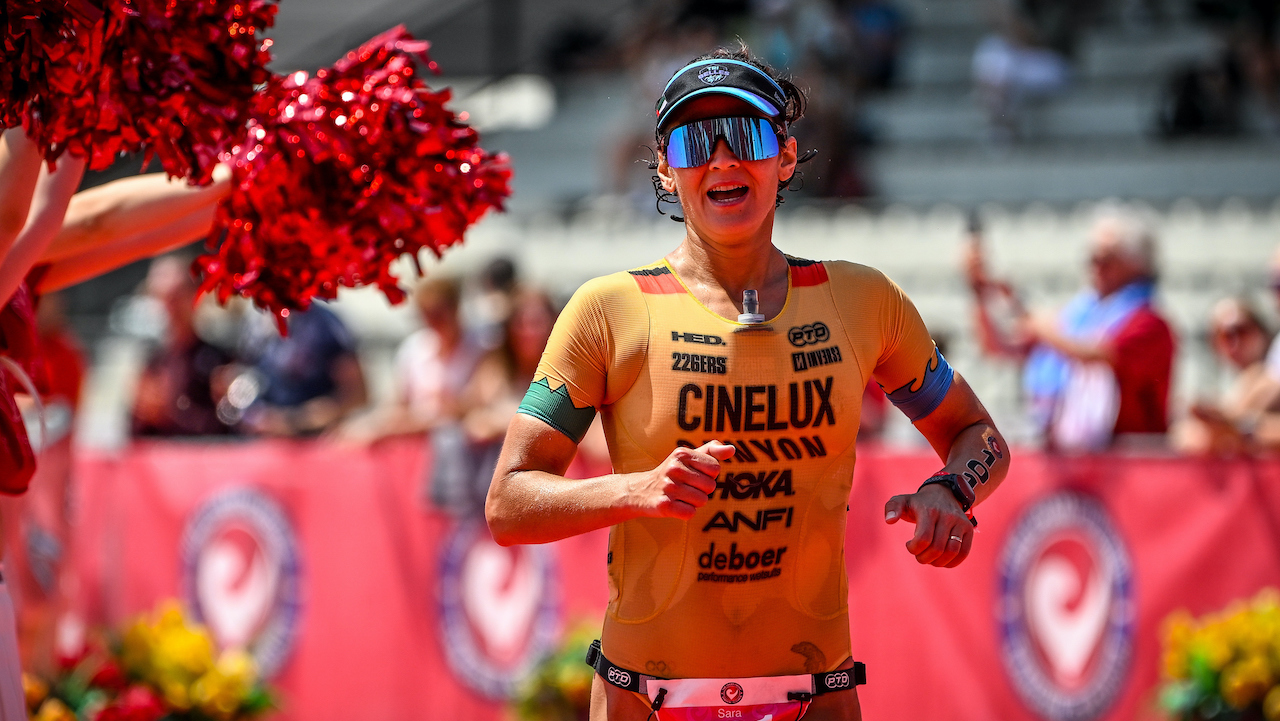 "It is tough to have someone closing in on you; over the last two laps I was feeling dead, so it was a really hard last seven kilometres.
When I saw Caroline a kilometre away from the finishing line, I started to think 'oh no' and tried to run as fast as possible, but when she went past me I just had nothing to give.
Despite losing out to German Pohle, Sala managed to stay strong for third, a result she was especially happy with given her build up to the race.
"I was sick, I had the flu, at the start of the week, so I am really happy, because yesterday I thought that maybe a good race would be finishing in fifth or sixth position.
"Today was a tough day but a really good day as well and most of all I am just really happy with the third position and a podium."