TCU will hope to make their mark this weekend as they race at the Women's Triathlon Collegiate National Championships in Tempe, Arizona.
The squad, who qualified for their first ever National Championships appearance last month at the Western Regional Qualifier in Springfield, Mississippi have high hopes for their last race of the season.
Led by an exciting trio of sophomores, the squad are another shining example of the growth of triathlon as a collegiate sport in the United States, with international recruits from Brazil, Colombia and Spain.
A fitting end to a historic maiden season
Led by head coach Jenny Garrison and assistant coach Kurt Woodward, the Horned Frogs finished third behind strong Arizona State and University of San Francisco squads to qualify last month in Springfield.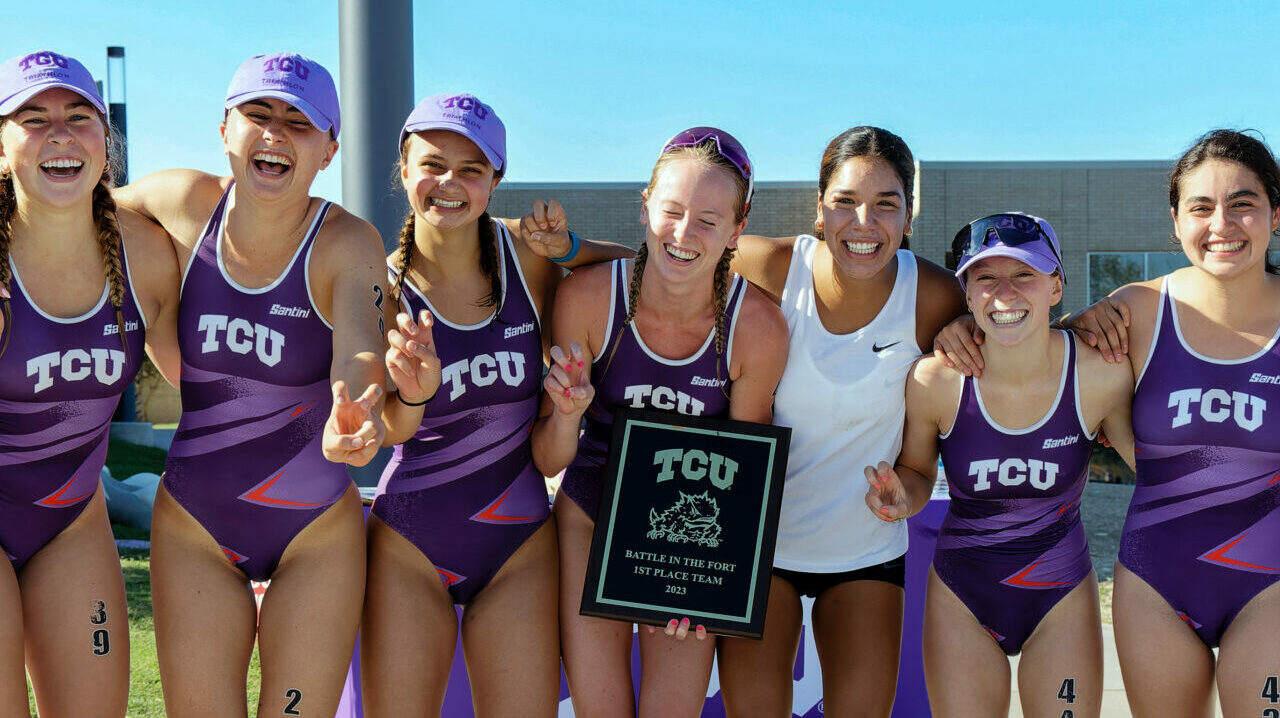 Sharing the squads ambitions ahead of the race, Dani Pluchinsky of TCU Athletics said that "the unit is looking to regain its traction to conclude the season, coming off a third-place performance at the USA Triathlon Regional in October.
"TCU's national-qualifying performance in Springfield last month was trailblazed by sophomores Sara Gimena, Elena Viejo, and Ani Veltcheva.
"The Frogs aim to expand on their qualifying performance and end the program's historical first season with high accolades at Nationals on Saturday."
Triathlon was voted in as an Emerging Sport for Women by the NCAA in 2014 and is well on its way to becoming part of the NCAA Championship structure, with 42 schools currently sponsoring women's triathlon.