Sunday's men's race at the inaugural PTO US Open in Dallas was certainly a hot one, in both temperature and talent. After recently securing third place at IRONMAN 70.3 Swansea in his first year racing over the longer distances, Great Britain's Tom Bishop secured a late notice wild card for the race.
He reports here on his experience, one that has left him eager to build for a return in 2023…
PTO US Open; recap from a wild card
It's been a few days since the US Open in Dallas and I think my temperature regulation is just about normal again. That heat was shocking, but I relished the challenge of it.
My wild card was announced a few weeks before the event, which meant that it was going to be a last-minute drop-in, without the chance to focus on the race. The opportunity was far too good to pass by, however. I'd planned to race some French Grand Prix races in September, then head to Italy for Challenge Sanremo. With Dallas right in the middle, I had to adapt.
My French team was relying on my presence, so I figured out a plan with my coach to race these competitions and also do what I could to prep for the 100km race. Unfortunately, heat prep fell to the compromise and I just had to rely on my past experiences of racing in the heat.
Starstruck in the Lone Star State
Arriving in the US with the race only a few days away, I had to hit the ground running and forget about the jet lag and weather. I tried to get used to the climate as fast as I could. The environment around the event was amazing. The PTO know how to host an event and the community was so welcoming. It was also amazing to see so many legends of the sport walking around the training venues and social areas. I was starstruck.
The big day came around. I felt somewhat prepared and very excited having watched a spectacular women's race the day before.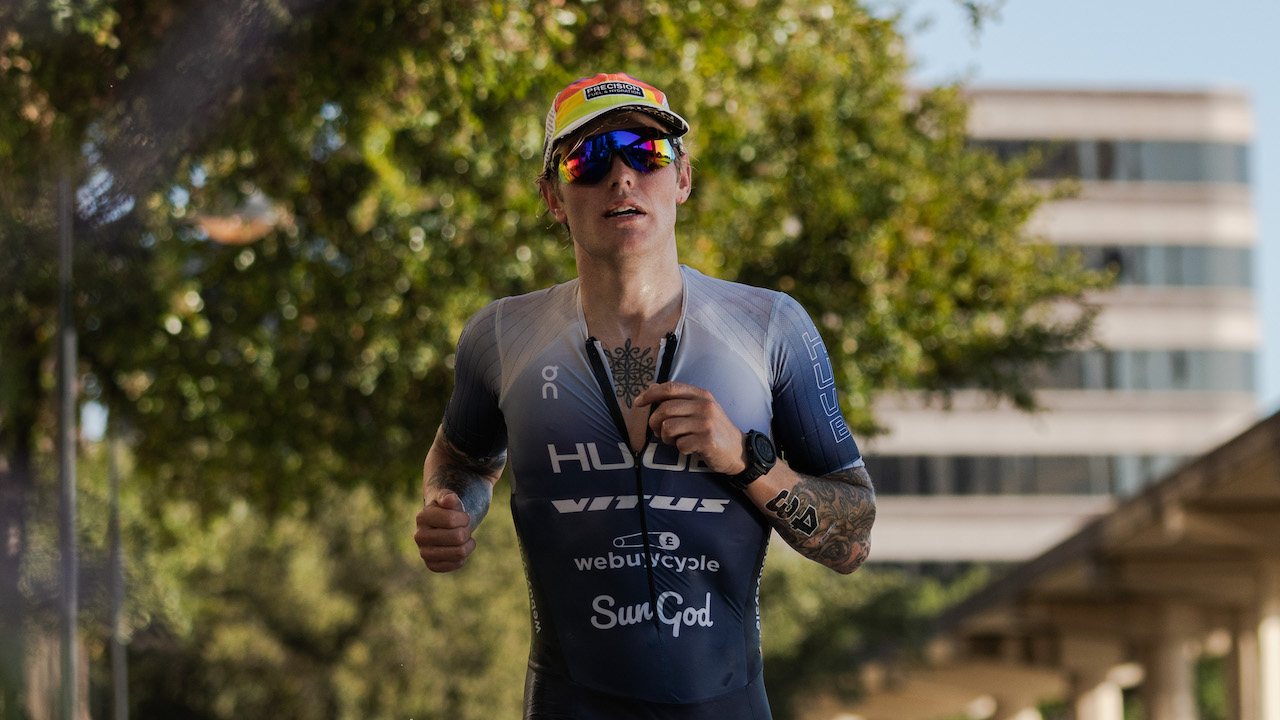 A good start
I planned to stay as cool as possible before the event, swim well whilst conserving as much energy as possible then get on the bike and try to be as close to the front for as long as possible. Everything went according to plan.
I managed to manoeuvre my way into the front pack and found some reliable feet to draft off. Heading into T1, I grabbed my nutrition and set off. I followed a few moves early on hoping to get to the front, though I never quite made it. There was some serious strength driving forward.
I found myself at the front of the pack for a bit and started to suffer with my earlier efforts. I think the heat was starting to get to me. The rest of the bike was about focussing and trying to hold my position in the chase pack for as long as I could. When the uber bikers caught, it blew that pack apart and I was debris.
With a few laps left it was about limiting my losses, which became a challenge when cramps started to happen. Thankfully this was with a lap to go and I could latch on to a second chase pack to get me back to transition.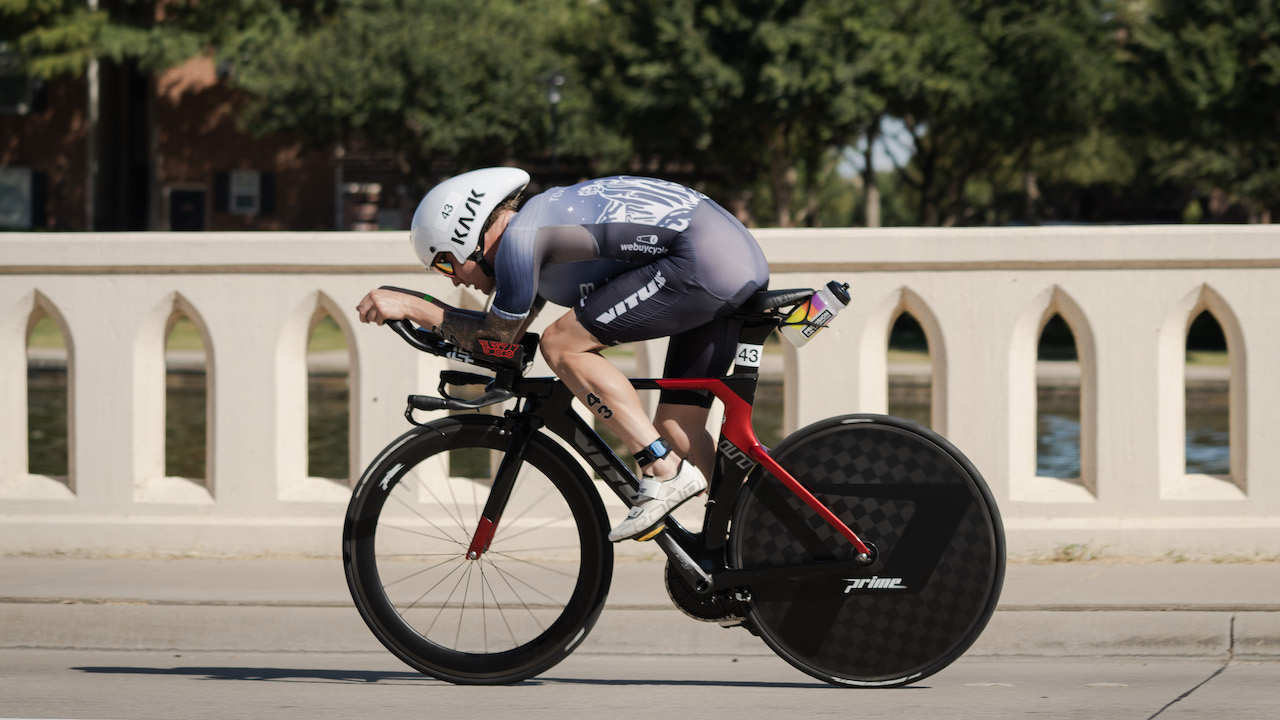 The (running) road to ruin
The run was an unknown for me. As I have mentioned, my preparation for the event was far from ideal with my racing calendar already planned, but I had picked up a calf niggle as well. This meant more or less three weeks off of running into the race. Not ideal when you have to complete 18km.
It was one of the reasons why my first few laps on the bike were probably a bit reckless given the heat, but I wanted to see the standard and also put my name out there. I began the run and felt horrendous, with cramps in most major muscle groups! I managed to shake them off and get into a rhythm.
The result was over for me but I did want to try and finish, to respect the opportunity I was given. Thankfully my calf seemed ok and I was able to finish. I'd never been in a position like that after a race before.
I was so ruined I couldn't even attend the after-party
That was something I was looking forward to so I could meet a few more people on the long course racing circuit.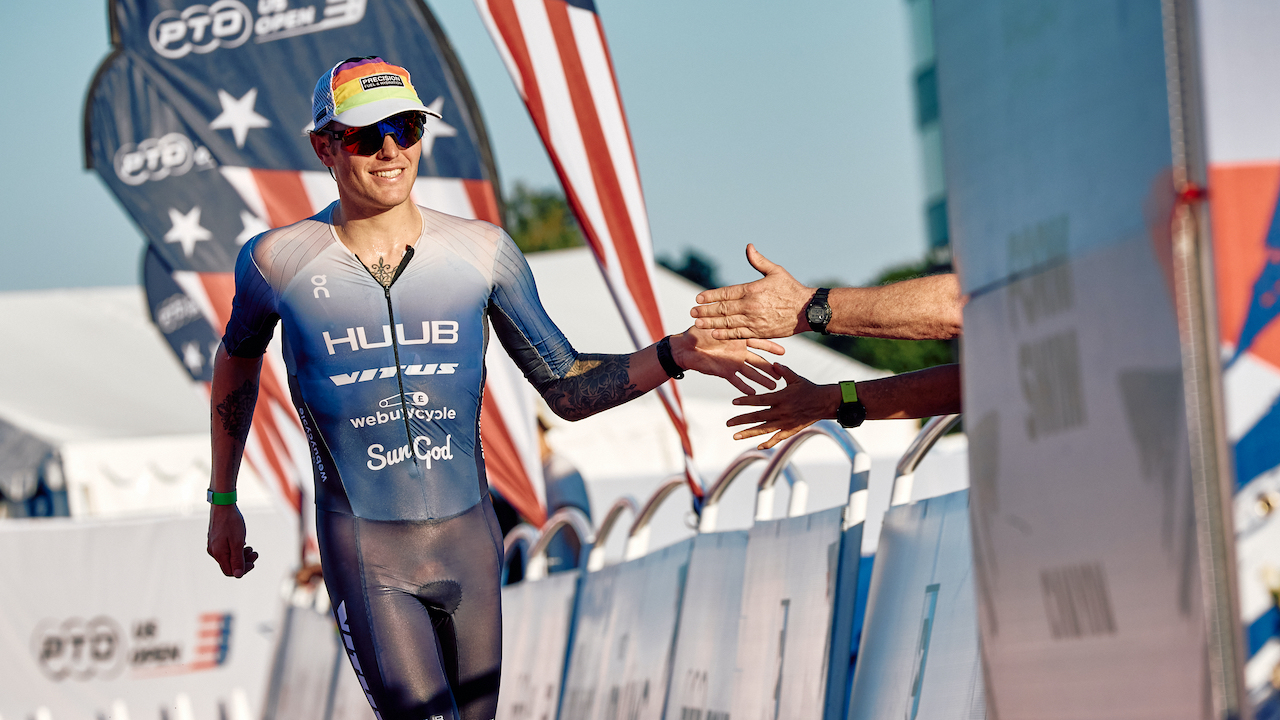 Motivation to return
Although I'm not entirely happy with my overall result, I know it was the best I could have given that day with the short and compromised preparation leading in. I'm proud of what I did and it was such a valuable experience. I needed a battering to realise the standard I need to get to. It will be my motivation for this winter's training.
Until then, I have a short altitude block and a handful of races left in Europe. Then it's the off-season and time to plan how to make the next step for 2023.