Many, many questions have already emerged in the 24 hours since American pro Collin Chartier was suspended for three years by the International Testing Agency (ITA) after testing positive for EPO in an out-of-competition doping test on 10 February 2023.
We've done our best to answer many of your specific ones, from the important minutiae of this particular case through to the bigger picture and how much testing actually takes place within triathlon – and by whom. And where we have been unable to provide a clear answer, we've reached out to the relevant organisations.
Here's what we know so far…
The case of Collin Chartier
When and what was Chartier's test?
It was an out-of-competition (OOC) test, with the sample collected by IRONMAN on February 10, 2023.
So why was it reported by the ITA? And who are they?
The ITA are the International Testing Agency, recently appointed to "handle the results management and intelligence and investigations" of anti-doping violations on behalf of IRONMAN. As a private corporation conducting triathlon events, IRONMAN is the first private, non-federation sports company to formally adhere to the World Anti-Doping Code.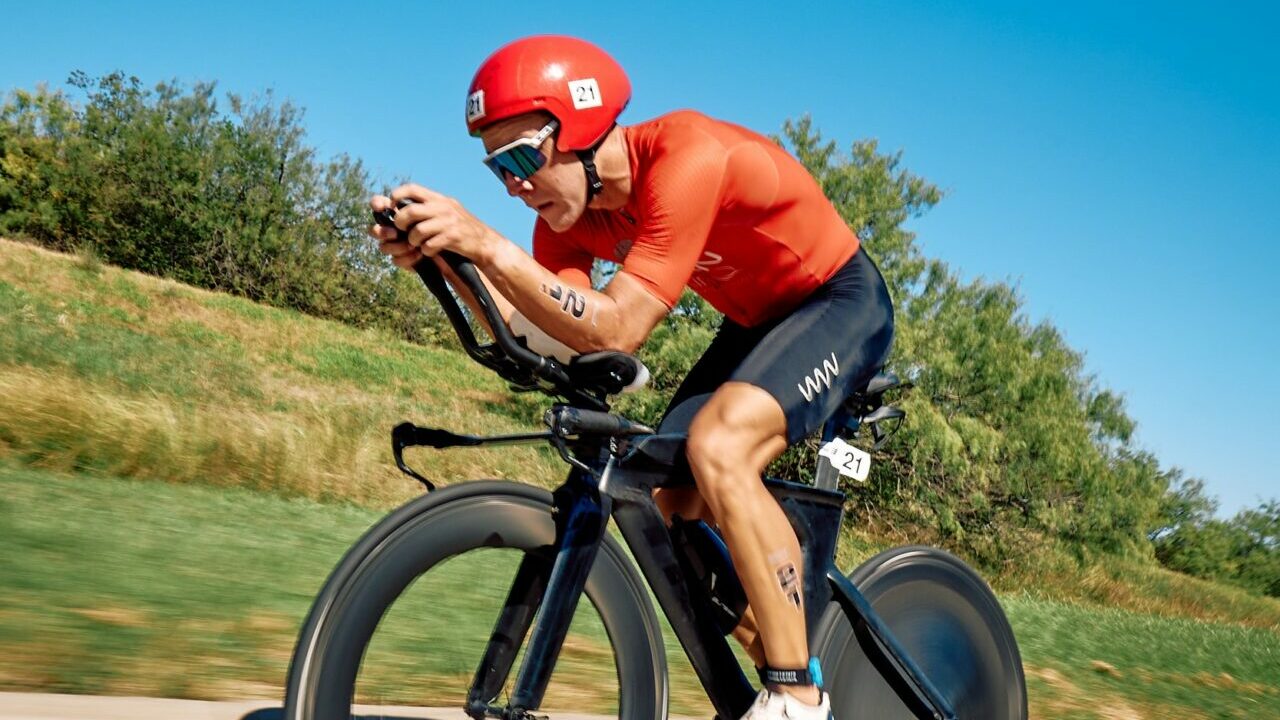 What did the test detect?
It returned an adverse analytical finding for the non-specified prohibited substance erythropoietin (EPO).
What is EPO?
EPO is on the World Anti-Doping Agency's (WADA) Prohibited List as peptide hormone (S2). EPO stimulates erythropoiesis (red blood cell production) and can modify the body's capacity to transport oxygen and, therefore, increase stamina and performance.
Why was Chartier's suspension three years rather than four?
He did not challenge the ADRV (anti-doping rule violation) and agreed with the consequences proposed by the ITA. Due to his early admission, the athlete is entitled to a one-year reduction in the otherwise four-year period of ineligibility usually imposed for an ADRV for the presence of EPO as set forth in article 10.8.1 of the IRONMAN ADR (and World Anti-Doping Code).
When does Chartier's ban run until?
Chartier's ineligibility across all sports runs until March 26, 2026 (three years after he was informed of the result).
Do his race results stand?
Any competition results obtained Chartier after the positive test of February 10, 2023 would have been disqualified but he has not raced since the IRONMAN World Championship at Kona on October 10, 2022.
Drug testing in triathlon – the bigger picture
Which athletes are tested by IRONMAN?
As of the start Q2 in 2023, there were 46 athletes in the Registered Testing Pool (RTP) which is determined at the discretion of IRONMAN and in accordance with the International Standard for Testing. Consideration is given to an athlete's existing enrolment in the RTP of their National Anti-Doping Organisation so that IRONMAN's efforts are co-ordinated with and complement, not duplicate, worldwide anti-doping efforts. This is an international pool of athletes who are among those that focus on IRONMAN and IRONMAN 70.3 events worldwide and may fluctuate based on the regional events seasons.
How many tests do National Anti-Doping Organisations carry out?
This varies from country to country. In the case of America, USADA – as of 25/04/2023 – has taken 33 samples and tested 14 triathletes in total this year. The latest list can be found here. There were 100 in total (25 athletes) in 2022 and 161 (40 athletes) in 2021.
Away from IRONMAN, what is the process?
As well as IRONMAN, we also reached out to the PTO (the biggest win of Chartier's career was the lucrative PTO US Open last September), Challenge and Super League Triathlon (see below) and all have given us detailed responses apart from the PTO, who have said they will in the near future.
Jort Vlam, CEO of Challenge Family, told us: "It goes without saying that Challenge Family is strongly committed to working for a clean sport. All our races are sanctioned by the local national federation, and so comply with the anti-doping regulations of World Triathlon.
"It's a contractual obligation for all our races to conduct drug testing but we rely on our races to implement a drug testing programme with their relevant national federations and prize money is not paid out until negative results are received [Ed: no prize money is paid until the negative results are back, regardless of how many athletes were tested].
"A case in point is Andreas Pizzeghella who was recently exposed as a doper following tests at Challenge Peguera-Mallorca 2022.
"For out-of-competition tests we rely on the sanctioning bodies and WADA. The commitment to an anti-doping programme is one of the key reasons all Challenge races must work with their respective national federations, and why prize money is only available to those athletes who are part of their anti doping programmes. However, it is worth noting that for our larger races, such as Challenge Almere-Amsterdam, The Championship and Challenge Roth, age group anti-doping tests are also implemented."
Is there more testing in short-course triathlon?
World Triathlon's annual anti-doping report for 2022 can be found here – it shows 277 OOC samples were collected and analysed (155 blood, 122 urine) and 1317 in-competition (82 blood, 1235 urine).
We asked Super League Triathlon for their figures and they told us: "Our testing is in line with World Triathlon protocols. We don't see the results as they go direct to them. World Triathlon have a list of WADA-approved anti-doping testing providers. We use one of these and then the selection criteria for testing is created by World Triathlon in collaboration with our testing provider. This has always been (for each gender) all three podium athletes plus one targeted (two targeted for Grand Final events) – both in the Championship Series and Arena Games."
What's actually prohibited?
The Global Drug Reference Online provides athletes and support personnel with information about the prohibited status of specific medications based on the current World Anti-Doping Agency (WADA) Prohibited List.
Intelligence-led testing and how to pass on info
Examples include UKAD's 'protect your sport' initiative, the ITA's 'reveal' reporting platform and USADA's 'play clean' tip centre.
Something you'd still like answering? We'll do our best – email us at editorial@tri247.com