Anne Haug partners with Verve Cycling for ongoing success on the world stage
Verve Cycling – producer of the world's most accurate cycling power-meter the InfoCrank – has announced a two-year partnership with Olympic athlete, as well as winner and two-time podium finisher of the Ironman World Championship, Anne Haug.
Since 2007, Anne has placed consistently within the top-ten of all elite female triathletes worldwide, has clocked the third-fastest time in world championship history, and has chosen to use the InfoCrank as she continues to train and compete at the highest level.
By recording truly accurate power measurements in real time whilst training and racing, the InfoCrank provides Anne instant feedback on her performance to ensure she is at exactly the right intensity from the first pedal stroke.
Anne Haug,says:
"I'm very proud to be supported by Verve InfoCrank. The InfoCrank power meter has been my daily, reliable training partner for years and it helps me to successively improve my bike performance."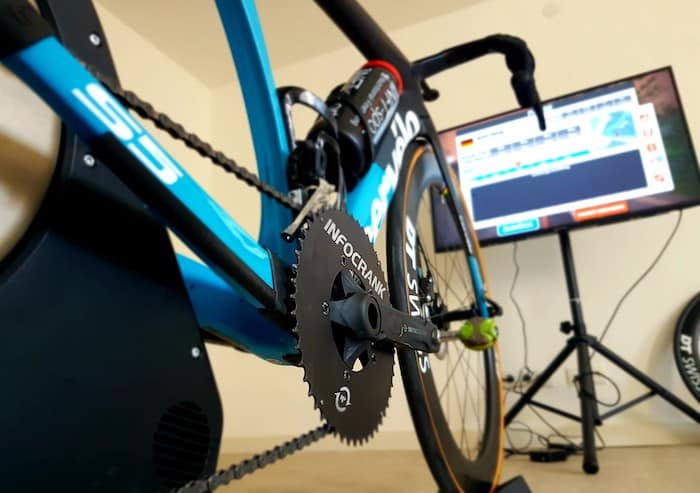 Bryan Taylor, Verve Cycling President said:
"Naturally we are delighted that Anne has chosen to work closely with us and use the Verve InfoCrank in her training and competition. Our relationship with Anne and Anne's use of the InfoCrank goes back several years, but to see Anne become one of our officially supported athletes is an incredible milestone for Verve Cycling.
"Knowing that Anne has placed her trust in Verve and the unique qualities of the InfoCrank only pushes us harder in our quest to ensure as many cyclists and triathletes as possible have access to a power meter that lives up to its claims of accurate measurement."
Anne added:
"It can be very challenging if all your short term goals and races that you have been working towards get cancelled and there's nothing in the foreseeable future. Therefore it's very important to me to set myself little intrinsic goals, which are independent of the circumstances we find ourselves in.
"That means I want to work on the little details, my bike and run performance and of course use the time to work on athletic weaknesses. With little test workouts, I can see if training is going in the right direction and power data is a really key way of measuring that and keeping me motivated."
Borne out of a requirement for accurate and consistent data, the InfoCrank power meter provides precise results and is also used by the UCI and the GB Cycling Team, who have dominated track-cycling for the past 15 years.