Vincent Luis dreamed of showing off an Olympic gold medal in Paris in August, but his hopes of glory were dashed before he even stepped on a plane to Tokyo.
The French star did get a homecoming with a medal, but it was a bronze from the Mixed Relay and not the one he craved most of all – top step on the Individual podium.
Luis had been rated as favourite by many experts as the months ticked down towards the delayed 2020 Games. But behind the scenes he had a problem on the back of Yokohama in May – just two months out from the big one in Tokyo.
Injury strikes Luis
The moment of grim realisation was captured during the latest episode of Vincent's Super League Triathlon documentary series 'Invincible'. One phone call which betrayed a highly-trained athlete's greatest fear.
"On the last session I don't know, I felt a little pain on my left calf," he said.
"That was weird. I had the same thing a week ago, but now it's back and it's really aching. With Leeds coming and maybe I should do an MRI or something, and maybe not take a risk with the Olympics coming."
The MRI would confirm Vincent's fears. He would still make it to the start line in Tokyo. But he would do so off the back of a hugely interrupted preparation.
The calf injury would stop him from running for four weeks just when he needed it the most. In the end it cost him any chance of golden glory as he came home 13th.
Preparation ruined
Luis' manager Julien Galland said: "Straight after Yokohama WTS Vince has been injured. We did not really know if it was a bad injury, it was an injury in the calf.
"For a strong runner like Vince it's always difficult to manage these kinds of injuries so he really had to stop running for quite a long period of time. None of his competitors or media – almost no-one – knows about this injury.
"Which was quite a tricky one because before Yokohama he was in great shape, really focused on his goal to be really good in the WTS because he is fighting for the world title, but also focusing on the Olympics.
"We're all sad to hear about that injury but Vince is so strong that he did not want to make the people around feel that he was not going good because I think he was really motivated and he was too confident.
"But at that level, missing one month of real specific running training, yeah it's a huge disadvantage when you see the killers on the run that are competing against him. That was really a tricky one."
The best is yet to come
In the aftermath of the Games, Galland spoke of those shattered dreams – and the way Luis bounced back to come home with a Mixed Relay medal.
"The journey to the Olympics was a difficult one but Vince knows how to manage it. He tried, he was not there to bring home a medal, he was there to make gold.
"His position, doing 13th, it's a failure for a lot of people, it's a big failure for Vince but for most of the people that know him by heart, they know he did everything he could. He bounced back because of the relay.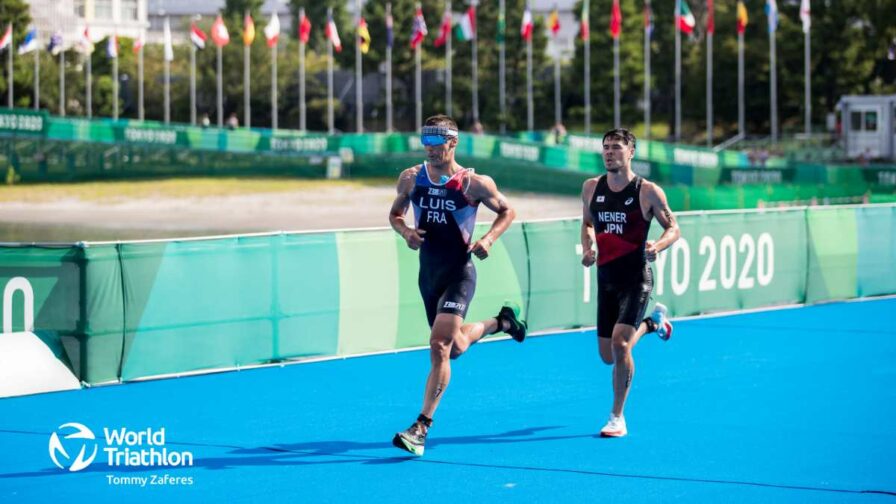 "He has no regrets on that race but again he was looking for gold so it's a disappointment.
"For me, knowing the whole story and seeing Vince – pushing and fighting like this – I am sure that the best is to come, definitely."
With Paris 2024 now less than three years away, the whole of France will hope Galland is right.