The heat was on, quite literally, in Mexico this weekend for the World Triathlon Cup Huatulco. Sprint distance action saw the Elite Women race on Saturday evening, and the Elite Men take to the course on Sunday.
Debut World Cup winners from Germany and Spain topped the podiums.
Elite Women
As she regularly does, Italy's Bianca Seregni was the class of the field in the swim. Her 9:29 clocking was a full 21 seconds faster than Kira Guptar-Baltazar (CAN), who was the first of a very long line of athletes.
Seregni was caught on the bike of course, but still lead the peloton into T2, where 28 athletes were separated by just eight seconds.
Emy Legault (CAN) and Annika Koch (GER) lead at the bell with one lap to go, the German running very strongly to the finish to win by a comfortable 12 second margin at the end. Legault took silver, while the all-round efforts of Seregni were rewarded with a bronze.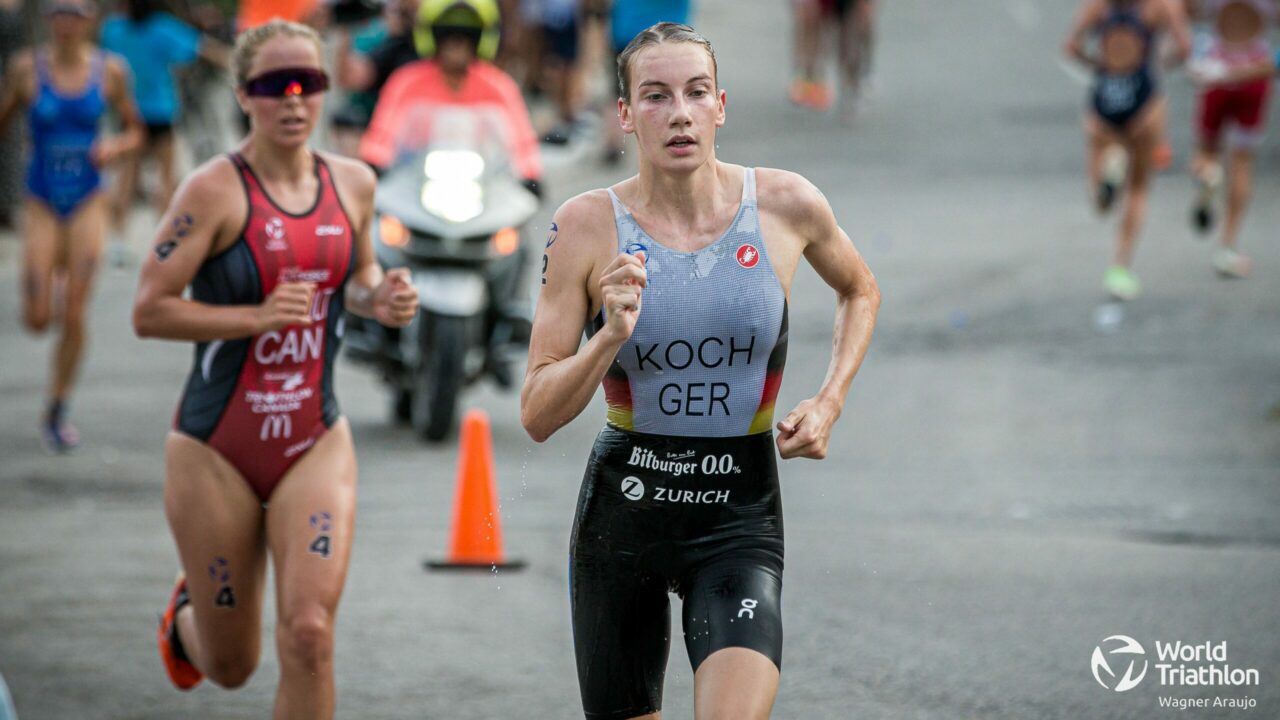 A first World Triathlon Cup victory for the German, Annika Koch told World Triathlon media:
"It's amazing, I hoped for a podium and I felt good the whole race. I gave it my all and I am really happy that it went so well
"I mean, you always race to win but it doesn't happen that often – it's just the best feeling. I started running and felt quite good but said to myself not to keep the pace too high because from one second to the next, in the heat, it can get really bad, so just tried to hydrate the whole time and cool down at every aid station."
Elite Men
52 men off of the bike within 10 seconds at T2, gives a very clear picture of how key the first two disciplines were today in Mexico… this race was coming down to the 5km run!
Pre-race chat was whether Canada's Tyler Mislawchuk could make it a Huatulco treble, having won the previous two editions of this race in 2021 and 2019. With 200m to go, it was still possible, with the Canadian running with Genis Grau (ESP), Miguel Hidalgo (BRA) and David Nunez (MEX), the pace ramping up to sprint mode.
As they turned onto the blue carpet, Grau just had the edge and Mislawchuk was unable to make it three in a row, having to settle for silver this time around, just one second back.
World Triathlon Cup Huatulco 2022 Results
18-19 June 2022 – 750m / 20km / 5km
Elite Women (Saturday)
1. Annika Koch (GER) – 1:00:01
2. Emy Legault (CAN) – 1:00:13
3. Bianca Seregni (ITA) – 1:00:15
4. Lisa Perterer (AUT) – 1:00:32
5. Rosa Maria Tapia Vidal (MEX) – 1:00:33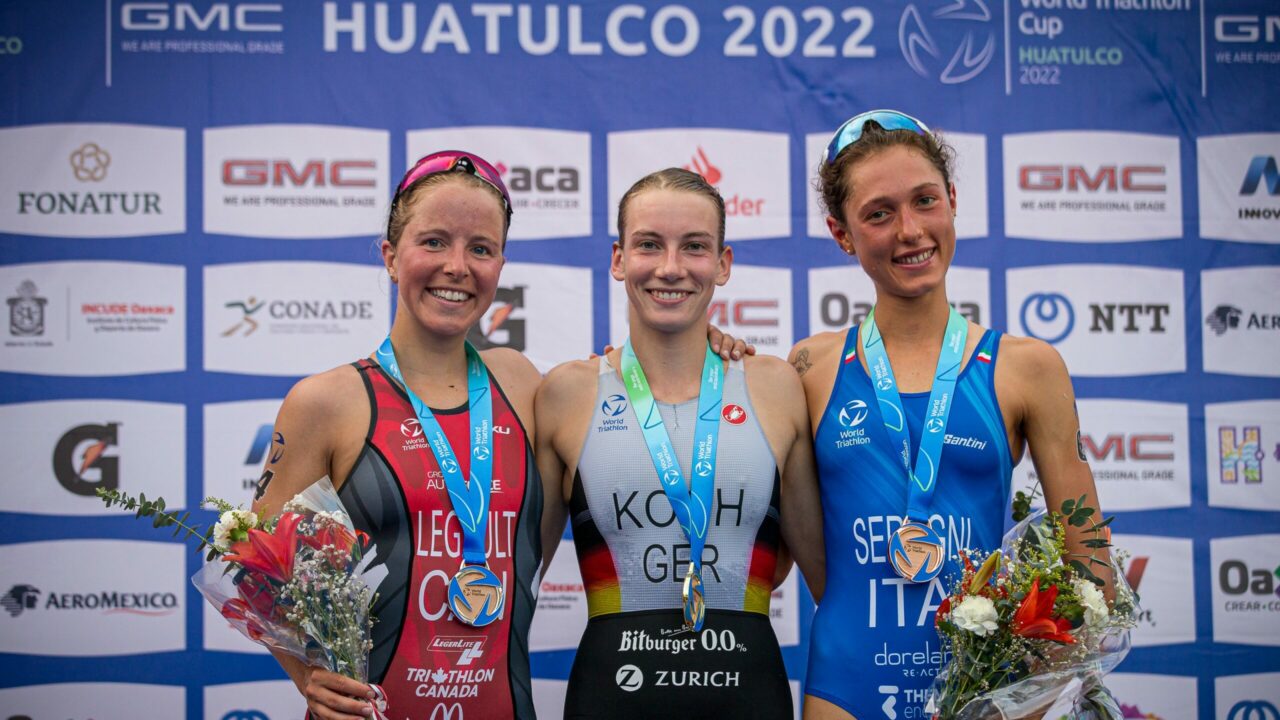 Elite Men (Sunday)
1. Genis Grau (ESP) – 53:48
2. Tyler Mislawchuk (CAN) – 53:49
3. Miguel Hidalgo (BRA) – 53:51
4. David Nunez (MEX) – 53:54
5. Sergio Baxter Cabrera (ESP) – 53:54