The results may show Olympic and Commonwealth Games medallist Hayden Wilde finished only 46th in the WTCS season-opener in Abu Dhabi – but that doesn't come close to telling the full story.
The reigning Super League champion came within a whisker of being crowned World Champion in Abu Dhabi last November, his cause not helped by a pre-race fever – nor a positive Covid test not long after.
And after returning to the UAE it soon became apparent he was out of luck again as he was quickly distanced on the bike – thanks to a rear flat tyre.
Quitting not an option
Providing detail on what happened on his Instagram feed – and seemingly having since watched the live feed which wondered why he kept going as great rival Alex Yee powered to the win – the Kiwi said: "QUITTING was never an option, commentary on the other hand thought I should have tossed it in.
"Disappointed I couldn't show off what I had on the day."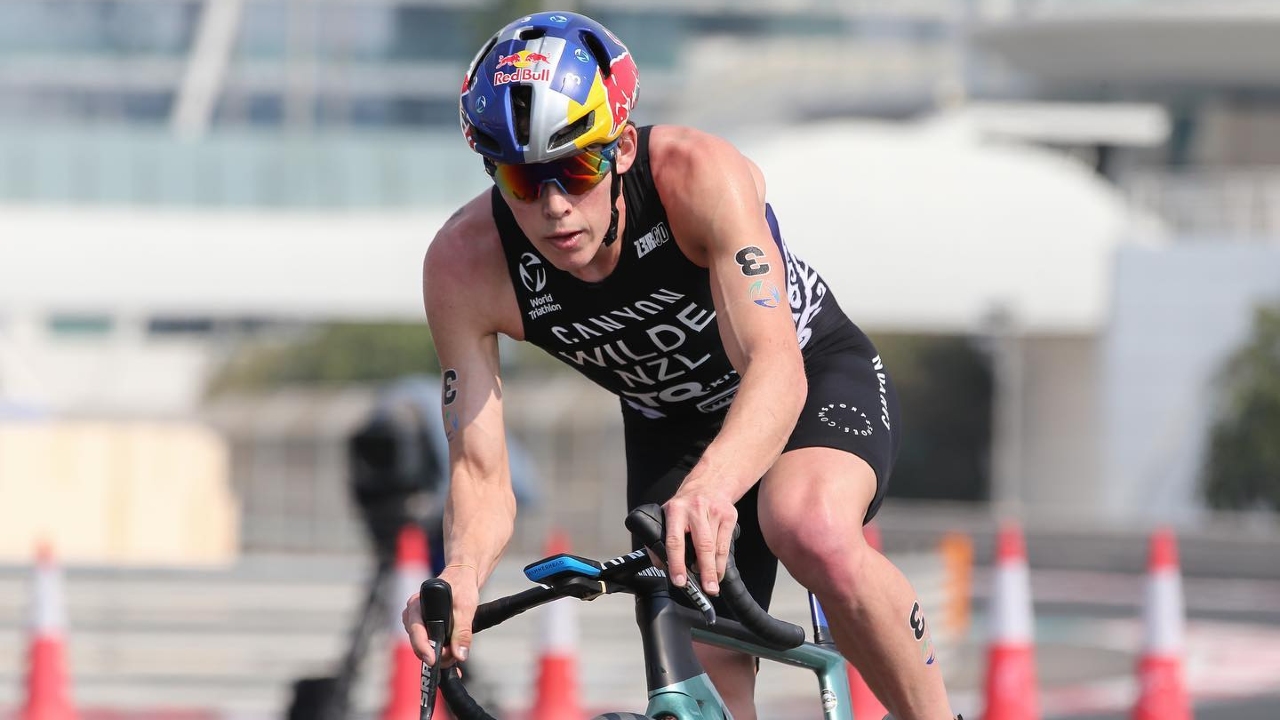 Wilde was actually out of the water a fraction ahead of Manoel Messias, who would go onto take third overall, and his 5km run of 14:42 was only bettered by the front three, all underlining what a devastating effect the bike issue had on his overall result.
Talking through the race, Wilde explained:
"Felt good in the swim but a poor decision going too wide swimming 20m extra cost me a good chunk of time in the water but I felt physically good and not under pressure.
"From being 2mins down from the first lap after my flat tire out of transition. For me it turned into a good old workout.
"Riding solo I was surprised I only lost 30secs over 4 1/2 laps.
"Overall actually really happy how I ran after a good push on the bike.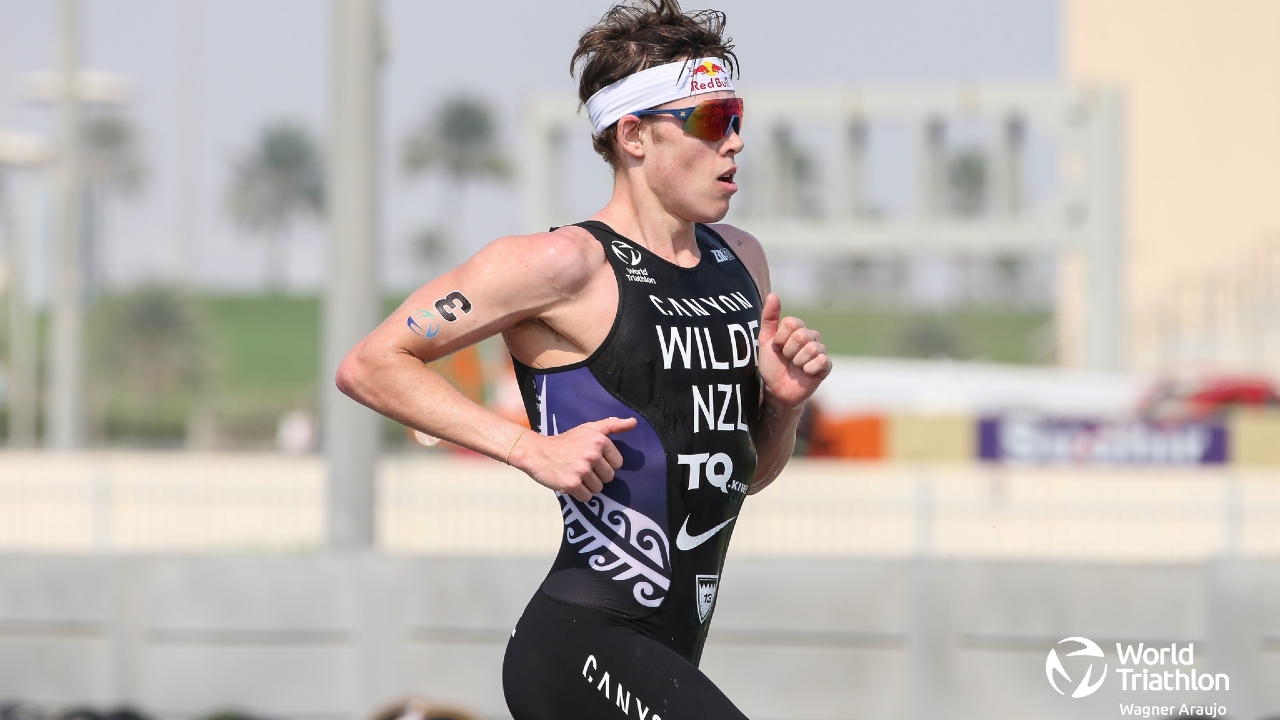 "Probably the happiest 46th-place guy you'll meet if I'm just looking at pure performance 🤣."
And whatever's up next for Wilde, it's clear he's got one big plus point to take from Abu Dhabi, adding: "NEVER QUIT, NEVER GIVE UP. No matter the result. If you start quitting when the times are tough that'll just make you mentally weaker when you're pushing for the win in the next race."