Next year's World Triathlon Championship Series will start a week later than originally planned, getting under way in Abu Dhabi – just as it did this year – but now on 8-9 March.
That weekend will see the UAE will host the first stop of the Championship Series, along with a Mixed Relay Series race and a Para Cup.
It's a huge year for the sport as the build-up itensifies to the Olympics in Paris at the end of July, followed by the Paralympic Games.
The qualification periods for both will see crucial opportunities for athletes to earn points before the cut-off dates: 27 May for the Olympic rankings and 1 July for the Paralympic rankings.
The 2023 WTCS season ended with Britain's Beth Potter finishing it as she started by claiming victory in the Grand Final in Pontevedra to add to her titles in Abu Dhabi, Montreal and the Paris Test Event as she became World Champion for the first time.
For the men it was France's Dorian Coninx who succeeded Leo Bergere as the world's best.
World Cup list expanded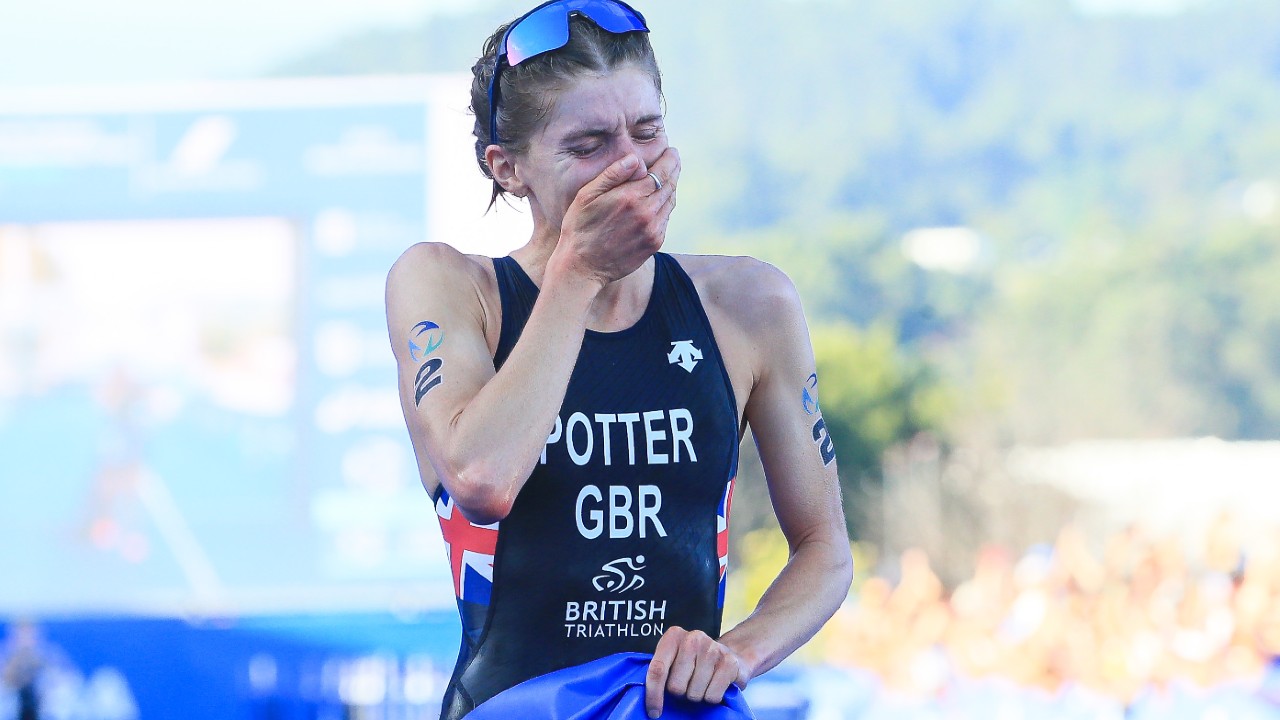 Six more World Cups have also been confirmed on the latest calendar from World Triathlon.
New Zealand will host the opener, with the event moving from New Plymouth to Napier and to two weeks earlier on February 24-25.
That will also include a World Triathlon Mixed Relay Series event, both of them providing points for the Olympic rankings.
Another city ready to make its debut on the World Cup circuit is Hong Kong, which will host a sprint distance race on the weekend of 23-24 March.
Australia will return to the World Cup circuit, with Wollongong hosting another Sprint distance race on 20-21 April, while the Chinese city of Chengdu will be part once again of the calendar, with the first Standard distance points on offer at the World Cup event that will be hosted on Monday, April 29. There will be a return to China when Weihai hosts a Standard distance race on 27 September.
Another addition to the 2024 race calendar is Tiszaujvaros in Hungary. The spiritual home of Hungarian triathlon since 1997 will host a World Cup on the weekend of 6-7 July, in their traditional two-day, semi-final/final format.
Hungary will also host the first edition of the Para Cup in Tata, 60 km west from Budapest, on the weekend of 13-14 July.
More events will be added but the respective calendars as they stand are listed below.
2024 World Triathlon Championship Series
8-9 March – WTCS Abu Dhabi, UAE (Sprint distance & Mixed Relay)
11 May – WTCS Yokohama, JPN (Standard distance)
25-26 May – WTCS Cagliari, ITA (Standard distance)
13-14 July – WTCS Hamburg, GER (Sprint distance & Mixed Relay)
14-15 September – WTCS Montreal, CAN (Sprint distance & Mixed Relay)
17-20 October – World Triathlon Championship Finals Malaga, ESP (Standard distance)
Mixed Relay
24-25 February – Napier, NZL
9 March – WTCS Abu Dhabi, UAE
19 May – Mixed Relay Olympic Qualification Event Huatulco, MEX
14 July – WTCS Hamburg, GER
15 September – WTCS Montreal, CAN
World Triathlon Cup
24-25 February – Napier (NZL) – Sprint
23-24 March – Hong Kong (HKG) – Sprint
30 March – Lievin (FRA) – Indoor
20-21 April – Wollongong (AUS) – Sprint
29 Apr – Chengdu (CHI) – Standard
17-19 May – Samarkand (UZB) – Standard
17-19 May – Huatulco (MEX) – Sprint
6-7 July – Tiszaujvaros (HUN) – Semifinal/final
7-8 September – Karlovy Vary (CZE) – Standard
21-22 September – Valencia (ESP) – Sprint
27 September – Weihai (CHN) – Standard
5-6 October – Rome (ITA) – Sprint
12-13 October – Tangier (MAR) – Sprint
26-27 October – Brasilia (BRA) – Standard
2-3 November – Vina del Mar (CHI) – Sprint
9-10 November – Miyazaki (JPN) – Sprint
Para Triathlon
8-9 March – Para Cup Abu Dhabi, UAE
16-17 March – WTPS Devonport, AUS
11 May – WTPS Yokohama, JPN
18-19 May – Para Cup Samarkand, UZB
15-16 June – Para Cup Besancon, FRA
22-23 June – WTPS Swansea, GBR
29-30 June – WTPS Montreal, CAN
13-14 July – Para Cup Tata, HUN
20-21 July – Para Cup Long Beach, USA
17-20 October – World Triathlon Para Championships Malaga, ESP