Entries open now – adidas City Runs unveils 2020 race calendar with brand new event in Islington supporting The Arsenal Foundation
The 2020 adidas City Runs series features the Fulham 10K, Shoreditch 10K, '1 Hour' and the brand new Islington Half & 10K in partnership with The Arsenal Foundation
Further new features for the 2020 series include free Community Mile events, under 21's run free, exclusive adidas Tech T-shirts and 'Project 1K'
2020 series launched at Emirates Stadium with support from The Arsenal Foundation and Gunners' legend Ray Parlour, British track and field sprinter Ojie Edoburun and more
London's premier closed road running series has unveiled its 2020 race calendar, featuring four major closed-road running events taking place in unique locations throughout the Capital. Entries to the series are open now from adidascityruns.com.
Now in its fourth year, the adidas City Runs series will build on a hugely popular 2019 by introducing the brand new event in Islington on 15th November. The Islington Half & 10K will feature a fantastic stadium finish pitch-side inside Emirates Stadium, home of the Gunners. The event will benefit The Arsenal Foundation which uses the power of football and the Arsenal name to inspire and support young people in north London and across the globe.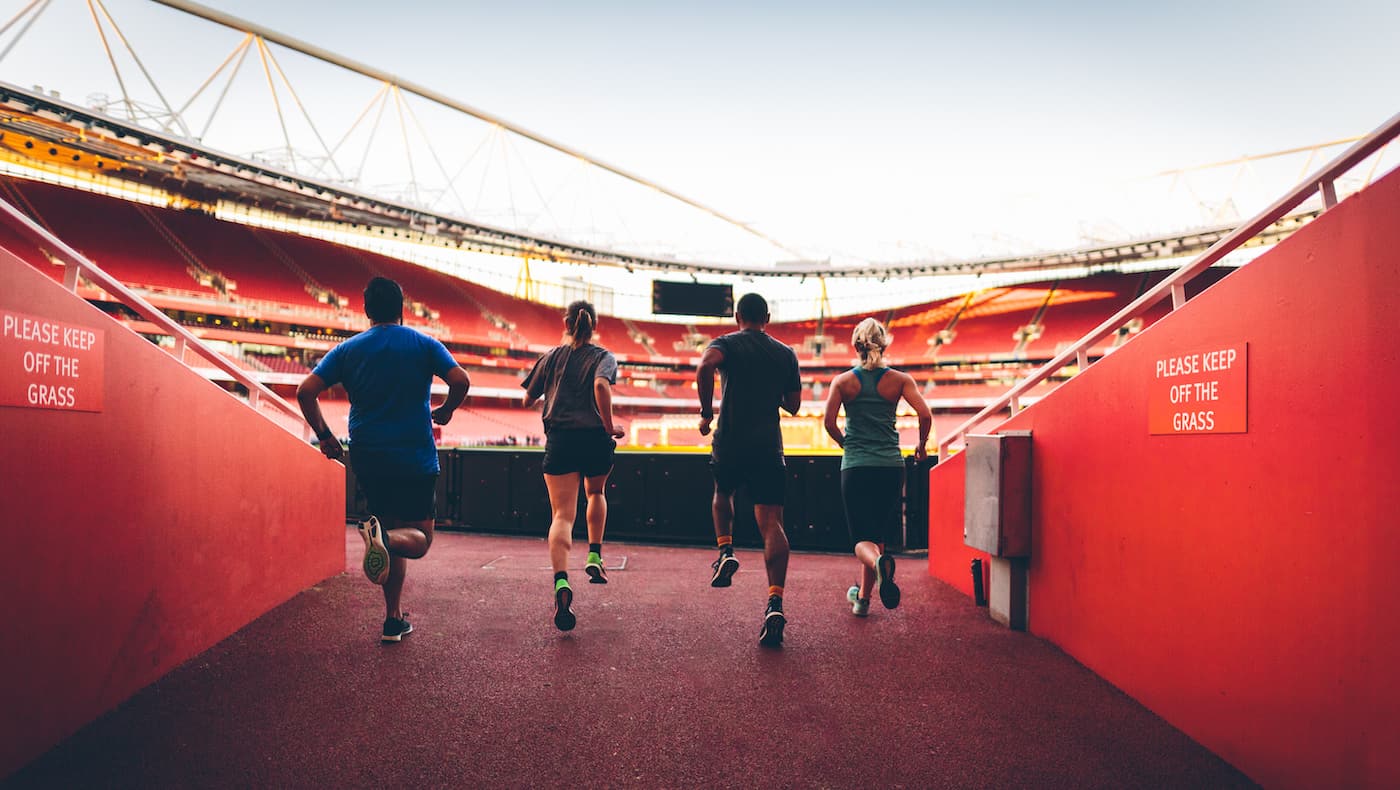 Once again, the series will kick off at the innovative '1 Hour' event on 5th April, where the challenge is to run as far as you can in one hour past some of London's most famous landmarks including St Paul's Cathedral, Mansion House, Royal Exchange and more. Completing the series are the Shoreditch 10K on 19th July and the Fulham 10K on 6th September. Each route has been carefully designed to ensure runners can immerse themselves in the urban environments and vibrant streets of London, with each event showcasing the very best of the Borough in which it takes place.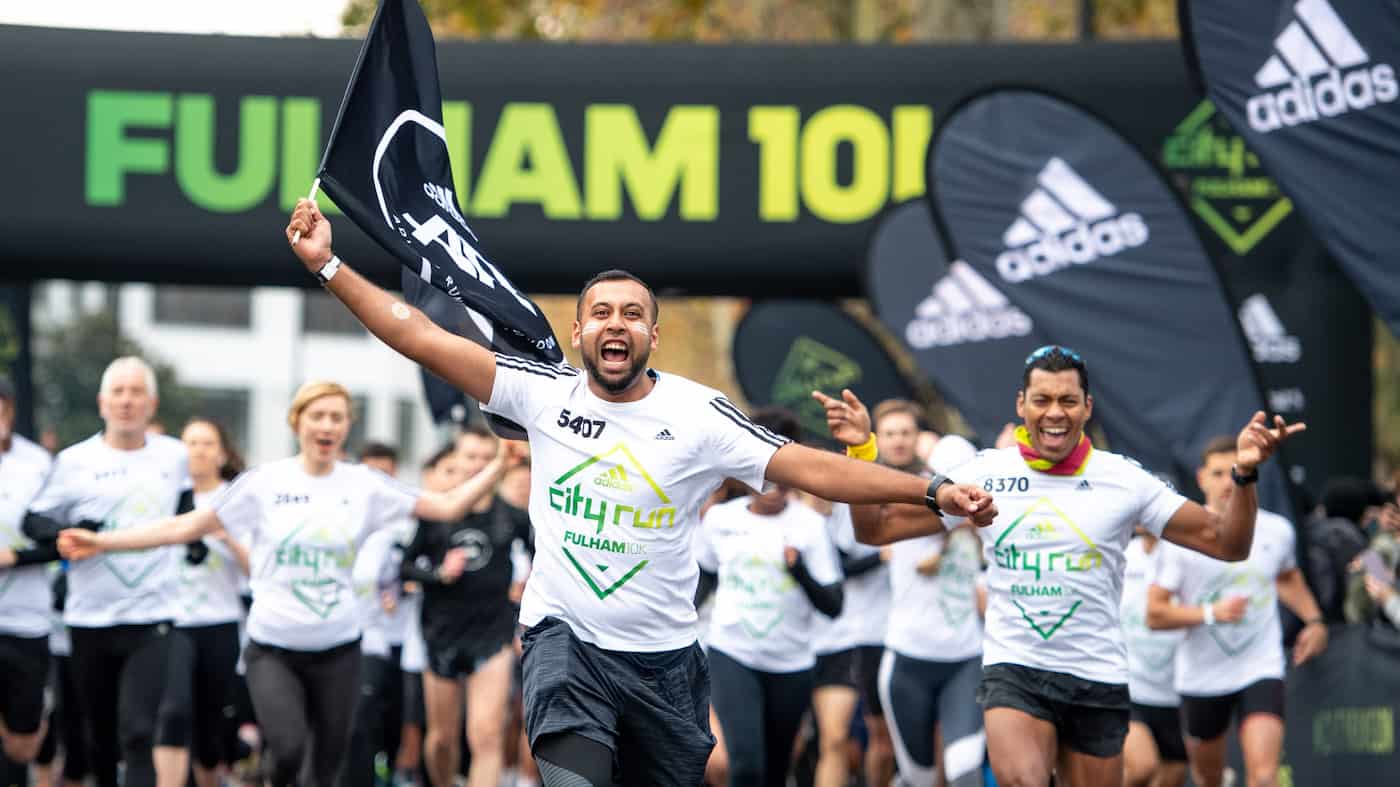 With limited places available, each participant will receive a free adidas Tech T-shirt worth £25, free race day photos and a finisher's medal. Runners will also unlock access to exclusive discounts and offers in each surrounding area. In addition, all under 21's can enter each event for free and the series will roll out a Community Mile event at each adidas City Run, allowing all runners aged 4+  to complete a one mile run of the closed roads free of charge.
The adidas City Runs series provides runners with an unparalleled opportunity to experience an epic year of running within London and, through 'Project 1K', organisers are offering 1,000 participants the chance to run the whole series at a discounted price. Each Project 1K runner will also receive a gold medal at the final adidas City Run of 2020 along with an exclusive adidas Project 1K T-shirt.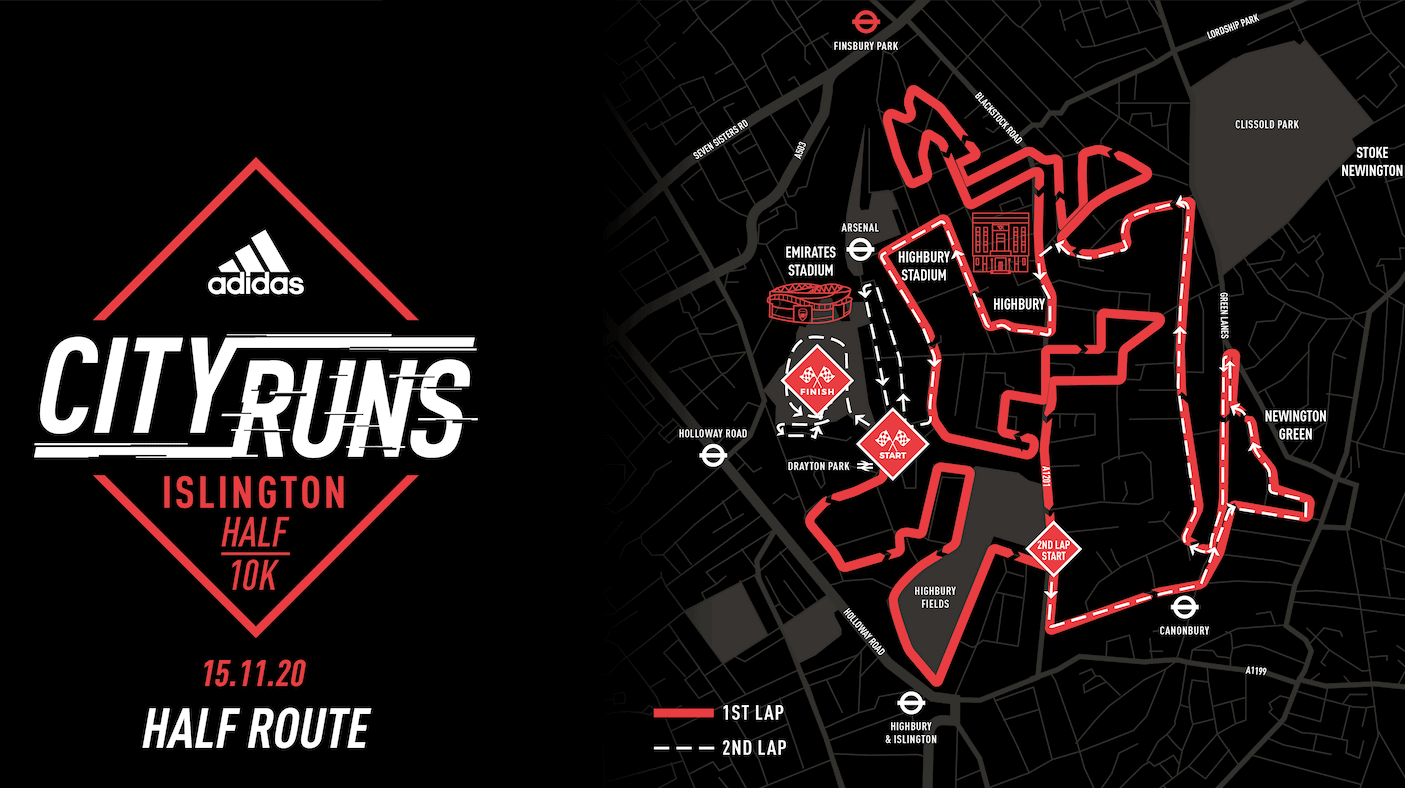 The 2020 adidas City Runs series will also support Refuge, a leading charity committed to a world where domestic violence and violence against women and girls is not tolerated and where women and children can live in safety. The Islington Half Marathon and 10K will also support The Arsenal Foundation.
Cat Sinton, Senior Sports Marketing Manager at adidas, said: "We're extremely excited to grow adidas City Runs for 2020. The City Runs series brings together communities who share a passion for running and showcases the best of London by unlocking exclusive closed road routes. Each race brings the vibrancy of the boroughs and creativity of the adidas brand together. From first-time runners to PB setters, and special guests from the adidas family, we're excited to see thousands more runners experience the uniqueness of the adidas City Runs." 
Svenja Geissmar, Chair of The Arsenal Foundation, said: "It's wonderful to be the chosen charity for the Islington Half & 10K. Arsenal Football Club is a core part of the Islington community and plays a huge role in the life of so many people. In using the Islington Half & 10K as a platform, we hope to engage more supporters and people from the local area and beyond in the important work that The Arsenal Foundation is doing to support young people here in London and across the globe."
Gabi Field, Events and Community Fundraising Manager at Refuge, said: "We're delighted to be an official charity partner for the adidas City Runs in 2020. Not only do we hope these events will raise vital funds for Refuge, but we're sure they will raise awareness of the specialist services Refuge provides so we can keep more women and children safe, whilst helping them to rebuild their lives, free from violence and fear." 
Entries for the adidas City Run series are open now.
Runners can register and find out more at www.adidascityruns.com.