Considering Alpe d'Huez Triathlon in 2017?
We've never hidden our admiration for this event on the pages of Tri247. If you are looking to race abroad, and want a challenge outside of the more typical ITU/ETU Age-Group schedule or the IRONMAN / Challenge middle and long distance offerings, then the EDF Alpe d'Huez Triathlon really should be on your shortlist.
Taking place this year on Thursday 27th July (Long – 2.2k / 115k / 22k) and Friday 28th July (Short – 1.2k / 30k / 7.3k), this really is one of the marquee races of the European calendar. There is also a Duathlon on the Tuesday and Children's race on the Wednesday, so there should be something to suit everyone.
Entry prices for the triathlons increase from 1st March 2017 – so if you enter before then,  you can save EUR 30 (Long) or EUR 10 (Short). With easy access from the UK and plentiful accommodation available, it is well worth considering.
If you need convincing, then scroll through the gallery above, which features some stunning images courtesy of Laurent Salino and José Luis Hourcade.
---
Take your chance now : registration fees are going up!
Time is running out on the early special entry rate for the 2017 EDF Alpe d'Huez Triathlon.
If you are looking to take part in this spectacular event then get your entry in soon and same money at the same time.
Registrations are going fast this year according to the race organisers and 2017 is set to be another great year for the event. We already are in February… there is only one weeks remaining before the increase of registration fees on 28th February.
Taking in some of the most scenic stages in the sport of triathlon you will be lining up against not only a focussed set of fellow athletes but one of the most challenging courses around. Take a deep breath and ask yourself what are you looking for in a triathlon. If you think "passion", "escape", "adventure", "experience", then do not hesitate. This could be your moment, the opportunity to start one of the greatest races in Europe.
A lake swim in Lac du Verney will wake you up and it's typically on the cooler side of things.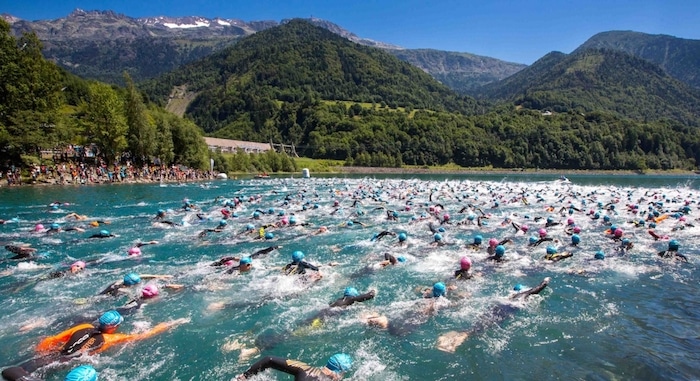 That leads you into the bike stage and Alpe du Grand Serre (1375 m) and the Col d'Ornon (1371 m) – as well as the climb through the 21 switching bends of the climb to Alpe d'Huez and then a challenging run to finish.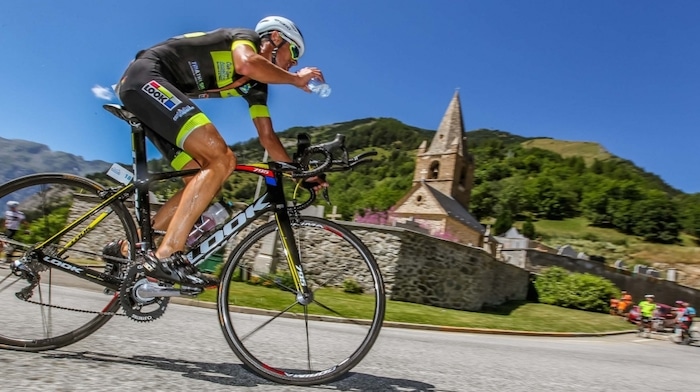 There are several event distances available so choose wisely, and check out the timings and events leading up to the races. You might want to make a holiday of it as there are plenty of things leading up to race day to get you in the spirit.
Visit the EDF Alpe d'Huez Triathlon website for full details, schedules and entry – www.alpetriathlon.com.