On 6th August 2018, Claire Draper will be attempting to swim The Wash. When HUUB read about this challenge they really wanted to help. Claire is doing this to raise money for one of her friends' children fighting high-risk neuroblastoma, and if she succeeds she will become only the second woman in history to complete the swim, previously only finished by professional swimmers in the 1970's.
The swim has some history having been completed as part of the Butlins Challenge Trophy by swimming legends Mercedes Gleitze (1929), Kevin Murphy (1973), Tina Spry (1974) and Michael Read (1974, 1975 and 1976). Since then it hasn't been attempted due to the tidal complications, jellyfish and sandbanks.
It is very easy for HUUB to provide the products required for this challenge such as wetsuits, swim caps, goggles and tow float, but the brand wanted to do more. Luckily, they knew someone who could help, one of HUUB's lifelong friends and brand ambassadors Professor Greg Whyte, the physical activity expert, world-renowned sports scientist and former Olympian.
HUUB arranged for him to meet Claire to offer his expertise and advice on training and what to expect throughout the challenge. Naturally, Claire had plenty of questions from "what to eat" to "is my tongue going to disintegrate due to the salt water?" Greg Whyte OBE has helped raised over 37 million for Sport Relief and Comic Relief heading up gruelling challenges a number involving open water swimming such as David Walliams swimming the channel and the whole length of the River Thames.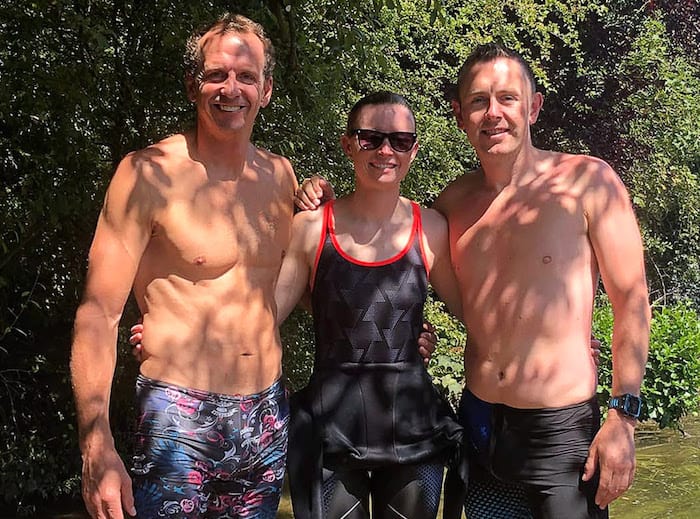 Starting in Hunstanton, the 14-mile swim will take approximately 9 hours and is the culmination of months of planning and training. The challenge is only possible because of the generous backing of the support crew who between them have committed a significant amount of time and resources by planning the route, providing the boat and giving medical support on the day.
Jocelyn, affectionately known as Jossie to her family and friends is four years old and has been suffering with the rare form of childhood cancer since 2017. Jossie is a happy-go-lucky child, always smiling and full of enthusiasm and red-headed spirit, despite her chemotherapy, daily injections, regular blood transfusions and endless hospital visits. Unfortunately, even after aggressive treatment, for almost half of those children with high-risk neuroblastoma who become cancer free, their cancer will come back.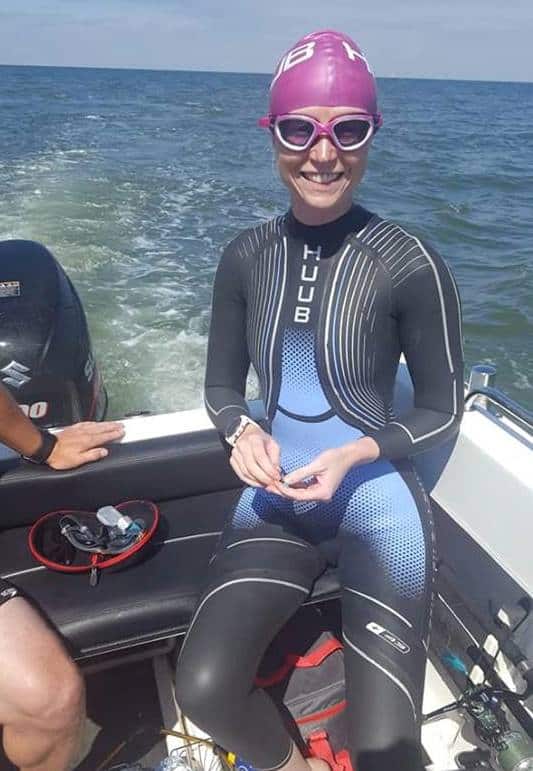 It has been recommended that Jossie should go on to receive potentially life-saving immunotherapy, but she will not get this on the NHS as part of her standard treatment due to cost. Her parents, Stewart and Cassie said, "We want to do the very best for our daughter and know that the cost of funding treatment can run into hundreds of thousands of pounds, but as parents, we simply can't sit back and wait for a relapse to happen".
If you would like to contribute to this brave fundraising effort, you can donate via the 'Swim The Wash For Joss' just giving page – https://www.justgiving.com/fundraising/swimthewashforjoss
Or follow Claire's attempt to 'Swim The Wash For Joss' on Facebook here – https://www.facebook.com/swimthewashforjoss/