Durty Events have confirmed that Craggy Island Triathlon will return to their race calendar in 2020. The 7th edition of this popular event will take place on the 3rd and 4th of October. The event has previously hosted Triathlon Scotland's Cross Triathlon Championship, which is instead being held at Aviemore Triathlon this year.
Craggy Island Triathlon has a unique format, where competitors swim from the mainland to the unspoilt Hebridean Island of Kerrera before undertaking an entirely off-road cycle and run. The race will take competitors from sea level to the highest point on the island (400 feet) with spectacular views across the Firth of Lorne and Sound of Mull.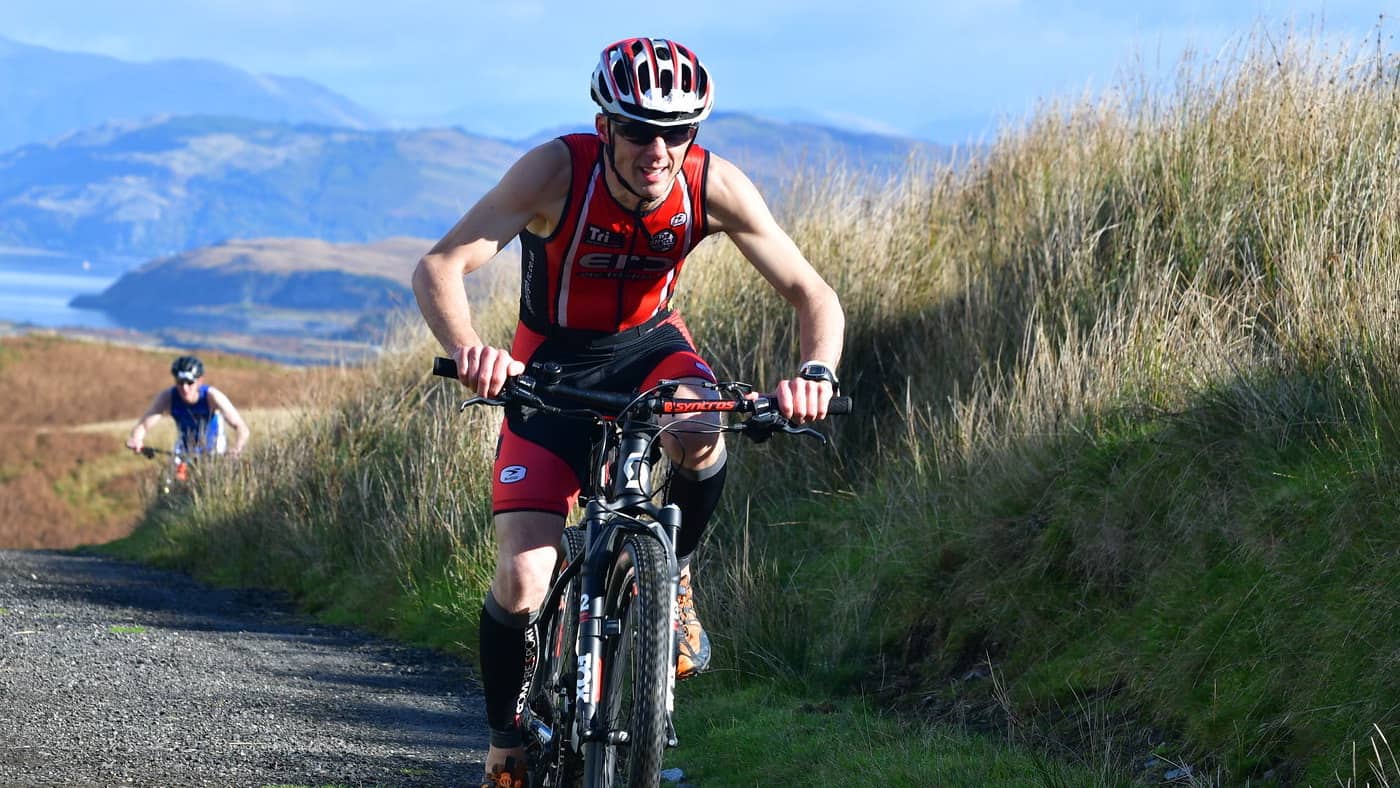 The course comprises of a 550m open water swim, 14km mountain bike and 8km hill run with solo or relay team options. There is also a junior triathlon available. New triathletes are encouraged to take on Craggy Island as their first triathlon or for the more experienced triathlete to lead the race from the front.
Prices from £46 with entries on sale 1st April.
For more information visit https://www.durtyevents.com/event/craggy-island-triathlon/ ‎
Paul McGreal from Durty Events said: "We're excited about the return of Craggy Island Triathlon in 2020. Kerrera is a very special place and we look forward to welcoming triathletes to this beautiful island in October."