Sunday 20th December 2020: crankedUP™
Cutting edge mass virtual cycling Christmas celebration
Team and individual endurance competitions
Live DJ sets throughout
Christmas fundraising opportunity
Register at www.crankedup.co.uk
Pain and partying might seem an odd combination, but for indoor cyclists used to suffering alone, the opportunity to share and enjoy that suffering alongside their mates and thousands of others, against the backdrop of live music, is the inspiration for crankedUP™, aiming to be the world's first and biggest cycling pain cave party.
On Sunday 20th December a virtual stadium will open its doors to cyclists and triathletes from across the world for a Christmas event like no other. crankedUP™ will pair live music with the whirring of pedals as entrants ride a virtual course of their choice, trying to ride as far as they can on their preferred training platform (Zwift, Rouvy, RGT, Tacx etc), over 2, 6 or 12 hours.
Whatever the social distancing restrictions in place on the day, cyclists can now confidently plan a big Christmas gathering with their buddies, wherever they are in the world, either solo or as a team of 2, 3 or a 4 and compete against one another over their chosen duration.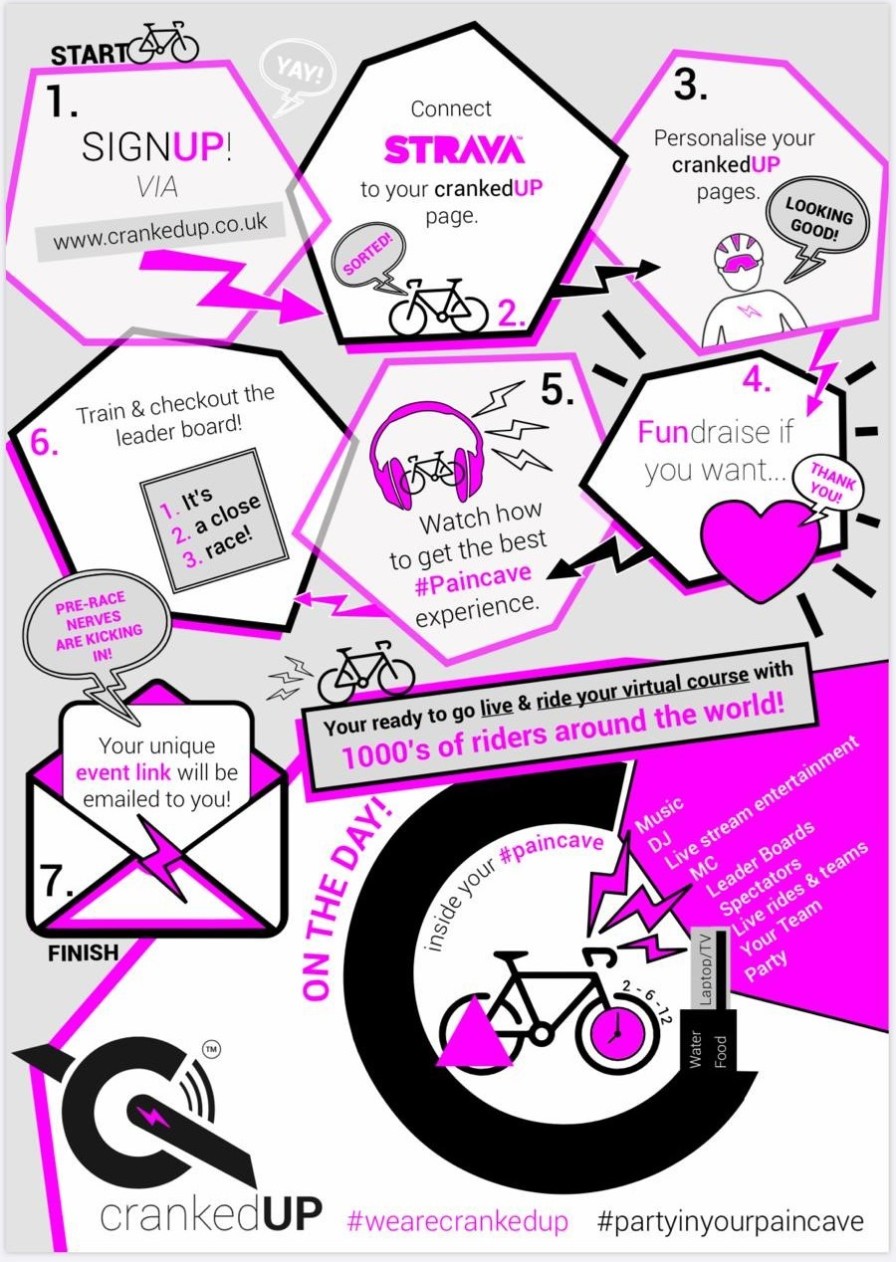 The event will start at 10am GMT for those completing the 12-hour challenge, 4pm GMT for those doing the 6-hour option and 8pm GMT for those riding for two hours. Every minute will be accompanied by live DJ sets, and every hour will be ended with a special mix of crankedUP™ festive tunes. Not only that, the pain cave party will finish with a one-hour after party for all riders to celebrate. Riders will also be able to vote for song requests during the event.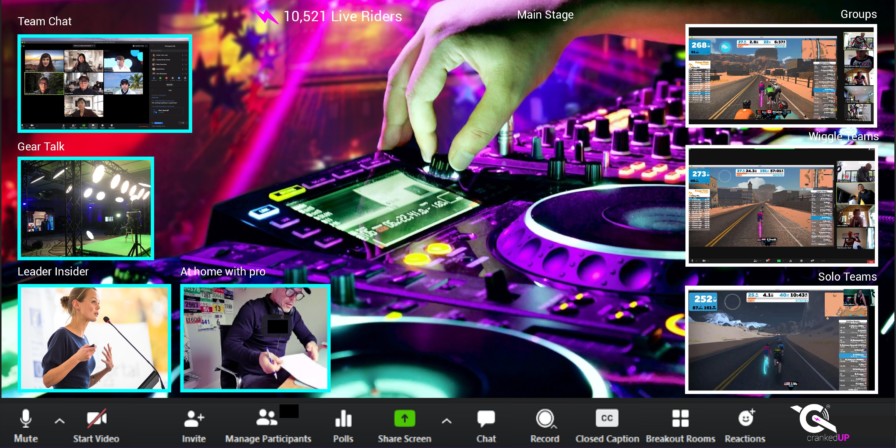 crankedUP™ is a tech first event, connecting riders around the world through a unique interactive digital and physical experience. As well as its main virtual stadium, crankedUP™ will leverage new and advanced production and Zoom home entertainment technology to create multiple 'stages' that riders can visit offering different music and entertainment. Virtual rooms will host industry-leading talks, unique dynamic content, polls, chats so riders and guests can learn, be entertained and be inspired whilst they pedal, or while they take a well-earned rest. They will bring the world into a virtual stadium at every rider's home.
Teams will also get access to smaller VIP virtual rooms so they can interact together and support their active team member whilst they are off the bike. All riders will be able to invite guests to have all access areas.
Live leaderboards, displaying riders' and teams' live Strava distance totals, will chart progress, supported by event commentary. Prizes supplied by event partner Wiggle will be awarded randomly and to the top 5 solo riders and top 50 teams. All riders will earn digital badges as they pass distance milestones.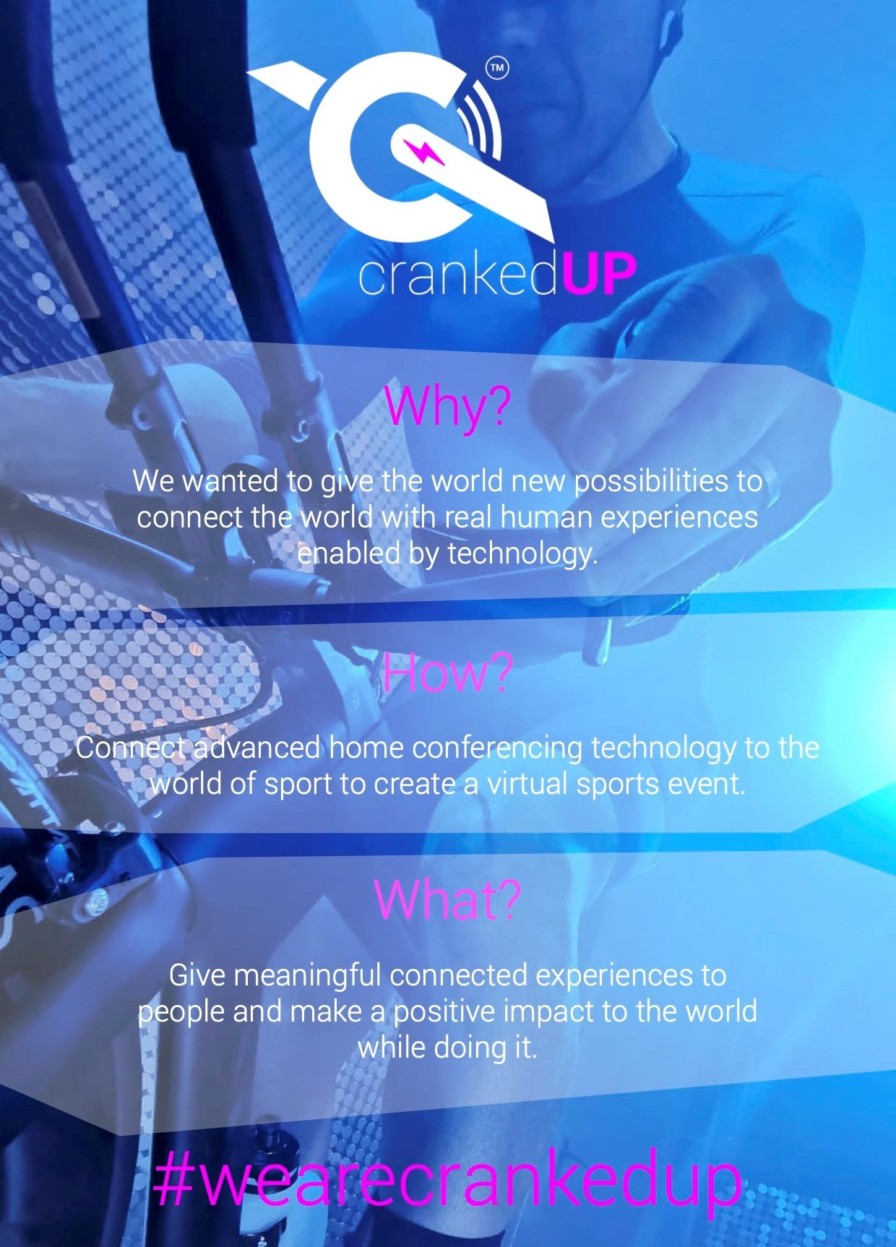 Riders will be given the option to fundraise for or donate to one of three partner charities: Cure Leukaemia, Action Medical Research, and Pancreatic Cancer UK. crankedUP™ is aiming for riders to raise one pound for every mile ridden.
Keith Williams, concept creator of crankedUP™, explains how the idea came about: "Having operated across the event tech industry and charity sector, both of which have had a very tough year, our team recognised the need for a new kind of event to inspire and show new possibilities, certainty and purpose. Our ambition is to pave the way for new human possibilities through technology and connected experiences, enabling people to build more 'active' connections from home, whilst making a positive impact on the world.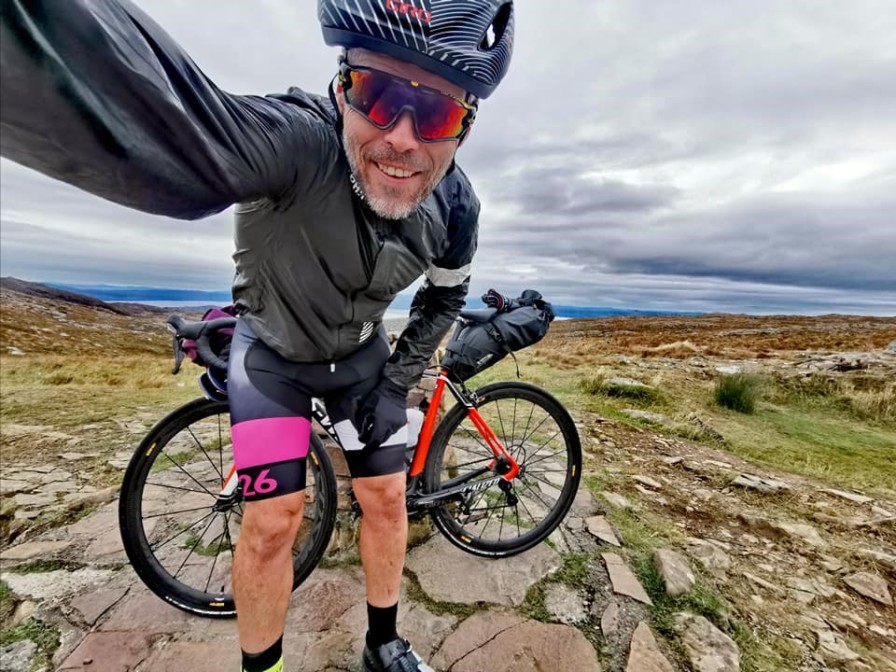 "We want to make turbo cycling indoors the most fun and as exciting it can be using multiple connection points: music, racing and commentary, to support riders in ways you can't in either a sportive or on the track. With technology, no longer do you need to do it on your own, let's bring the world into your house."
Wiggle's head of events Grant Plant said: "Wiggle is hugely excited to be partnering with CrankedUP. This is a welcome opportunity to put the social back into cycling and we're really looking forward to being part of such an imaginative concept. We can't wait to meet passionate riders throughout the event, and we have lots of great activities, competitions, and surprises planned, so make sure you stop by and say hi!"
Cure Leukaemia patron, blood cancer survivor and ex-England, Crystal Palace, Wolves and Nottingham Forest footballer Geoff Thomas will be taking part in crankedUP™as part of his training for his final Grand Tour challenge in 2021. Geoff and 24 amateur cyclists will be cycling the full Tour de France 2021 route, one week ahead of the professionals next year with the aim of raising a minimum of £1,000,000 for Cure Leukaemia and Geoff will share his Grand Tour experiences over the years whilst taking part on December 20th.
Thomas commented: "crankedUP™ is a fantastic fundraising initiative and I am really looking forward to being involved next month. Cycling has played a key role in the growth of Cure Leukaemia in the last five years and will continue to be central to the charity's fundraising for years to come through our official charity partnership with the Tour de France in the UK."
crankedUP™ is organised by Lovelight Events Ltd and entry will cost £10 per person.
To register, visit: www.crankedup.co.uk
Event partners include Wiggle, HotChillee and Human Race Events, Strava