10 Ironman–distance triathlons in 10 day, in 10 different locations. That was the epic challenge set by Darren Hardy in a new documentary that will be aired free on endurance sports TV from 10th January.
There's also the opportunity to win a prize worth £2000, with a bike, wetsuit and nutrition package from sports Ribble, Zone3 and Resilient Nutrition.
---
THE PERSONIFICATION OF PERSEVERANCE
Ribble and endurance sports TV release exclusive documentary following Darren Hardy's attempt to complete10 IRONMAN-distance triathlons in 10 days.
Former soldier, Darren Hardy, took on the ultimate endurance challenge to undertake ten long distance triathlons in ten days with a new documentary launching on endurance sports TV (esTV) on the 10th January, 2021. Thanks to support from the leading UK bike brand Ribble, the documentary is free to watch on the esTV channel.
Having left the army and diagnosed with PTSD, Darren found himself at a crossroads, even contemplating taking his own life. One thing that kept him going was extreme ultra endurance events as a way of therapy. This lay the foundation for his latest epic challenge that will soon be aired for everyone to enjoy on endurance sports TV plotting his journey which ended on the London Eye.
"It's a privilege to have such an inspirational story on endurance sports TV," says Peter Tomlinson, founder of the online sports channel. "Darren took on one of the most epic challenges we've heard about, and to see first-hand the mental and physical battle that comes with an adventure like this is humbling. Truly a privilege to watch whether you are an endurance athlete yourself, or not."
The documentary quickly highlights how gruelling the challenge was, where on day one and after his swim in The Quays, Surrey, Darren came out of the water saying, "I'm finding it hard to talk now because my lips are frozen."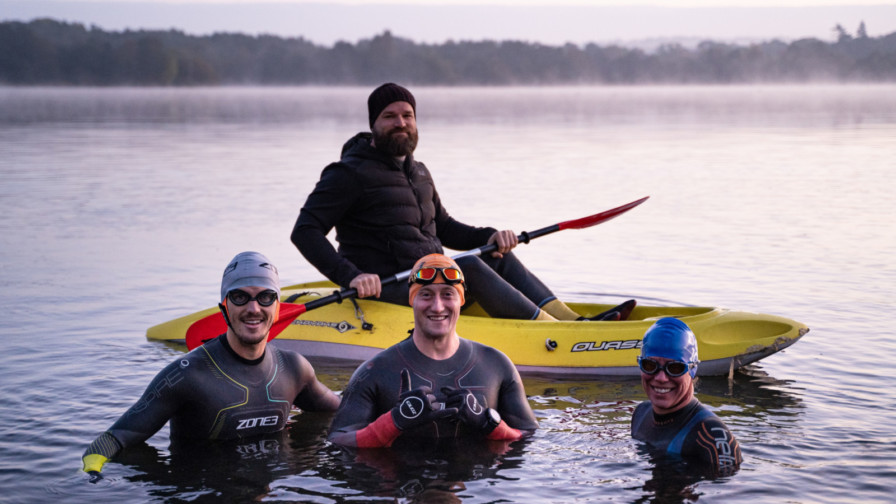 As the first day unfolds, yet more doubt over the challenge emerges shedding a question mark over the whole adventure. Yet Darren's perseverance prevails with the documentary following every stroke, pedal and step, his family and support team as they battle through the weather, injury, COVID, and unexpected changes to plans to reach London and complete an epic ten-day endurance challenge.
"I've pushed myself to my physical limits before, but this challenge was up there as the toughest. It was a case of gritting my teeth and enduring mile upon mile of pain – and then getting up and doing it all again the next day. However, no matter how tough it got, I was going to make it to the end – no matter what – and the feeling of completing the challenge was incredible," says Darren. "Pushing myself physically also helps my mental wellbeing, so I want to motivate others to do the same so they can feel the benefits for themselves. If I can help just one person then I have achieved a small goal."
Finishing his challenge on the London Eye, Daren recorded a massive 28km of swimming, 1262km of cycling and 255km of running over the ten days; the equivalent of 6.8 IRONMAN events, raising over £17,000 for charity to date, and inspiring millions of others around the world.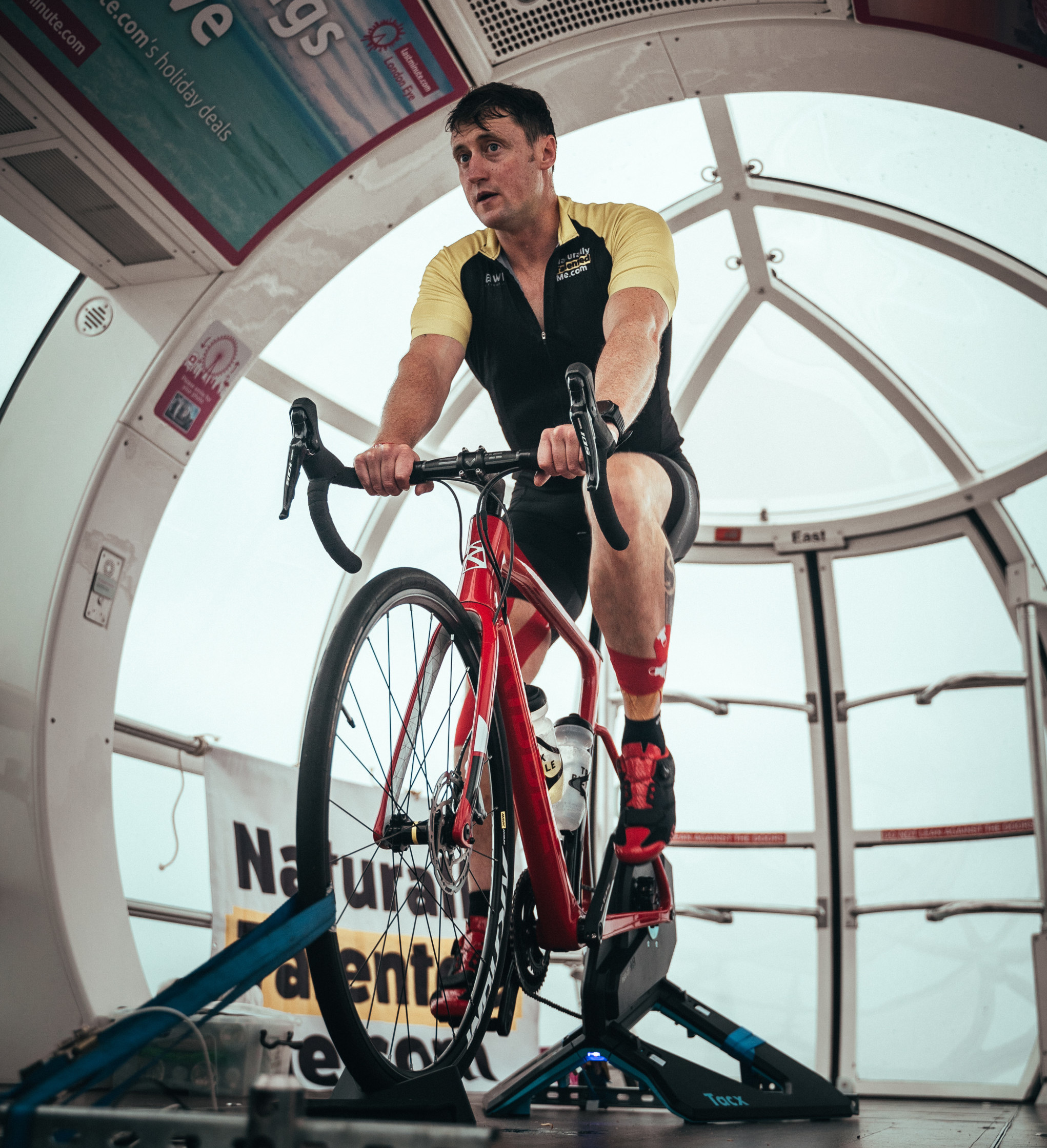 Darren's has raised money for Help For Heroes via his giving page at www.justgiving.com/darren-hardy7
"Darren's story is one that needs to be shared and we are proud to be working with Ribble Cycles to make this documentary free for anyone to watch," adds Peter Tomlinson form endurance sports TV.
Andy Smallwood CEO Ribble Cycles added; "This documentary shows how an individual with drive, determination and passion can overcome adversity and achieve greatness and inspire all of us at the same time. It's a great insight into one of Darren's toughest challenges."
As part of Ribble Cycles' partnership with endurance sports TV and the Perseverance documentary, one lucky viewer will also have the chance to win a new Ribble Endurance AL Disc bike with additional prizes from Zone3 and Resilient Nutrition – details for how to win can be found on Instagram @endurancesportstv.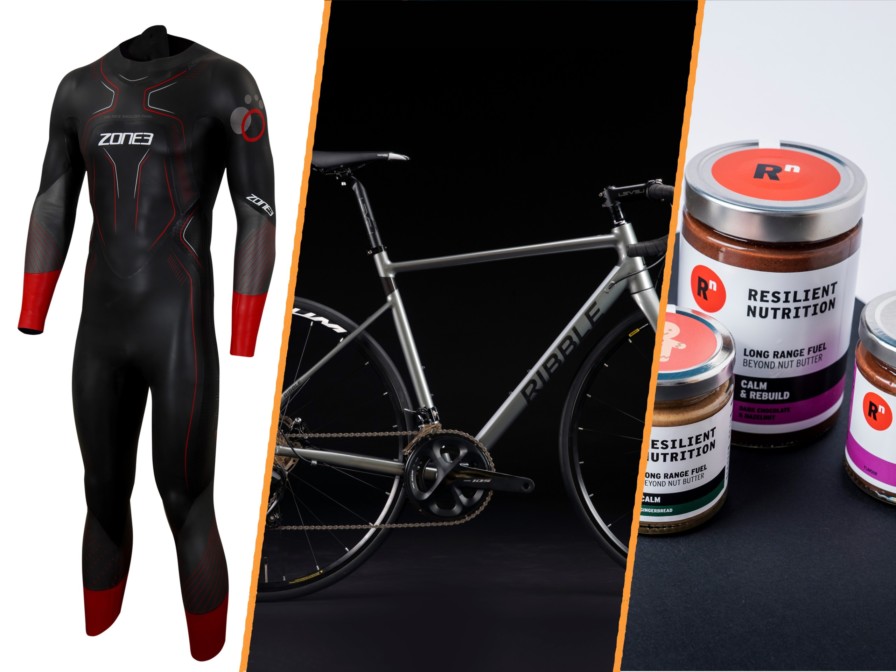 To find this and over 350 hours of training programmes, racing, documentaries, and interviews visit www.endurancesports.tv .Giving maximum access to enjoy this latest addition an end of year promotion to subscribe for a year at £29.99 ($39.99) is now available.