Countdown to the international Eastbourne Triathlon
Action set for Sunday 10th June from Eastbourne's Western Lawns
We are counting down to the third edition of the award-winning Eastbourne Triathlon, set to take place in front of the historic Grand Hotel on Sunday 10th June 2018. Once again, the event has attracted hundreds of participants, from first timers, to professionals, Rio Olympians, Paralympians and from ages ranging from 16 to 67 years old.
The challenge takes in the South Downs National Park, National Trust protected coastlines and an 'area of outstanding beauty'. Those taking part will swim 600m in the sea, before a challenging 19km bike course on partially closed roads and a final 5km run that finishes on the glorious promenade.
Now in its third year, the Eastbourne Triathlon has become somewhat of a classic event on the calendar, and last year was awarded the most prestigious award by Triathlon England winning "Event of the Year". Along the way it also picked up event of the year by Triathlon England South East and defending the Race of the Year award from Racecheck.com.
This year is set to be bigger and better, offering partially closed roads and free admission with an event village and lots to see and do to encourage thousands of spectators to come down and watch – in support of the Eastbourne Voluntary Lifeguards and St Wilfred's Hospice. The race starts at 7.50am.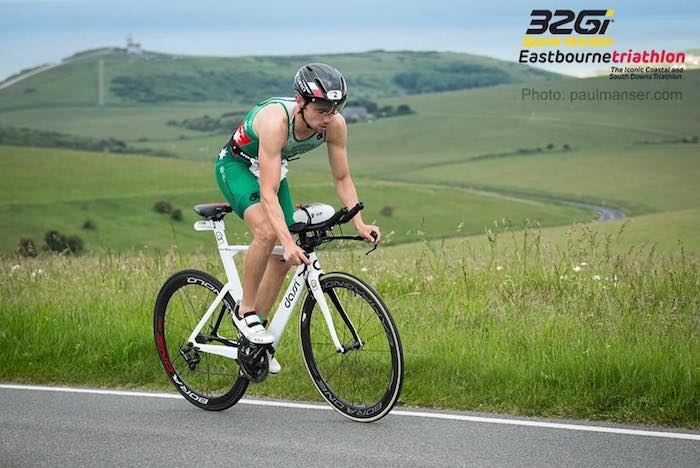 Elites set to tackle the 2018 Eastbourne Triathlon
Whilst the event is all about those taking part to raise money for their charities or completing a personal challenge, the event has once again attracted an international professional race – creating a spectacle for those taking part alongside or those who have come to watch.
There is a lot of hope for the first champion to come from the events hometown. Bodyworks elite squad, home to many Team GB Juniors, are targeting the event and local favourites for both titles are Kieran Lindars and Chloe Pollard – who both finished in the top-10 last weekend at Blenheim Triathlon.
Both are expected to come out the water first and Lindars will find himself chased by former British champion and the winner of last year's Windsor Triathlon, Tom Davies. Uckfield-based Olympic-Games hopeful Jamie Bedwell is another favourite for the title having come second in 2016 and third in 2017. Also in the race is another former British champion, Karl Alexander and young Brit Luke Howard.
Chloe Pollard will expect her chief competition to come from professional stunt woman, Daz Parker, who is a stalwart of the professional racing scene and a former amateur world champion. Former Ironman UK winner, Yvette Grice, is also in the field but an injury interrupted 2018 means she is not expected to challenge for top spot.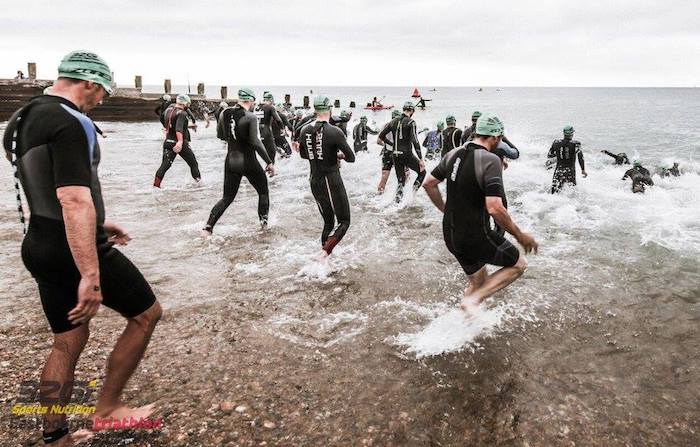 Introducing the 'Legends'
A new addition to the race is the 'Legends' category, featuring Paralympian and Commonwealth Gold Medallist star Joe Townsend. Townsend lost both his legs following an explosion in Afghanistan during 2008. In 2012 he famously flew into the Olympic Stadium to light the flame and in 2016 he represented Team GB in Rio.
Joe will be racing the full triathlon and will be taking on an adapted 3km run course.
Joe took part in 2017 and the organisers are delighted to welcome additional para-triathletes to the event this year.
A race for everyone
Of course the Eastbourne Triathlon is not just about the elites, with hundreds taking part, either to raise money for charity or accomplish the challenge of a triathlon.
All participants will receive an event t-shirt, memento and goody bag. There is a prize fund of £500 and more prizes and trophies on offer. The event village will have live music, entertainment, commentary, retailers and catering.
With thanks to our supporters
The Eastbourne Triathlon is supported by Zone3, Visit Eastbourne, The Grand Hotel, Brighton Bike Fit, Sportswise, Velopace and The Event Team.
The Eastbourne Triathlon is supporting the Eastbourne Voluntary Lifeguards and St Wilfred's Hospice.