Equinox24: the 24-hour mixed terrain running race
With interest and participation in alternative challenges to traditional format events and off-road / extreme type races continuing to see increased growth, how about a new challenge for 2019? The Equinox24 (www.equinox24.co.uk) could tick that box for you. Approaching its seventh year over the weekend of 21st/22nd September 2019, the event is a 24-hour off-road running event that can be taken on solo for the very brave, or more commonly, in team format with up to eight members.
There is a triathlon connection too, with Race Director Johnny Nicol also being the founder and driving force behind the Race Hub (www.racehub.uk) training venue / store / coffee shop / watt bike studio and triathlon club in Leicestershire. 'Early Bird' entries for next year sold in record time, with the next phase of entries opening on New Year's Day.
Here's an update from the organising team for the Belvoir Castle Estate event.
---
'Early Bird' entries for Equinox24 sell out in record-breaking time
The team at award-winning endurance running event Equinox24 (www.equinox24.co.uk) have announced that early-bird entries for their 2019 event has sold out in record-breaking time.
'Phase one' of entries sold out in only six weeks, with over 1000 runners signing up to take on the 2019 instalment of the event. 'Phase two' opens at midday on 1st January 2019, and organisers are forecasting a further high demand for places, owing to this impressive early response.
So what makes the Equinox24 event quite so special?
Now in its seventh year, the Equinox24 is a 24-hour mixed terrain running race, held on a picturesque 10km loop around the Belvoir Castle Estate. Runners can choose to take on this challenge as an individual, or as a team of two to eight – as a fun challenge or competitive endeavour.
With free camping available from Friday for both competitors and spectators, the event is well renowned for its welcoming, supportive and friendly atmosphere, offering an unforgettable experience for runners and supporters alike, with live music, individually selected quality caterers and a beer bus on site.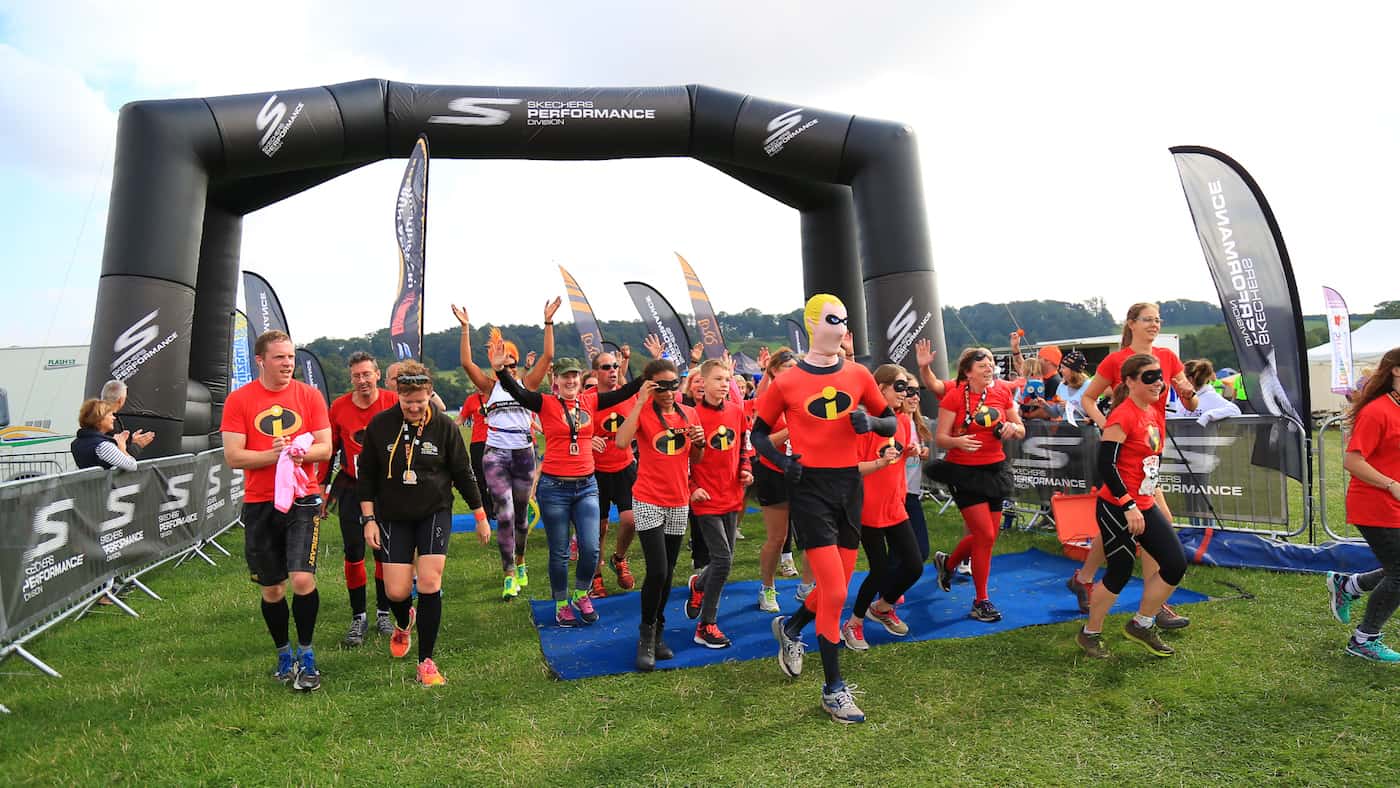 Family friendly too – there is a children's fun run on the Saturday, and films are screened in the main marquee throughout the weekend.
Over the past six years the event has grown from 270 to 2500, and this year's event welcomed 500 solo runners, the largest solo field of any other UK 24 hour event.
Johnny Nicol, Race Director of Equinox24 says,
"We've always enjoyed incredibly positive feedback from those that have taken part in the event in previous years, and so we were confident there would be a good response when we launched this time around, but we didn't expect to get quite the flurry of entries that we have! We are excited to launch our next phase of entries and look forward to welcoming many new, and returning, runners to our 2019 event".
So what are you waiting for?
Rally up your friends and training partners and be a part of next year's Equinox24 event. Phase two entries open at midday on 1st January 2019, and it is possible to find out more by visiting: www.equinox24.co.uk, or by following the team via their Facebook, Twitter and Instagram accounts.
Partners of Equinox24 include: CEP, Torq, Sos Rehydrate, Runderwear, Big Bobble Hats, Virtual Runner, Outdoors 4 You and Greepers Laces.