The clocks have gone back, November is here and – in the U.K. at least – there is a very much an 'end of season' vibe about the multisport year. Of course, the season (domestically and internationally) never truly 'stops' – but what is left in 2017 to look forward to?
Here are a selection of highlights, both home and abroad, that I've picked out between now and that New Year's Day hangover!
---
BallBuster Duathlon – Saturday 4th November 2017
Coming up this Saturday, the BallBuster Duathlon has been around the U.K. scene for a LONG time. A quick look through our archives suggests that the first race was in 1990 (?)… and had just 20 starters, take on the infamous 8-mile run, 24-mile bike, 8-mile run course, taking in five laps of Box Hill.
In 2014 Lucy Gossage won the race OVERALL (HERE), while Andy Greenleaf set the very impressive course record in 2015.
It's too late to enter for this year – but well watching the suffering of those racing and giving them a cheer if you are in the area, of this icon on the domestic calendar.
Long Course Weekend Mallorca – 3rd to 5th November 2017
Another event that may be a little late to actually enter… but I'm including it here as a highlight, given the absolutely incredible feedback we hear year-on-year from athletes who take part in the original Long Course Weekend in Tenby. The concept expanded last weekend with great success to Jervis Bay in Australia, so I look forward to hearing how well the format takes off in Alcudia, Mallorca, this weekend which is its debut.
Event website: http://www.lcwmallorca.com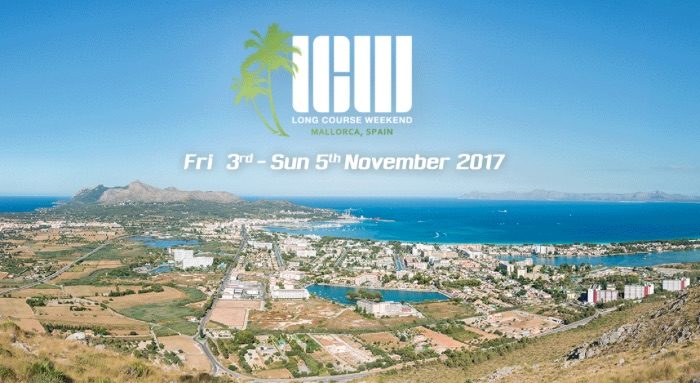 Windsor & Eton Autumn Classic Duathlon – 18th November 2017
The team at F3 Events (www.f3events.co.uk) have been hosting Duathlon events at the Olympic Rowing venue of Eton Dorney for the past 10 years. The flat, fast and traffic-free surroundings PROVIDE a safe and secure venue for athletes of all abilities. The November event offers Super Sprint, Sprint and Standard Distance options, all starting together at 8:30am.
Click HERE for entries and more information – but be quick as entries often sell out!

IRONMAN Arizona – Sunday 19th November 2017
In 2010, Chrissie Wellington set the – at the time – fastest IRONMAN (brand…) time at IRONMAN Arizona, bouncing back from disappointment of not starting in Kona to finish in a rapid 8:36:13. Last year, Lionel Sanders also blasted around the course in a fantastic 7:44:29, currently the fourth fastest iron-distance time ever.
The race is fast and always attracts a quality field post-Kona, either making up for disappointment in Hawaii or getting an early start on qualifying for 2018. Lionel Sanders is listed to race again, along with Heather Jackson (USA), Kaisa Sali (FIN) and Michelle Vesterby (DEN). One to watch – FULL START LIST.
Race website: http://eu.ironman.com/triathlon/events/americas/ironman/arizona.aspx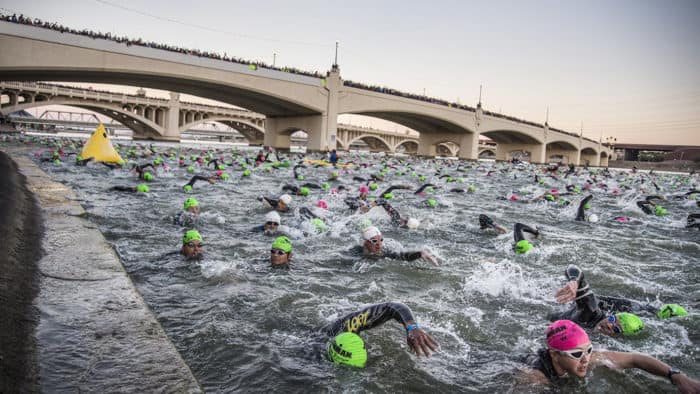 The Chilly Duathlon – Sunday 19th November 2017
Hosted by DB Max Events, the Chilly Duathlon is another traffic-free, closed circuit event based at Castle Combe, Chippenham, Wiltshire.
The BUCS (British Universities and Colleges Sport) Duathlon Championship on the same day always ensures some real quality racing at the sharp end, the BUCS Champs in 2016 won by Richard Horton and Philippa Woolven.
Want to race? ENTER HERE.
IRONMAN 70.3 Bahrain – Saturday 25th November 2017
The Middle East Championship, 70.3 Bahrain features a prize purse of $75,000 for the race. For two athletes however – Javier Gomez (ESP) and Daniela Ryf (SUI) – the event could be worth a LOT More. Having both won IRONMAN 70.3 Dubai and the IRONMAN 70.3 World Championship, a win in Bahrain would secure the 2017 Nasar Bin Hamad Triple Crown and a $1million bonus.
The event is based in Manama, the capital of Bahrain, and is actually a very easy trip from the UK. Entries are still available, further details here: http://eu.ironman.com/triathlon/events/emea/ironman-70.3/bahrain.aspx

The New Year's Day Triathlon – Monday 1st January 2018
Ok, so this race is actually next year… but if you are looking to start your triathlon season of early in 2018, then in the UK at least, the New Year's Day Triathlon from Edinburgh Triathletes is your first opportunity.
A 400m swim in the Commonwealth Pool, a three-lap cycle course around Arthur's Seat (16.5km total) and 6km run – also including the challenging route around Arthur's Seat.
Entries are still available: https://www.entrycentral.com/NYDtriathlon