Today (30 January) marks the final chance to register for Outlaw X – a brand new Outlaw Half distance event to mark the tenth anniversary of the Outlaw Triathlon Series. Outlaw X will take place at North Nottinghamshire's historic Thoresby Hall on 22 September 2019.
This is an opportunity to end the 2019 season on a high and join in the Outlaw anniversary celebrations at the after-party. The event is being set within the grounds of the Thoresby Hall, a new triathlon venue that is already hugely popular with day and overnight tourist visitors.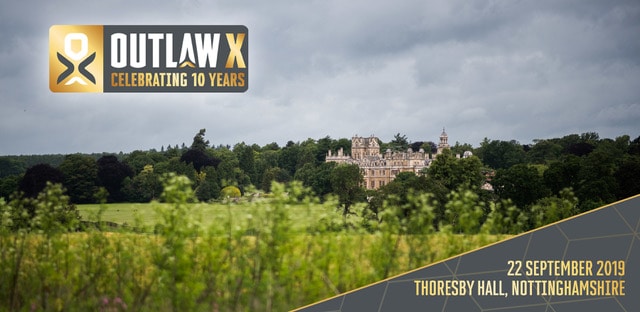 The 1.2mile swim will take place in Thoresby Lake, followed by a single-lap 56mile ride through the north Nottinghamshire countryside before an epic 13.1mile run through 1000 acres of unspoilt English countryside. The grounds, which are home to a magical-looking grade I listed 19th-century Hall, feature various accommodation options including camping, as well as being close to Sherwood Forest sites.
With both Outlaw Half Nottingham and Outlaw Nottingham sold out of general entries, demand for Outlaw X is expected to be high. Entries will open on Thursday January 31 exclusively to everyone who pre-registers before midnight on Wednesday January 30.
To pre-register for Outlaw X, visit the Outlaw Triathlon website https://www.outlawtriathlon.com/outlaw-x/overview/. As with other 2019 events, OSB Events is offering a payment plan for Outlaw X, enabling athletes to split the cost of entry across two instalments.
Find out more & pre-register HERE.