UMUK – the UK's only ultraman-distance triathlon
Lots of people like to 'go long' in triathlon – but an increasing number are choosing to go long(er) and/or tougher. One event that ticks those boxes is UMUK (www.racingquest.co.uk).
Organised by Racing Quest (UK) Limited, UMUK takes place from 29th August to 1st September this year, a three day event comprising:
Day One: Swim 10km / Bike 145km
Day Two: Bike 275km
Day Three: Run 84.3km
If that sounds a bit much (!), you can also choose the UMUK 355 option of:
Day One: Swim 5km / Bike 100km
Day Two: Bike 195km
Day Three: Run 55km
What's it all about? Ornganiser Ben Peresson tells us more…
---
My name is Ben Peresson and I am one of the directors of UMUK – the first and only ultraman-distance event in the UK. As some of you probably know, UMUK is held in the incredibly beautiful Snowdonia National Park (I'm not British, so this opinion is as unbiased as it can be), in the not often beautiful British Autumn weather!
Why UMUK? How did I get involved?
After completing several Ironman races, I began to look for something 'more'… something different. I completed Norseman; an amazing experience and my first of an unsupported race, and definitely the toughest 'Ironman' of the lot. But still 'just' iron distance.
I decided to have a go at multi-stage racing and signed up for Marathon des Sables 2015. It was another unforgettable experience. But I was not done with triathlon… and I found UMUK. More than double Iron distance, unsupported, tough as hell, and over three consecutive days. I was sold. I completed UMUK 2015 and loved it. One of my support crew (Darren) also got the ultra-tri bug and signed up to compete in 2017, but when we heard that the event wouldn't run due to the previous company closing down, we knew we had to get involved. This was an event that deserved saving.
https://www.instagram.com/p/BuMu72_BQp2/
As a former competitor and the current organiser, I've got nothing but amazing things to say about UMUK's format, stunningly beautiful yet brutal courses and general camaraderie. In my opinion, no other event comes close in terms of the bond formed between athletes and their crew over the three days.
However, all Race Directors think their events are amazing, so have a read of an unbiased opinion: that of a former support crew member. If you've crewed or competed in an unsupported race, you will know that these races are just as much about the support crew as they are the athlete.
The following are excerpts from the UMUK 2018 race report by The Free Soul Project:
"In September 2018, I headed up to beautiful Snowdonia in North Wales to support one of my best mates Adam Pritchard "Trigger" who was taking part in the UMUK Ultraman Triathlon. The event was held over three days in the beautiful but brutal mountains of Snowdonia. I've known both Adam and his brother Mathew (Dirty Sanchez, SWYD – Sleep When Your Dead, Dirty Vegan) for several years…"
"… so, UMUK… A 10km Swim, 420.2km Cycle and an 84.3km run. If you add to this the brutal and unforgiving nature of the terrain in Snowdonia as well as weather patterns which can change at the drop of a hat then you can begin to imagine the task that was ahead…"
"… to complete this type of race you have to have a support crew with you, for a variety of reasons. The obvious one being health and safety… no roads would be closed so you have a whole list dangers to consider such as other road users, tiredness and fatigue, navigation of the course, food / hydration, equipment failure, changes of clothing and the general well-being of the athlete…"
https://www.instagram.com/p/BxXMi19BMPp/
"… all those stories people had told me about how beautiful Lake Bala is had come true, and I had a full panoramic view of the beautiful lake and landscapes in the background…."
"… it has to be said that being in a support crew driving around has got to be one of the best ways to see this area. As we traversed our way through the long, winding roads and sprawling hills it was impossible not to be completely blown away by its beauty…"
"… but just when it's easy to get caught up in all the beauty of it, the brutality was back to smack you in the face again…"
"… when you're looking down at a hill from above and can see that it's taking cars a good five minutes to drive up you know that this hill is a bit of a killer… It was painful just watching them grinding it up this monster…"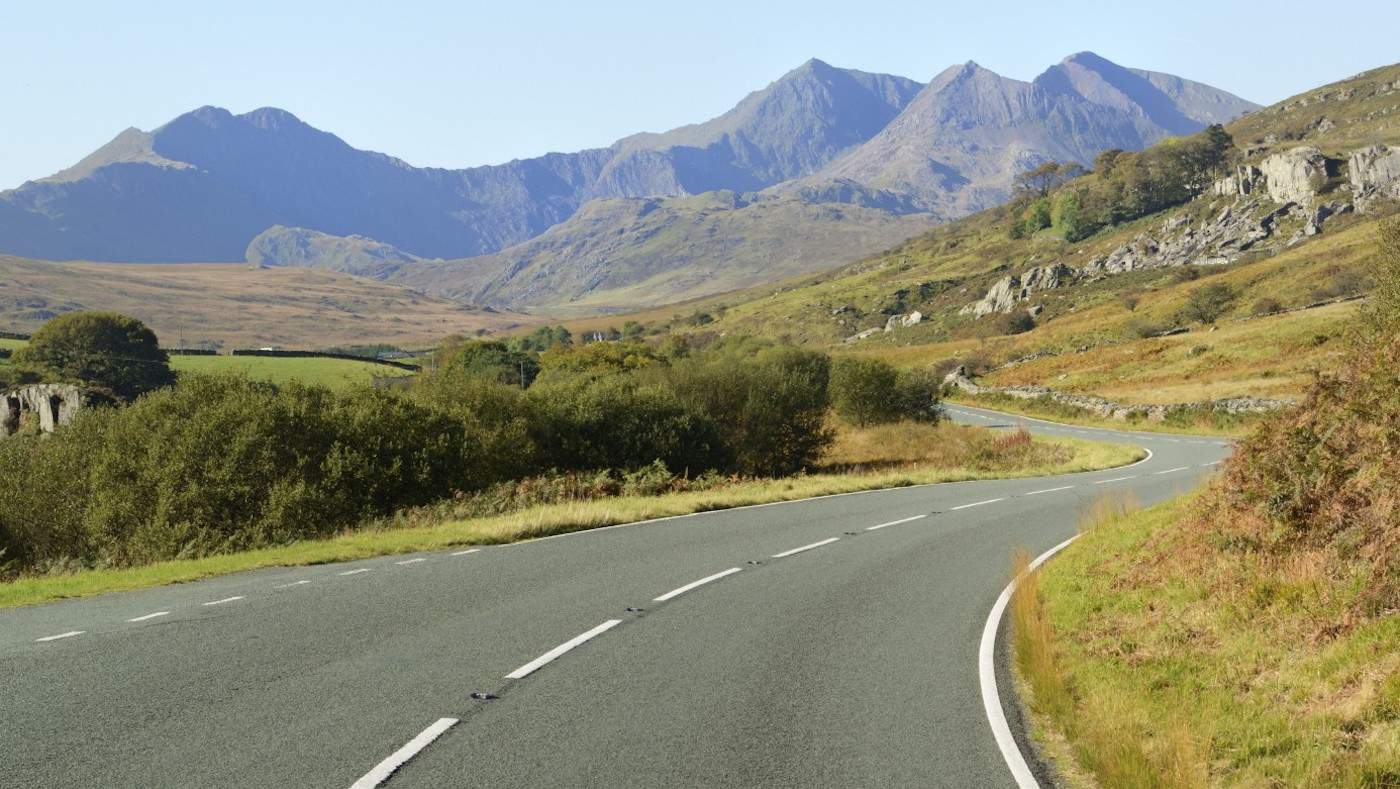 "… now, we had the route and the map in the van with us so we knew the route but if Trig had passed us he wouldn't have a clue as it was our job to direct him. Pure panic set in at this point, we were frantic. We drove in the most obvious direction for about 5 miles to see if Trig had gone that way, no sight. Turned around and went the way he was meant to go on the correct route, no sight, F%CK!!. This was not good, at this stage in the race Trig needed us perhaps more than ever and we'd most definitely lost him…."
"… the incline itself was just ridiculous in places, impossible to run we would have to half walk / hike through this uphill forest of doom for a good half a mile before reaching a dirt track where we could pick up the pace and start semi-running…"
"… it was pretty much perfect weather for a run of this magnitude, a bit of rain can be nice when you're holding on for dear life…."
"… I think it takes a special type of person and mindset to take on these types of events and whilst I'm trying to give the best account of it as I can here, you really do have to see it to believe it…."
"… this was an ultra endurance event which pulled no punches, again I have to applaud the race organisers for the routes they were both beautiful and brutal in almost equal measures…"
"… he (another competitor called Matt), was at the side of the road with his support crew, covered in blood from the waist down. It was covering his legs all the way down to his ankles…."
"… most of these endurance athletes are very humble people, they aren't out there doing it for the likes on social media and to tell it to the world. There are no big crowds or grand parades. It's a very personal thing and the vibes on these races is obviously competitive but also very friendly and supportive…."
"… the event was very well organised and structured throughout and it was a great pleasure to follow the courses through this stunning part of North Wales…"
That's all folks, thanks for reading.
If UMUK sounds like your thing check us out at http://www.racingquest.co.uk and follow us on Facebook and Instagram.