A triathlon coach from Cardiff has become the first Welshman to complete the world's toughest, coldest, windiest ultra-distance race by finishing joint fifth at the 6633 Arctic Ultra (www.6633ultra.com) in Canada.
Mark Whittle was running the non-stop, 380-mile self-supported foot race across the Arctic Circle for the first time and came home in exactly the same time as running partner Hayley White, who in turn became the first British woman to finish the event.
The 6633 Arctic Ultra has a fearsome reputation, with winds blowing up to 70mph, temperatures dropping to minus 40 degrees centigrade, and around 75% of competitors dropping out before the finish. In fact, most runners who attempt the race don't complete it until their second attempt and only six of the 23 starters finished in 2018.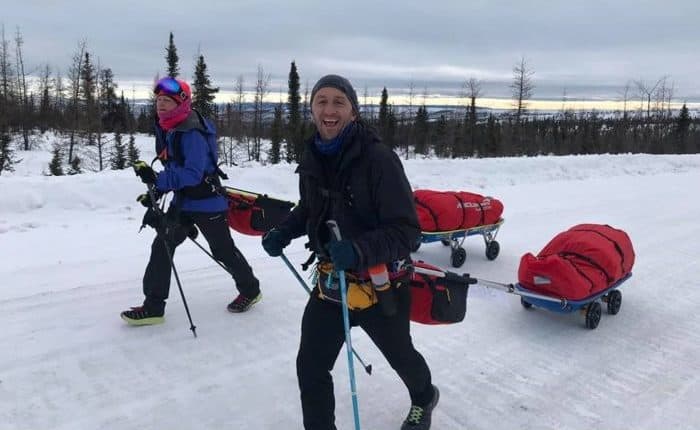 "For me, the 6633 was never a race," said Whittle, the founder and head coach at WhittleFit Triathlon Coaching. "With such a high DNF rate and the extreme conditions in the Arctic Circle, my goal was to try and finish the race. So to finish in joint fifth place, and to complete the race on my first attempt, has left me extremely pleased."
Starting at Eagle Plains in the Yukon Territory and crossing the Arctic Circle before finishing on the shore of the Arctic Ocean, the 6633 Arctic Ultra crosses hills, mountain passes, frozen rivers, ice roads and some of the world's most inhospitable terrain throughout its gruelling 9-day duration. Special equipment is required for competitors to tackle the event safely, with each racer pulling a sled behind them (known locally as pulks), and carrying all of their clothing, food and water for the entire 380 miles. Mark's blog of the event is also available online HERE.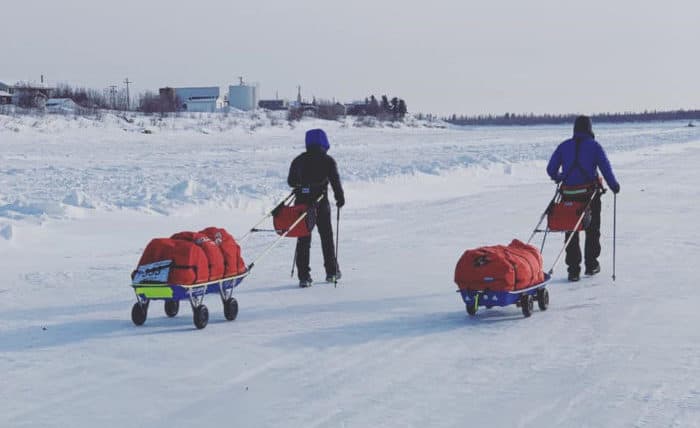 With multiple Ironman triathlon finishes and having represented Great Britain at World and European Age Group Triathlon Championships, Whittle is no stranger to preparing for endurance events. The 45-year-old did most of his training in South Wales in the mountains of the Brecon Beacons National Park, on the rugged trails of the Pembrokeshire Coast Path and along the Offa's Dyke National Trail.
For advice on how to prepare for ultra-running events or triathlons, visit www.whittlefit.com