Changes are coming to Bolton this July, for the 2020 edition of IRONMAN UK. A new bike course, with a 650 feet reduction in total climbing versus the tough course set 12 months ago.
Here are the first details just in.
---
IRONMAN UK has introduced an updated bike course, giving athletes an exciting new challenge at the iconic Bolton-based race taking place 12 July 2020.
The IRONMAN UK 2019 bike course was seen as a new challenge to those athletes who raced it. The event consists of a 2.4-mile swim, a 112-mile bike ride finishing with a marathon into Bolton town centre.
This year's route takes athletes through the Northern countryside, starting with a point-to-point from Pennington Flash to Bolton for the first few miles. This will then become a 3-lap bike course to and from an experiential perspective, the route is slightly faster with 650 feet reduction in climbing.
IRONMAN UK is delighted to continue to work with Blackburn and Darwen for this year's race, as there will be a few technical descents through Edgworth, Turton and Chapeltown at the north end of the course with a short stint on the A666. This will then lead into the descent through Egerton and Belmont. The 2020 bike course will no longer be using Pickup Bank, Eccleshill, Hoddlesden or Blacksnape Road towards Edgworth.
Blackburn with Darwen Council Leader, Mohammed Khan, said:
"We're really pleased to be welcoming IRONMAN UK back to Blackburn with Darwen and extra excited to see if Brian can do the borough proud and retain his crown."
"We've worked with Bolton Council and IRONMAN to help make this happen and map out the new route for 2020 with a view to making it the best ever."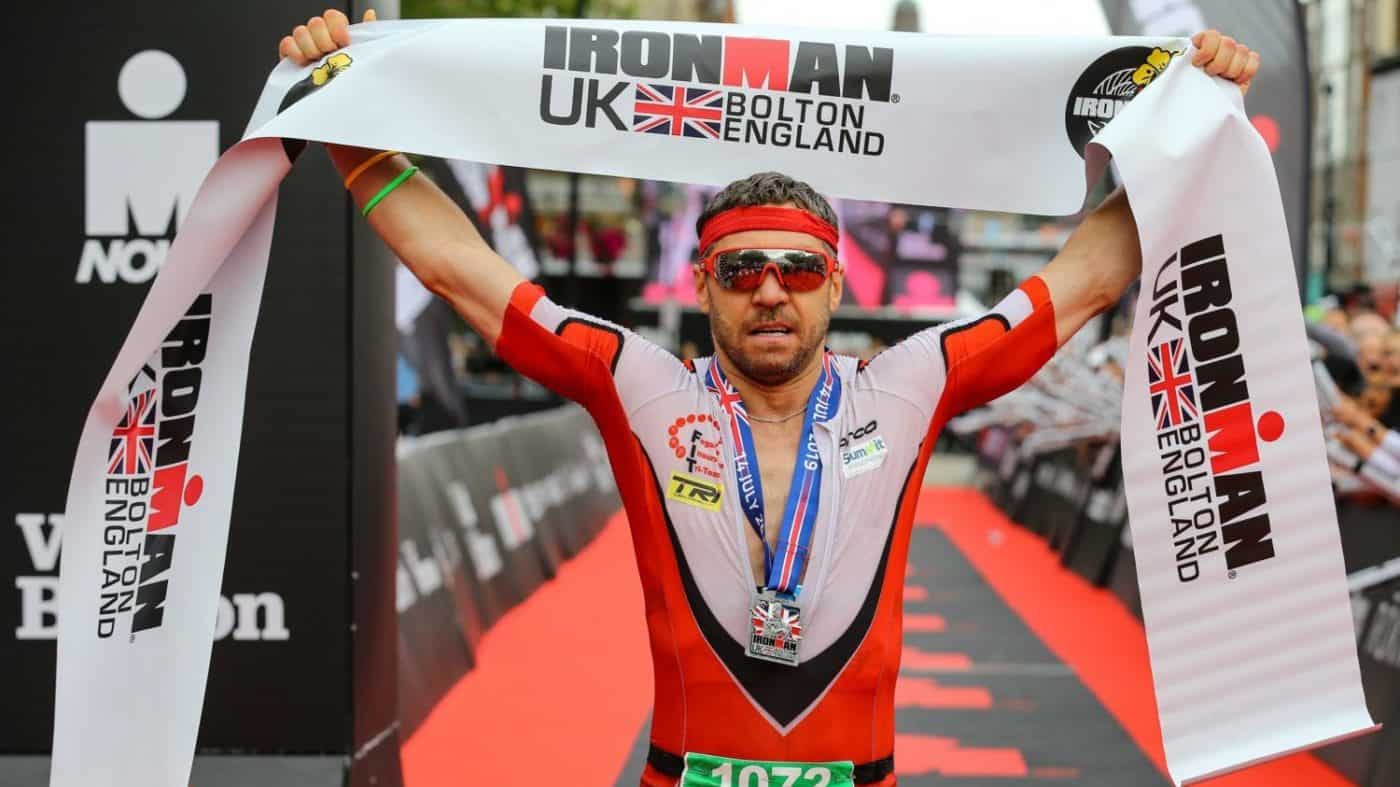 One of the most memorable partS of the IRONMAN UK 2019 bike course remains, and athletes will climb past Black Dog Pub in Belmont and onto Sheephouse Lane before heading back towards Bolton. From here competitors will continue east towards Bury and continue the 3-lap bike course.
IRONMAN UK has also removed the undulating climbs through Ramsbottom, Helmshore and Hoddlesden and as well as the long technical climbs and descents through Eccleshill and Blacksnape.
"Year after year we continue to be inspired by every athlete that has taken on the IRONMAN UK race. We want to make sure our athletes have the best experience possible and because of this, we have decided to make some changes the 2020 bike course," said Sam Brawn, IRONMAN UK Race Director.
"As we always do, we wanted to make sure that the athletes experience was a focal point when planning the 2020 race. We are excited that this year athletes will get to experience more of the iconic IRONMAN UK spectators support, as their families and friends will get to cheer them on multiple times!"
Leader of Bolton Council, Cllr David Greenhalgh, added: "We are really pleased that the Ironman UK team has listened to feedback from athletes.
"The new route means that we will get even more chance to cheer on athletes and support them on their journey.
"I know local communities will once again be out in force, as they were for Tour of Britain.
"I would also like to thank neighbouring authorities for their support which allows us to put on this great event, attracting thousands to our region."
The changes to the IRONMAN UK 2020 bike course will bring more spectator support to race, as spectators will get to cheer on their athlete's multiple times.
This year's event will see a full, three-day festival weekend in Bolton with the addition of the Night Run on Friday 10 July followed by the world's biggest IRONKIDS race on Saturday 11 July and the main event, IRONMAN UK on Sunday 12 July.
For more information on the new bike course and to register, visit https://www.ironman.com/im-uk