If you are looking for a late notice triathlon to do in Europe, you could do a lot worse than consider the Cannes International Triathlon (www.cannes-international-triathlon.com), which takes place on Sunday 16th April.
With easy access from the UK via Nice airport (and you can get also get direct bus from the airport, right to the Boulevard de la Croisette in the heart of Cannes, where the race is based), this is one of the gems of triathlon in Europe, in my opinion.
I was fortunate to take part myself two years ago, a race won for the past two years by Great Britain's Leanda Cave.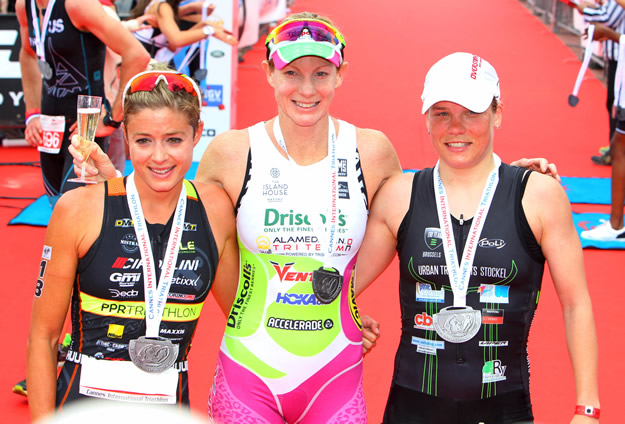 For 2017 the event will be held over one distance, rather than 'M' and 'L' options, the distances being 2km swim / 95km bike / 16km run. The run is a four-loop, pan flat course right in the premier road in Cannes, the Croisette, running right past all of the designer boutiques that the city has to offer. The bike, well, that isn't flat…!
This race truly takes place in the heart of one of France's most glamorous venues, not tucked away several miles away and trading off of the 'Cannes' name.
Thankfully, outside of the film festival, the (excellent!) hotels are much more affordable – this really is perfect for a 'long weekend' type trip. I thoroughly enjoyed my trip there – even a latte at the Armani Caffe isn't a complete budget buster!
For more details and entries, visit www.cannes-international-triathlon.com