New for 2020: Lunan Bay Standard Triathlon
Sunday 9th August 2020 – Triathlon and Aquabike options
Organised by Montrose Triathlon Club, the Lunan Bay Standard Triathlon is a brand new addition to the Scottish calendar for 2020.
"It's a stunning location with excellent water quality and surrounding views.."
Lunan Bay is situated between Montrose and Arbroath in the heart of Angus, will will ensure that there will be no shortage of stunning views to keep you distracted from the effort of racing.
The 1.5km sea swim will take place in the bay, featuring two laps of 750m and an 'Ozzie Exit'
The 40km bike leg is 'undulating', and allow you to take in many of those great Angus views.
The event will finish with a two lap, off-road, 10km trail run with the finish on the beach.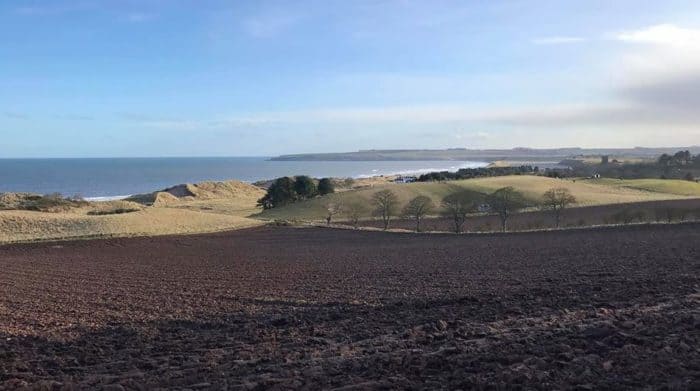 If running is not you thing, then you can also race in the Aquabike (swim-bike) over the same course.