With event distances of 3km swim / 120km bike / 23km run, Ocean Lava Réunion Island Triathlon (www.oceanlavareunion.com) doesn't follow standard conventions.
Based in the French overseas territory of Réunion Island, it's likely not a triathlon destination that many of you have been to.
For both of those reasons – and in conjunction with the images and video below – they may be two great reasons to add this to your own bucket list of triathlon events. 2nd December 2017 is race day.
---
New Ocean Lava Réunion Island erupts in the Indian Ocean!
The Ocean Lava Planet series of triathlon events is continuing the expansion of the Ocean Lava brand internationally, with the series' first triathlon event outside of European soil. The latest event – Ocean Lava Réunion Island – has been developed in the Indian Ocean island of Réunion and takes place this year on 2nd December 2017. Formerly the Volcanik Triathlon, the event is now under the Ocean Lava banner.
Nicknamed "the intense island", due to its lush vegetation and abundant fauna, Réunion Island is one of France's overseas territories, Réunion Island is just over 100-miles southwest of Mauritius.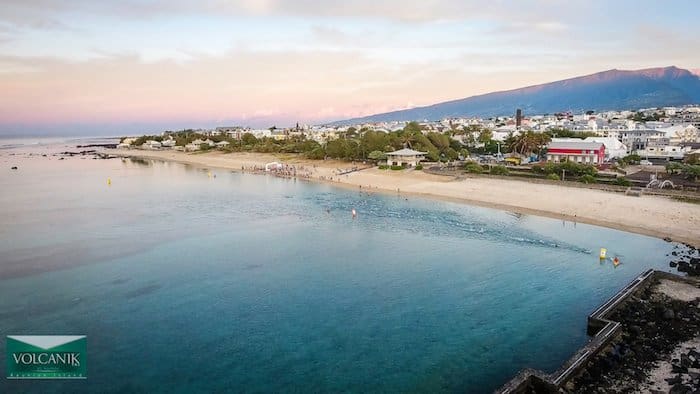 A unique island in the middle of the Indian Ocean, Réunion is seen as a "perfect destination for nature-loving travellers on the look-out for grandiose landscapes and new experiences, and is simply one of the most intriguing triathlon spots on earth." At the crossroads of European, African and Asian cultures, Réunion is blessed with a tropical climate and volcanic landscapes, with its appeal being as much due to its white sandy beaches as its mountain scenery.
Kenneth Gasque, founder of the Ocean Lava Planet triathlon series said, "Ocean Lava Planet's commitment is to provide unique triathlon experiences in iconic destinations. We are kind of triathlon dream makers and I'm so happy to see the new Ocean Lava Réunion Island take shape. My very special friend, Danish triathlete, Erik Bjergvang, with whom I finished IRONMAN Hawaii in 1987, was in a group of seven triathletes from Denmark who originally raced the well-known 'Triathlon des Cimes à l'Ile de La Réunion' back in November 1986. I also remember that Mark Allen was also racing [in Réunion] in 1988.
"And now after more than 30 years, we're able to organise a unique Ocean Lava Triathlon in Réunion – an island of lava and volcanic origin in the Indian Ocean. Réunion is ready to welcome athletes who are in search of their own limits in an epic triathlon adventure, discovering the true Ocean Lava face of the island. Réunion, with its distinctly French flavour, is a true triathlon paradise and a perfect home for Ocean Lava."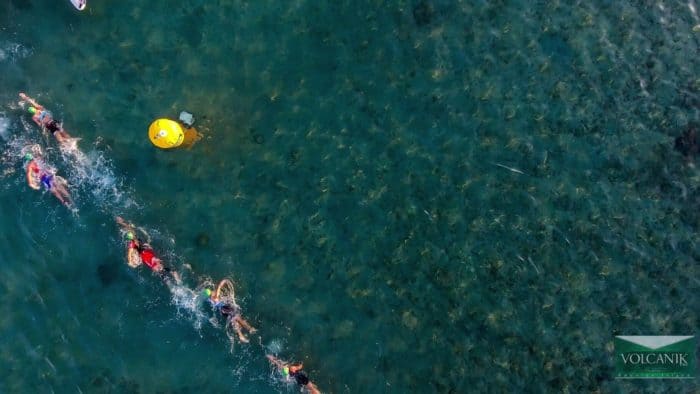 Held on 2 December 2017, the new Ocean Lava Réunion island offers a 3km swim in water at around 28°C / 82°F in the crystal blue lagoon of Saint Pierre. The challenging bike leg includes a total 120km route through all the diversity and richness of the island's fauna, geology and culture taking in long climbs on the island. And to make the event even more intense, a tough and technical trail run of 23km between Foc-Foc and Plateau Nez de Boeuf encompasses 2400m of altitude – running near the volcano Piton de la Fournaise 'in an atmosphere of another world'.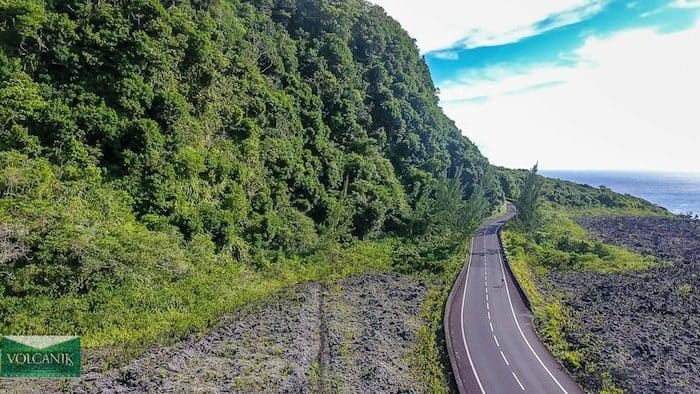 As the Ocean Lava team adds, "'You will feel as if you've fallen into a land that time forgot with lush green forests, icy waterfalls and mountains that climb into the sky. The formidable Piton de la Fournaise, one of the world's most accessible active volcanoes (with the latest eruption being in May 2016), adds to the thrill – Réunion is not dubbed 'the Hawaii of the southern hemisphere' for nothing."
Participants also have an opportunity to participate in a duathlon race (15km run, 120km bike and 23km run) and in duo-triathlon and duo-duathlon (two athletes start the race at the same time and need to arrive at the finish line together).
The race organizer of the new Ocean Lava Réunion Island – VolcanikTri's Pierre Lebouchard – said, "Triathlon is just part of the allure of Réunion. Our island is truly a magical place of adventure, gourmet creole delights and warm people. One of the most beautiful ways to discover Réunion is racing triathlon through its national park with volcanoes in the heart of the island.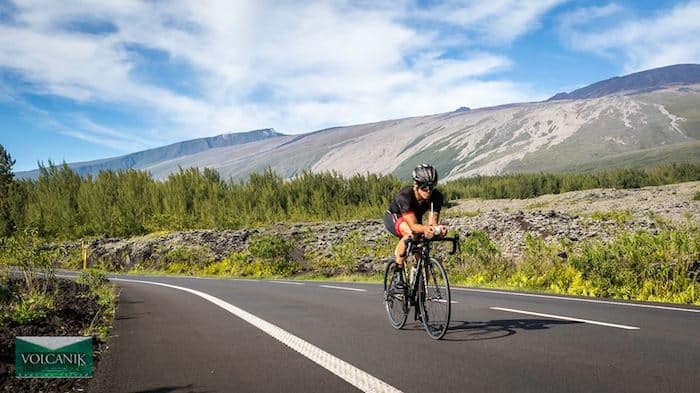 "We are pleased to be hosting the new Ocean Lava triathlon in Réunion Island. Ocean Lava Réunion is a perfect location and starting point to introduce more of the Ocean Lava brand to the world. Want to get the heart pumping and the lungs gasping? Ocean Lava Réunion is a perfect triathlon race for triathletes who love to compete in awesome natural settings and demanding courses."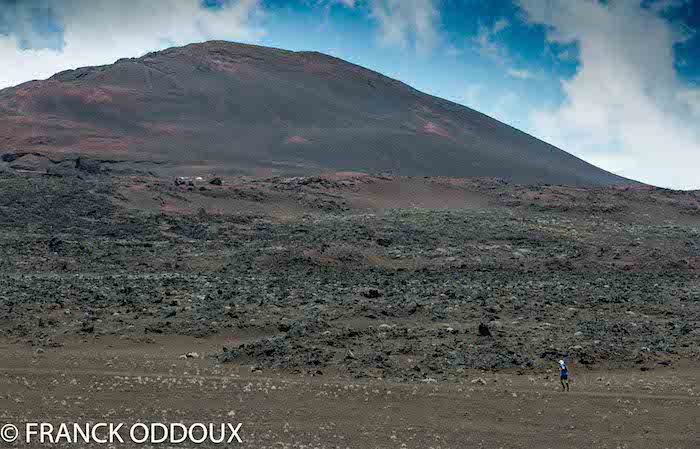 Jurica Cvjetko, Ocean Lava Planet Marketing Manager adds: "Réunion is internationally known and In the new Ocean Lava Réunion Island, triathletes have a unique opportunity to race in a natural paradise through a technical course, in a dreamscape Ocean Lava setting, with a casual multi-ethnic and creole atmosphere.
"With its extraordinarily varied terrain, Ocean Lava Réunion is a new dream destination for lovers of challenging triathlon race courses. There is a tropical climate with palm trees, warm water, corral full of colourful fish, but also plenty of lava rocks, leg bursting climbs, scenic views, technical single track, river crossings, beach sand and of course a very enthusiastic local triathlon community!"