Nottingham's Outlaw Triathlon has won three prestigious awards in as many days. It's now less than a month until the first event of 2017, and the final opportunity to enter the Outlaw Half Holkham or the full Outlaw.
Last week the Outlaw won silver in the Triathlon Event of the Year category at the Running Awards, which took place at the O2 Arena in London. The following day, Outlaw won best event at the Tfn Awards, which were put on to mark the triathlon store's 21st birthday.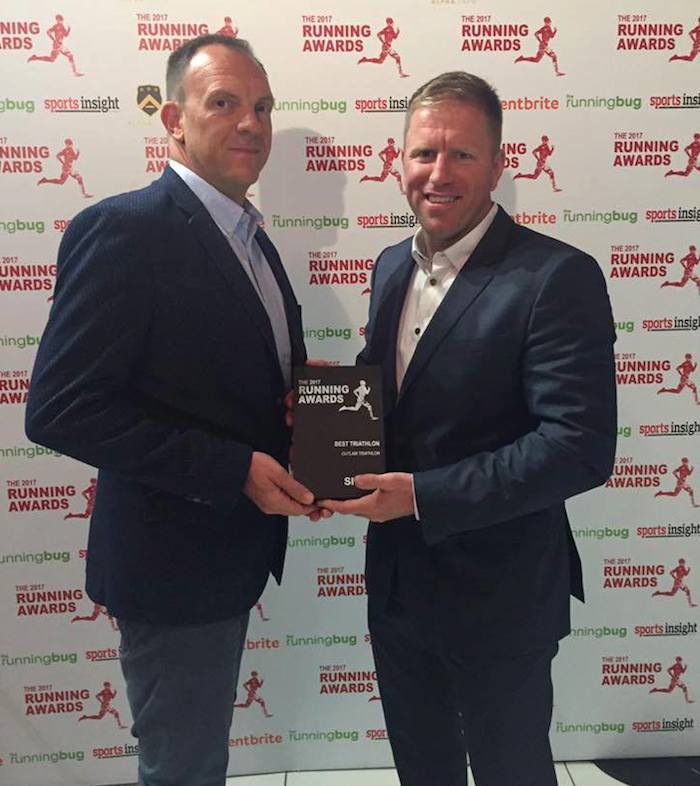 The third and final award was the 220 Triathlon Magazine for Best Event over 500 competitors, and incredible and unprecedented sixth award for the Outlaw. The Outlaw Half Holkham also made the top five after a national vote.
Event director, Iain Hamilton, said: "We're just about to get into our busiest time of year preparing for the big events of the summer, so it's great to receive some positive feedback from all of the hard work."
He added: "Our aim has always been to put on events which we would want to take part in ourselves. These awards demonstrate that we are doing that, but it's also great recognition for our event crew, many of whom are volunteers."
Channel 4 recently confirmed that they will televise the Outlaw once again this year, and a new bike partner is set to be announced this week too. Since it first launch in 2010, the Outlaw has grown to become one of the most popular events in Britain, with athletes chasing personal best performances as well as raising over a hundreds of thousands of pounds for Cancer Research UK.
The Outlaw Half Nottingham will feature 1500 athletes and is set for 21 May. It has been sold out since last summer. The Outlaw Half Holkham has grown by 50% since it was first launched last year and entries will remain open for the next week. Entries for the full Outlaw on 23 July are down to their final few, and will close as soon as soon as the last place has been filled.
To enter the Outlaw Half Holkham or the full Outlaw visit www.osbevents.com.