The XTRI World Tour expands to include PATAGONMAN Xtreme Triathlon
SwimRun. Indoor Training. (E)Xtreme triathlons.
From the perspective of this Editor, they are three of the clear growth areas within the sport right now, set against a backdrop that has seen several long-standing, high-profile and respected 'regular' triathlon events fall off the annual calendar in recent years or missing in 2018.
We've recently highlighted a new Xtreme triathlon in Spain, Hispaman (HERE), and we have further news an information here on a new addition to the XTRI World Tour – PATAGONMAN Xtreme – the first race of its kind in the Southern Hemisphere.
Set in the Aysén Region of Patagonia, Chile, this is a point-to-point iron-distance event created with the support of the original XTRI event, Norseman.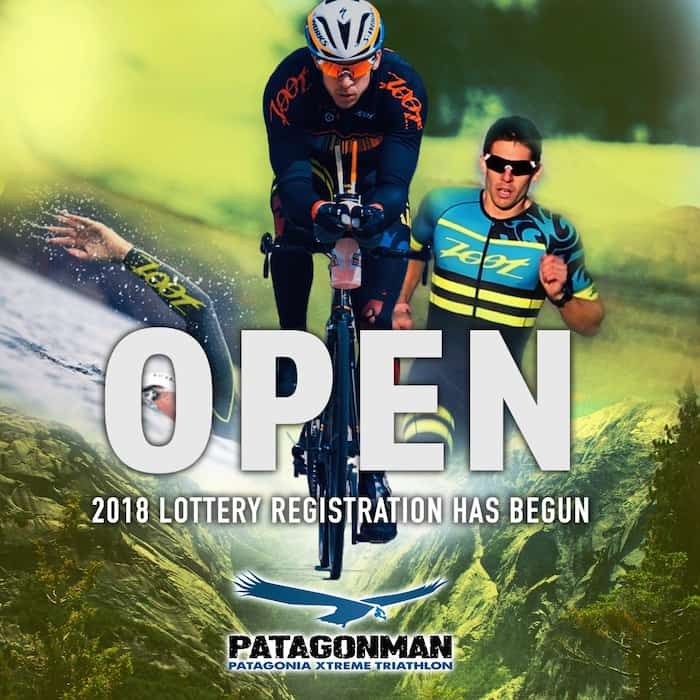 The race will take place on December 9th 2018:
The swim leg of the race starts with the jump from a ferry boat into the icy-cold waters of the Aysén Fjord (10-12°C), then to swim back to Puerto Chacabuco. The cycling leg of the race will roll on the only 180 km of the Carretera Austral that have actual pavement, all the way to Cerro Castillo, and it will finish with a marathon through dirt trail and rubble road following the Ibáñez River through forest, next to beautiful lakes and waterfalls all the way to the General Carrera Lake.
There are only 300 slots available for the event – with the ballot for the race now open, but will close on 31st December 2017. During this period you can buy a lottery ticket ($10 USD – which will all go to charity), and once the ballot is closed, the 300 winners will be notified by email. Registration cost is $690 USD and athletes will have one week to confirm and pay their entry fees once notified.
It should be a competitive event too, as organisers inform us that The twice champion of Norseman, Allan Hovda, is confirmed for the event, along with the other winners of Canadaman, Alskaman, Swissman and Celtman.
You can follow the event on Facebook HERE, and the athlete enquiries and further information should be directed to contact@patagonman.com.