The timing crew from Results Base (www.resultsbase.net) are a regular sight at events of all kinds, up and down the country. Like everyone else, demand for their 'at venue' services has not surprisingly vanished in the current environment.
Not sitting around doing nothing however, the team have created a fully featured virtual option for organisers to create and manage virtual events. And – really – if the organiser isn't charging competitors to enter, the service is available to organisers FREE OF CHARGE during the Coronavirus shutdown. That is impressive – great work Results Base!
Are virtual races popular? Well, Maverick Race opened their event on Saturday and have had well over 1500 registrations already…
Here are the details from Results Base:
---
With our customer base of event organisers unable to run their normal calendar of events and athletes unable to do more than the permitted one session a day it's clear from the hundreds of YouTube videos that everyone is going just a little bit stir crazy out there.
Results Base, the Milton Keynes-based online entry, timing and events services provider, has adapted its class-leading platform to provide a full virtual event option for organisers to create and manage virtual events in just the same way that they would run real ones.
The online entry process, all the back office functionality and the athlete experience are exactly the same as for any normal event, the only difference is that the athlete enters their own times and provides optional supporting images, screen grabs or links to their Strava/Garmin Connect/etc pages.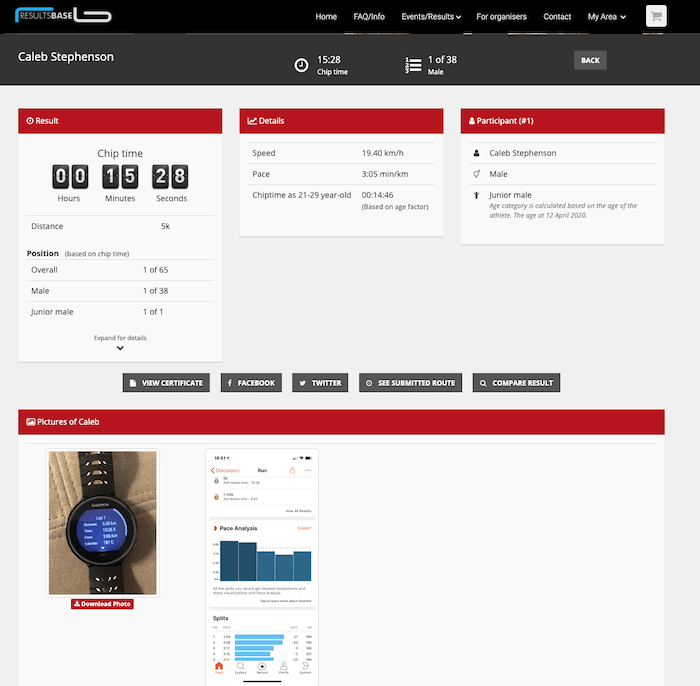 The system is not limited to single sport, single distance – it already supports running, cycling, multisport -duathlon being the obvious option here – and times can be entered from different sessions on different days. You can even update your time later if you do a faster session over the distance. Events can run over days or weeks or months with regular results pages, leaderboards, certificates and more.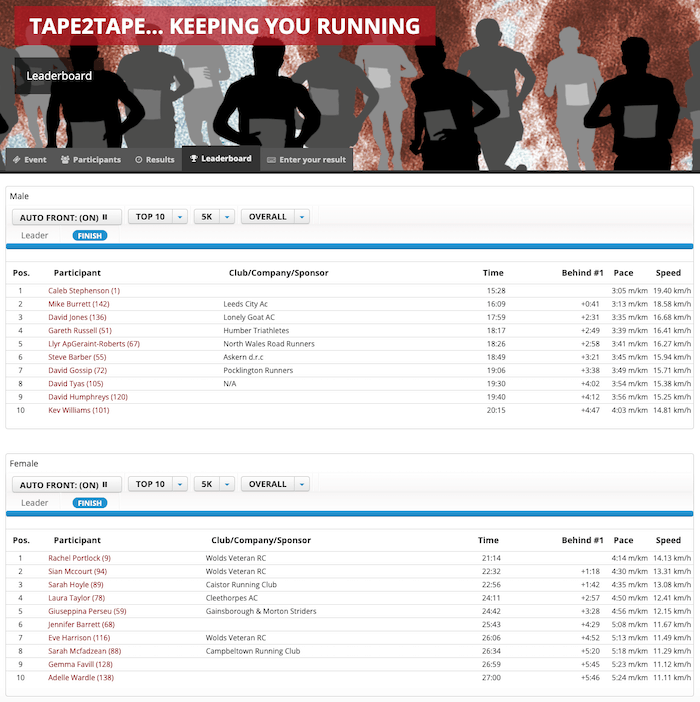 An event can also be linked to charities and good causes during the registration process to help those organisations who would have benefitted from events that have been cancelled or postponed.
Already set up and running are virtual events from tape 2 tape, Maverick Race and Big Cow Sports with more to come.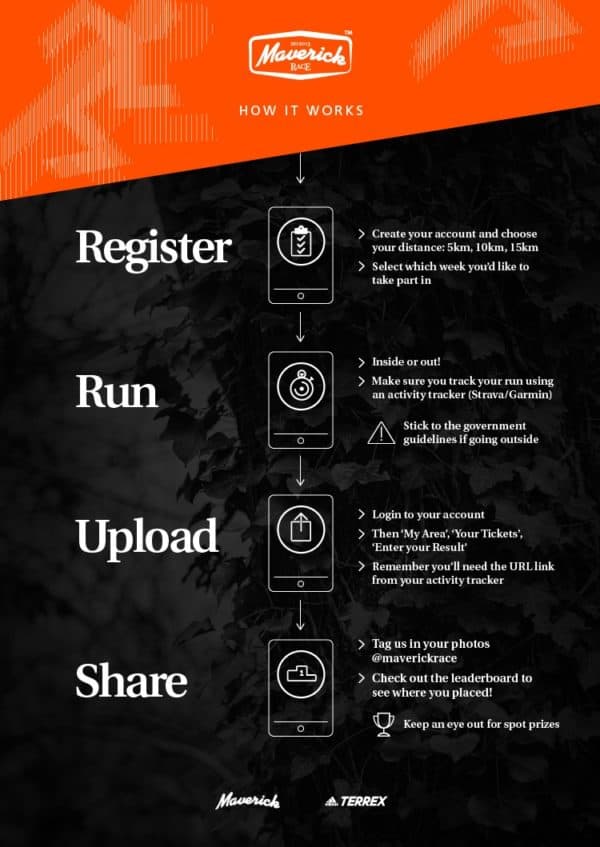 Results Base have undertaken to provide this service free of any charge to organisers during the current Coronavirus shutdown period as long as the event entry cost for the athlete is also free.
For more information please contact Sam Keating at Results Base on [email protected]