The hugely popular 2018 Superfeet Sandman Triathlon has SOLD OUT for the fifth consecutive year! The event, which has a capacity of more than 1100, filled its last available place on the start line on Friday – making it the most successful year to date.
The annual Sandman Triathlon, organised by North Wales events specialists Always Aim High Events, takes place on Saturday 22nd & Sunday 23rd September and brings more than 3,000 visitors to Anglesey with an expected economic benefit of over half a million pounds.
Race Director for Always Aim High Events, Tim Lloyd, said, "We are incredibly pleased to see this hugely popular event fill up yet again. We're really looking forward to seeing all of the competitors on the start line and can't wait to get going now. The event village has some fantastic stalls and vendors in too so if you're in the area we'd love to see you there cheering on these amazing athletes"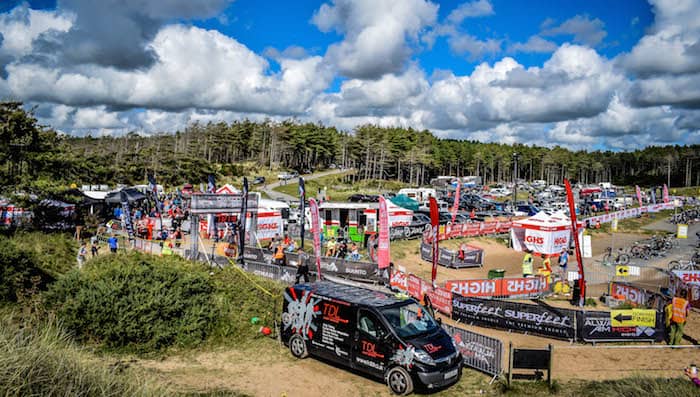 As ever, the Superfeet Sandman Triathlon weekend will be made up of the Sprint, Classic, the weekend-long Savage (a combination of the Sprint & Classic), and the Sandman Legend 72.4 mile distance race. Joining the triathlon races will be the Sandman Sprint Duathlon and the Sandman Junior Triathlon.
Competitors at the 2017 Sandman Triathlon called the race 'the perfect UK triathlon season closer' and 'possibly the most beautiful coastal triathlon in the country' with stunning views of Snowdonia, the Llyn Peninsula and the stunning shorelines of Anglesey around every corner, it's not hard to see why.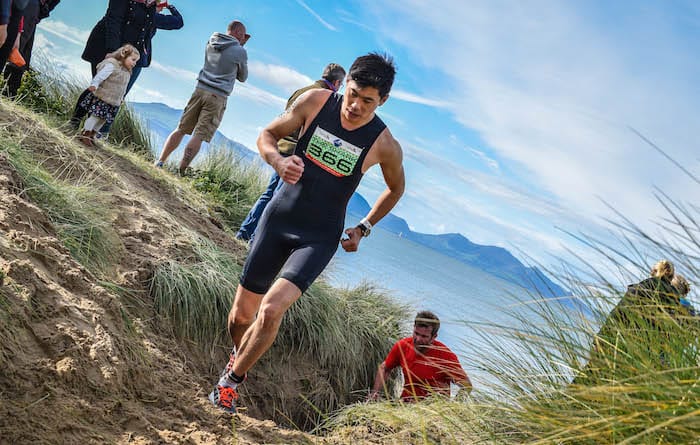 There will be road closures in and around Newborough during the event. The access road down to Newborough Forest car park will close at 08:00 on both Saturday and Sunday. If you wish to be off site before 11:15 on Saturday or 14:00 on Sunday you will need to park off site.
For the safety of our competitors, there will be traffic restrictions in place in the village of Newborough itself. Please take care when using these roads and we thank you for your continued support.
We are also excited to have the local Regional Representatives of Surfers Against Sewage present at the event. SAS is a community dedicated to the protection of oceans, waves, beaches and wildlife and their Reps will be discussing their work, raising awareness of the plastic pollution issue and running beach cleans each day.