PARALYMPIANS, MILITARY HEROES AND CELEBRITY TEAM CAPTAINS CELEBRATE 2,500 EVERYDAY SUPERHEROES AT THE SUPERHERO TRI
The Superhero Tri, powered by npower, saw 2,500 superheroes and sideskicks compete
Celebrity Team Captains included MBE and double Paralympic champion Jonnie Peacock, military Superhero David Wiseman, and Menna & Jen, the 'Golden Girls' of the 2018 Winter Paralympics
Channel 4's Clare Balding hosted the event which is dedicated to the UK's 13.3 million people with disabilities and long-term injuries
Over 2,500 Everyday Superheroes completed the Superhero Tri at the spectacular Dorney Lake alongside some of the nation's favourite sporting stars, TV personalities and military heroes including Jonnie Peacock, Billy Monger and David Wiseman.
Big, bold and gutsy, the Superhero Tri powered by npower, invites people with any kind of disability to go solo or unite with family and friends to take on unique challenges with as much or as little time and support as they need.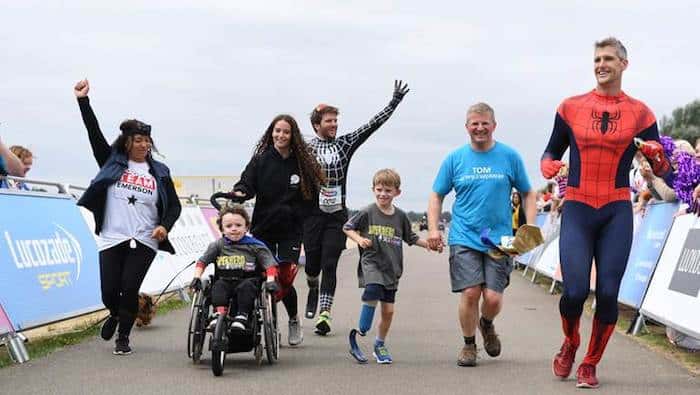 Presenting partner npower super-charged the series with their Team Captain Paralympic gold medallist Jonnie Peacock. Discussing his highlights on the day Jonnie said, "I've had an awesome day today. I was captain of team npower, my team did such a great job and they all had so much fun. It's great to finally put a spotlight on everyday people with disabilities."
Everyday Superhero Jess Barnes, part of Team Fiona Cranswick said "It's 10 times better than we were expecting. The atmosphere has been amazing. When you're in a race situation you're pushing as hard as you can and the crowd at the end really helps you through it. I would definitely come again. Even though I won this competition because of my lovely sidekick dog Xenna. It's been a pleasure and a real honour to be selected for the celebrity team. It's been a lovely atmosphere with people of all disabilities accepted and being encouraged to come along."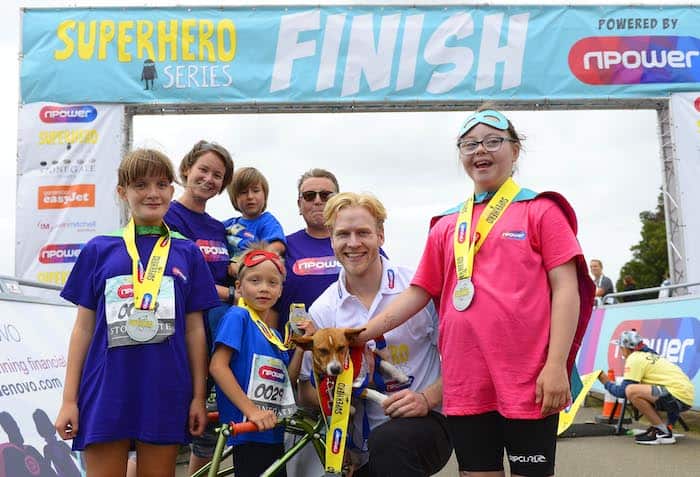 Paralympian and Superhero Series founder Sophia Warner said: "It's great to finally put a spotlight on everyday people with disabilities enjoying and competing in sport. The series has unleashed so many amazing Superheroes and today we witnessed their superpowers in action! Thanks to all the super partners and everyone else for making it a reality once again. Here's to the next one, Winter Wonderwheels!"
The Superhero Series is only possible through the support of its 2018 Super Partners: npower, easyJet, Irwin Mitchell, Stonegate Homes, Barclays, Quest 88, Blatchford, Physique, Maltesers, Endeavour Fund, PWC and RGK Wheelchairs.
Superheroes can sign up for the next event, Winter Wonderwheels on the 2nd December 2018, at superheroseries.co.uk or go to @superherotri on twitter for more information.