Swim Serpentine confirmed for Saturday 22nd September 2018
It was one of the best pieces of marketing I saw in 2017, and now plenty of triathletes that couldn't make it last year will have the chance to collect their London Classics (www.thelondonclassics.co.uk) medal, with the date confirmed for the 2018 edition of Swim Serpentine (www.swimserpentine.co.uk).
If you've previously run the London Marathon and completed the Prudential RideLondon-Surrey 100, complete the two-mile distance at Swim Serpentine and you'll be rewarded at the finish with possibly the biggest and heaviest medal out there. That was more than enough motivation for a huge volume of triathletes to descend upon Hyde Park last September – me included! If you are a 'medal magpie', read on…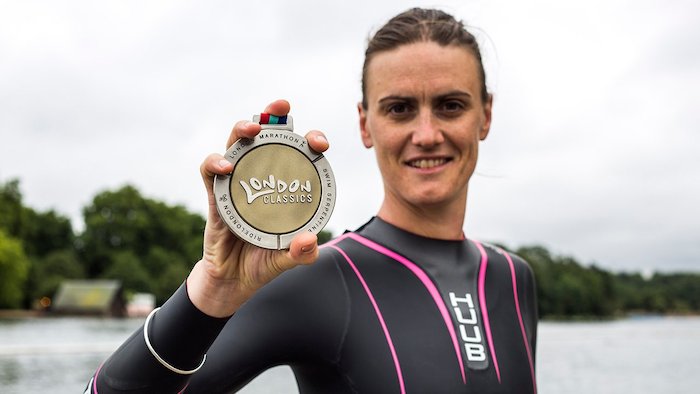 ---
Swim Serpentine, the open water swimming festival with events for all abilities, returns to Hyde Park on Saturday 22 September 2018.
This inspirational event, created and organised by London Marathon Events, will take place in and around the beautiful Serpentine Lake in Hyde Park, the venue for the open water swimming competition at the London 2012 Olympic Games.
The 2018 festival, the third to be staged, will include a range of distances for all levels of swimmers aged 12 and over, including ½ mile swims, one mile swims and the more challenging two mile swims.
Entries for the event will open on 22 March 2018 and swimmers will be able to choose the time of their swim during the entry process. Pre-registration is open now. Sign up HERE.
Hugh Brasher, Event Director, said: "We are delighted Swim Serpentine will be back in 2018 and we would like to thank The Royal Parks for making this possible.
"Make sure you put 22 September in your diary as this truly inspirational event is one for swimmers young and old and for open water veterans or first-timers. This will be the third Swim Serpentine and we believe the event has truly raised the bar for open water swimming events with thousands signing up for this unique opportunity to swim in the beautiful setting of the Serpentine.
"The ½ mile swim is a great introduction to open water swimming, I did it last year and now I plan to step up to swim one mile this year. It's a fantastic challenge to set yourself for 2018 and a great way to raise money for your favourite charity.
"Entries will open on Thursday 22 March and you'll be able to choose your start wave when you sign up."
All swimmers must either wear a wetsuit or use a tow-float. Both wetsuit and tow-float hire will be available beforehand and at the Serpentine on the day.
Swim Serpentine also offers the opportunity to complete the London Classics. London Marathon Events has brought together the best marathon in the world, the world's greatest cycling festival and Swim Serpentine to create one of the world's great sporting challenges.
The unique challenge requires participants to run the London Marathon (any year since 1981), cycle 100 miles in the Prudential RideLondon-Surrey 100 (any year since 2013) and swim two miles at Swim Serpentine.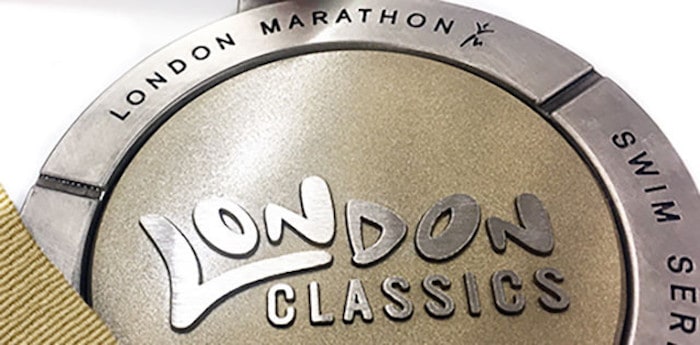 Everyone who completes this iconic trio of events receives a specially-designed London Classics medal engraved with the words: Et ego Londinium vici ("I too have conquered London") and will be listed in London Classics Hall of Fame.
Entries start at £25 for the ½ mile swim (minimum age 12 on the day), the one-mile mass participation swim is £39.00 for UK and overseas swimmers and the two-mile swim is £49.00 (minimum age for the one mile and two-mile events is 16 on the day). Register your interest at www.swimserpentine.co.uk/register-interest