€150,000 on offer at The Championship, Samorin, on 3rd June 2018
With the IRONMAN World Championships taking front and centre stage on the triathlon news front currently, it is worth remembering that there are other long distance races out there.
The Championship from Challenge Family was one of the best new events of the 2017 season, well received by both Pro and Age-Group athletes, and by the wider triathlon world thanks to the excellent live streaming of the event that was held in Samorin, Slovakia. Based at the remarkable x-bionic® sphere venue, the event really was something special.
We fully expect even more athletes to be targeting this in 2018 – and for the professionals, the good news is that the year one prize purse of €150,000 has been confirmed for year two.
Here is the full news release from Challenge Family.
---
CHALLENGEFAMILY confirms that it will honour a generous €150,000 prize purse, equally divided between male and female pros
CHALLENGEFAMILY is delighted to announce that, in addition to THECHAMPIONSHIP 2018 being held in the same spectacular venue x-bionic® sphere, it will offer a prize purse of €150,000.
The 2017 middle-distance championship race, in which athletes from 57 countries competed, offered equal prize money for male and female athletes:
1st place: €30,000 (male/female)
2nd place: €15,000 (male/female)
3rd place: €8,000 (male/female)
4th place: €6,500 (male/female)
5th place: €5,000 (male/female)
6th place: €3,500 (male/female)
7th place: €2,500 (male/female)
8th place: €2,000 (male/female)
9th place: €1,500 (male/female)
10th place: €1,000 (male/female)
CEO of CHALLENGEFAMILY Zibi Szlufcik said: "This year we achieved our goal in creating a championship middle-distance event that has changed the standard in triathlon. We welcomed the best line-up of professionals ever in the history of middle-distance racing with ITU champions, Super League Champions, Kona Champions, 70.3 Champions and Olympic Champions all competing. This, along with the excellent live-stream set the bar high for THECHAMPIONSHIP and made it a true contest of champions.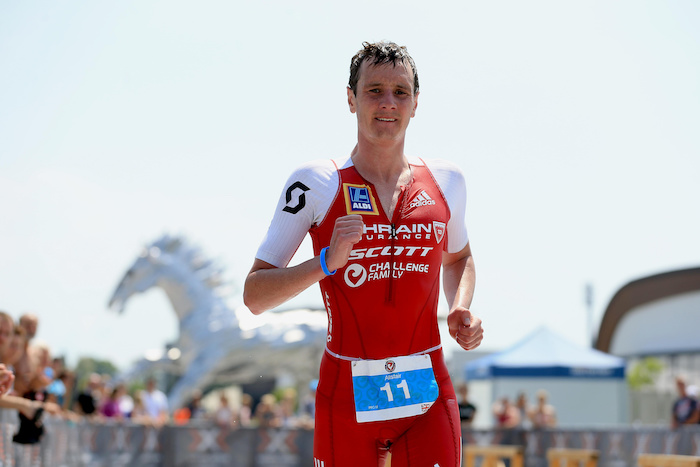 "Ensuring that our winners, male and female, received equal prize money while also ensuring that racing was fair for all – delivered by introducing a 20m no drafting rule – was absolutely paramount in order to achieve this."
Head of THECHAMPIONSHIP 2018 and CEO of x-bionic® sphere Richard Ungerhofer said: "It's a true championship event. From the venue down to the prize purse – not to mention the 20m no drafting rule – it's clear that CHALLENGEFAMILY really understands its athletes and has listened to their demand for a fair middle-distance championship event. x-bionic® sphere is therefore very proud to host the event for at least the next three years."
The prize purse in both the male and female pro categories will be divided up between the top ten athletes.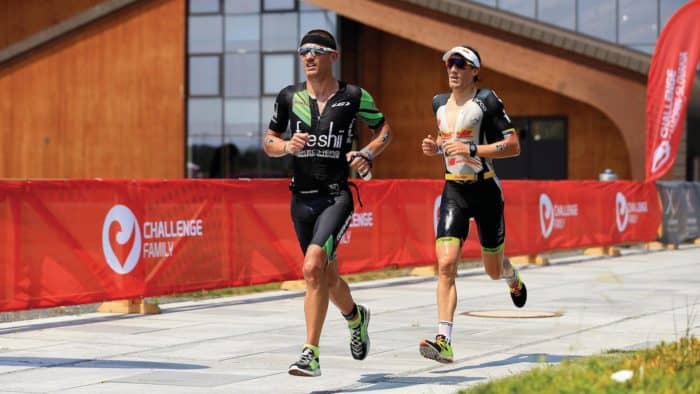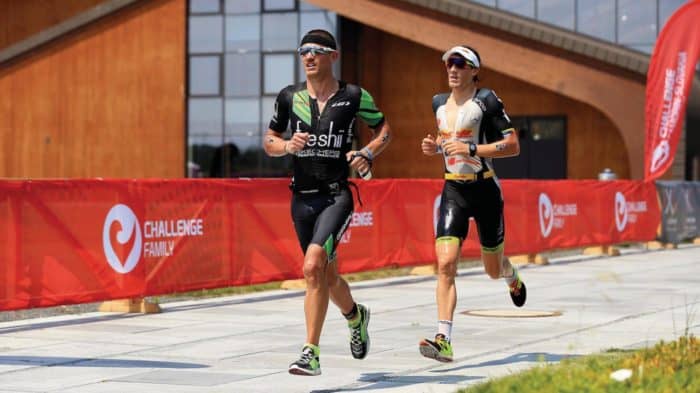 "Of course the prize purse is something to race for, but more than anything I really enjoyed the competition at this year's The Championship in Samorin," said this year's winner Lionel Sanders. "Knowing that you have won a completely fair championship race, through grit and determination, makes running through the tape first that much more special."
Lucy Charles, this year's female champion said: "Winning the inaugural The Championship was amazing. What I also think is incredible is that women in sport are now starting to get equal recognition and praise for their racing and results. Having an equal prize purse for male/female athletes is brilliant to see and I hope that this entices more pros to head over to Samorin for next year's event."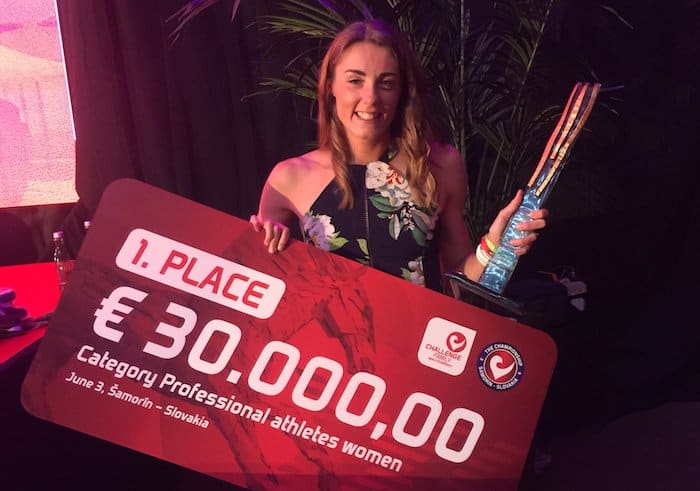 For more information and updates on the THECHAMPIONSHIP 2018, please visit: www.thechampionship.de
For more information on individual CHALLENGEFAMILY qualifier races and how to enter, please visit: http://www.challenge-family.com/category/races/