LIVE on Saturday 9th May 2020
Here are the details of a great initiative being held this coming Saturday, 9th May.
The TRIsolation Show LIVE is being hosted and facilitated by UK-based coaching company, Tri Training Harder; an innovative event to help you become a better athlete, educated, supported and entertained – all from the comfort of self-isolation. At the same time, raising funds for NHS Charities Together.
It's a great concept being pulled together by TTH Head Coach Philip Hatzis and his team, who have managed to organise a great line up of experts from the triathlon world. What's not to like?! Make sure you register on the link immediately below, and check out more of the details of what is planned.
What is the TRIsolation Show LIVE?
The TRIsolation Show LIVE is a one-day virtual event, hosted and facilitated by Tri Training Harder, and will be live-streamed on Saturday May 9th, 2020.
The event will take the form of an online conference, with a lineup of speakers including leading scientific experts within our field, top UK athletes and a host of other guests from the world of Triathlon.
Throughout the day, we have some great prizes to be won and all attendees will have the opportunity to join the conversation through our Q&A panels and polls.
In lieu of any charge to attend the show, we are inviting all attendees to make a donation to NHS Charities Together via the event Just Giving Page.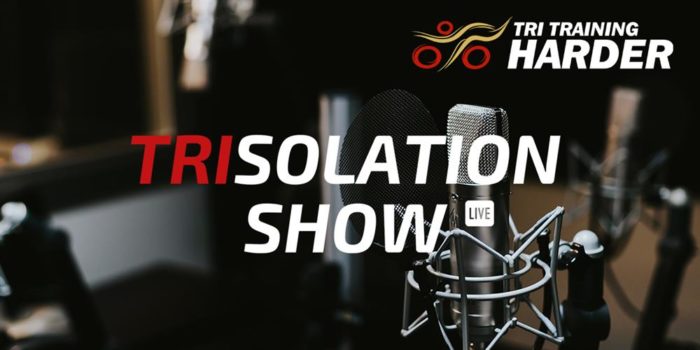 The TRIsolation Show aims to raise funds for our NHS and to provide support and self-development opportunities for athletes of all levels.
In times of cancelled races, limited club activity or outdoor training and with the 2020 season coming to an abrupt half before it had really started, Tri Training Harder felt the triathlon community needed to come together and find a positive amongst the challenging reality we now find ourselves living in.
Our aim with the event is that every attendee will finish the day a better athlete than when they started, while facilitating plenty of opportunities to raise money for our wonderful NHS.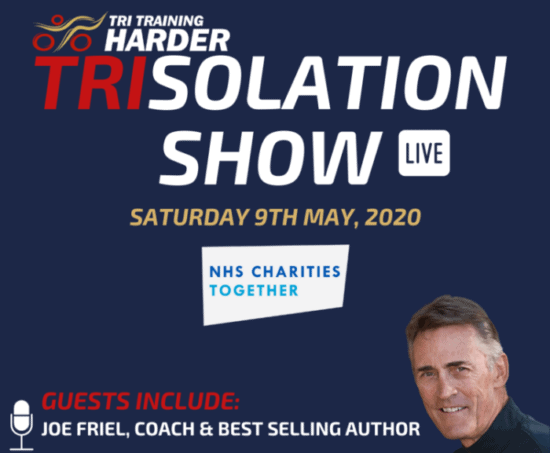 What will the event consist of?
We have an awesome lineup of speakers, from leading scientific experts within our field to some famous faces you'll recognise from podium shots (and yes – you'll have the opportunity to train alongside them in a mass Zwift ride at the end of the day!) as well as a host of other guests from the triathlon world.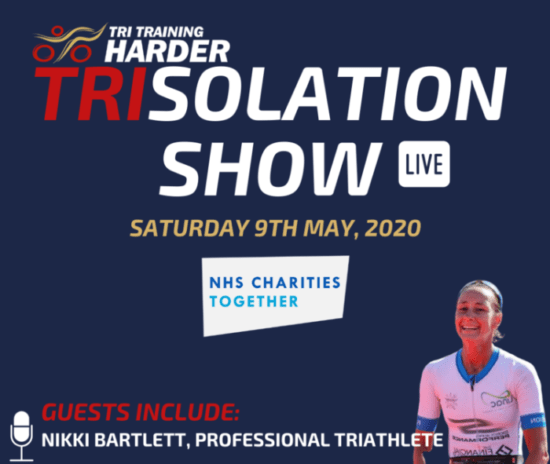 How can I get involved?
To register your attendance, register on the link below, and visit our Just Giving page to make your donation to NHS Charities Together.
We will be in touch shortly with further details including new speakers, guests and competitions as well as the link to watch the show on the 9th May.
Please share with your quran-team, iso-buddies and anyone else who you think might like to join us.
Stay safe and we look forward to seeing you at the TRIsolation Show LIVE.
If you are a brand or speaker that would like to take part in the TRIsolation event, we still have availability within the line-up and would love to hear from you! Drop us an email with more information and we'll get back to you.