Help support the 5K Your Way initiative through January
Lucy Gossage co-founded charity links with ERDINGER Alkoholfrei
£5 will barely get your a coffee and a pastry at your local cafe… and they are probably closed now anyway, courtesy of lockdown restrictions. How about putting that small amount of money to good use, and supporting the 5k Your Way initiative, helping support people living with and beyond cancer?
That's the aim – with the clever link of 'Dry January' – of an ERDINGER Alkoholfrei supported initiative during the new year, full details of which are provided below.
If you've enjoyed following and supporting the brilliant triathlon career of Lucy Gossage, how about continuing that support now, of a charity that she co-founded:
As a triathlete, I raced with passion and I promise you, my passion for this initiative is as great, if not bigger, than it was for triathlon. I believe in 5K Your Way, Move Against Cancer with all my heart.

I would be so grateful if those of you who have supported me as a triathlete would now support us at 5K Your Way, Move Against Cancer, by joining in with the Erdinger Alkoholfrei 5K Your Way challenge.

Lucy Gossage
---
Dry January is catalyst for charity support with ERDINGER Alkoholfrei-days
With millions expected to moderate their alcohol consumption during dry January, Bavarian non-alcoholic wheat beer ERDINGER Alkoholfrei is using the month as the catalyst to collaborate with 5k Your Way (5KYW), an initiative provided by MOVE Charity. Its aim is to help raise awareness and funds for the charity which supports people living with and beyond cancer through the power of movement.
ERDINGER Alkoholfrei-days will encourage people to go a step further than giving up alcohol this Dry January and reflect on their overall health and wellbeing, building on the brands' close association with promoting an active lifestyle alongside responsible drinking. By completing a 5k walk, jog or run on one or more of the five Fridays in January, and donating to the charity, participants can improve their own health and support the work of 5KYW.
Registrations are now open for anyone wanting to take part in ERDINGER Alkoholfrei-days in January at https://www.resultsbase.net/event/5601.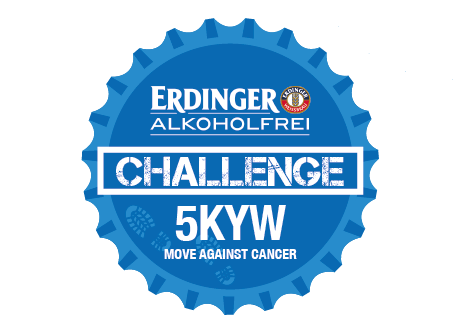 Peter Gowans, UK Coordinator for ERDINGER Alkoholfrei explained "5k Your Way, Move Against Cancer is a fantastic community-based initiative that was co-founded by Gemma Hillier-Moses and Lucy Gossage. For many years, Lucy was a professional triathlete in Team ERDINGER Alkoholfrei and now works with cancer patients as an Oncologist, so is knowledgeable about the positive impact that keeping active can have. As parkruns are cancelled indefinitely, their regular supportive meet ups have been on hold so we wanted to channel some positive energy, and funds, into their work as lockdown has shown us just how important exercise is to both physical and mental health.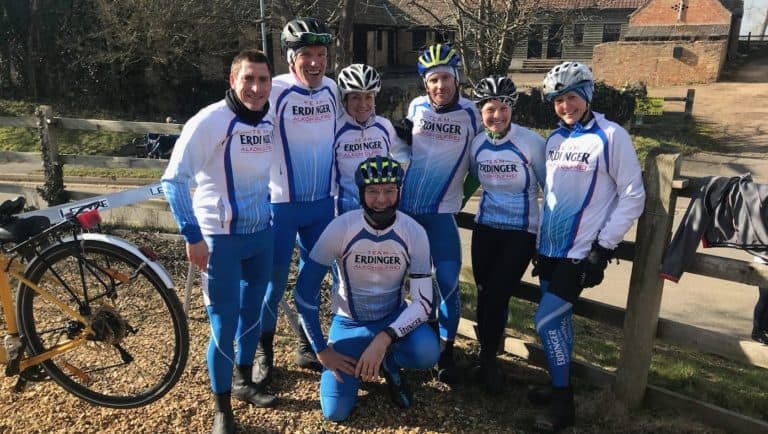 "We know the importance of supporting an active lifestyle with a good diet and, with its isotonic properties, ERDINGER Alkoholfrei provides the body directly with valuable nutrients" continued Gowans. "It also contains the essential vitamins folic acid (B9) and B12 which can help reduce fatigue and tiredness. The positive effects of polyphenols contained in ERDINGER Alkoholfrei were examined by the Technical University of Munich in the world's largest marathon study "Be-MaGIC" and proven to stimulate the immune system."
In normal circumstances, 5KYW encourages those living with, and beyond, cancer, their families, friends and those working in cancer services to walk, jog, run, cheer or volunteer at a local parkrun event on the last Saturday of each month.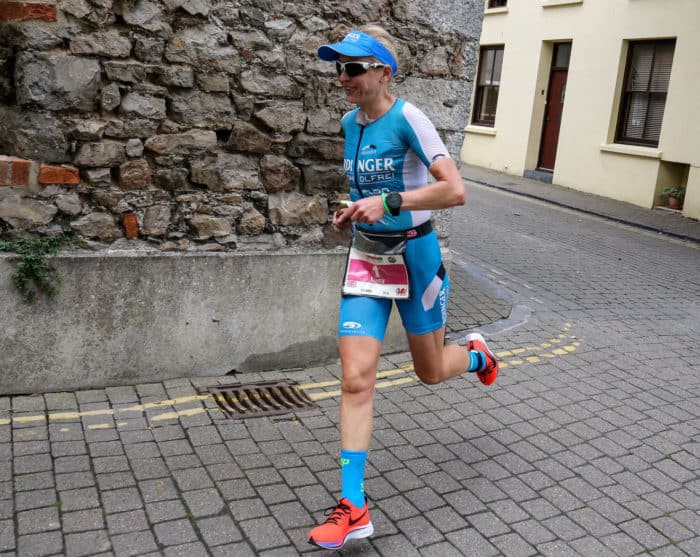 "So many people have felt the benefit of taking more regular exercise during lockdown" said the charity's co-founder, Lucy Gossage "but we have been unable to organise our routine monthly group meet-ups that are combined with parkruns and have been offering alternative assistance instead. We remain passionate about supporting people living with and beyond cancer through the power of movement and are thrilled that ERDINGER Alkoholfrei is running this promotion to help us continue our work by encouraging some kind of activity, epitomised by the ambition to reach 5k. We hope that people who take stock of their health and drinking habits during Dry January will get involved by taking part in some activity on one or more ERDINGER Alkoholfrei-days that month – whether that be running, jogging or walking a 5k or completing it in whatever way they feel they can safely manage."
With regular events unable to take place, a Lockdown Resources area was established on the 5KYW website which includes live Q&A's, blogs from the community, cancer and exercise experts and virtual Move Your Way sessions on the last Saturday of the month. With the help of their brilliant volunteers, the charity also accumulated enough community walk/jog/run miles to make it 'Around the World in 80 days'.
"The COVID pandemic has made life for people living with and after cancer even more challenging and isolating than normal, with fewer opportunities to exercise and withdrawal of many of the normal cancer support networks" added Lucy Gossage. "As soon as things return to a relative normality and it is safe to do so, we will be ready to re-launch our established groups and launch a network of new ones to provide immediate support and encourage as many people as possible to get active and stay active in a positive environment despite a cancer diagnosis."
Anyone who wants to start off the New Year with a positive resolution can join in with ERDINGER Alkoholfrei-days, the first being Friday 1st January 2021, by registering at https://www.resultsbase.net/event/5601.
Participants can complete their activity at any point in the week and for as many weeks as they like and either upload a Garmin tracker, or enter details manually to record them. Entry is by donation to 5k Your Way Move Against Cancer of £5 for each week of participation and photos or stories submitted from activity will be welcome. Anyone completing all five ERDINGER Alkoholfrei-days will receive a medal marking their achievements.