Sponge Marketing ran two competitions to promote inaugural Barbados Cycling Festival on 5 – 10 September
Two winners drawn out from hundreds of entries
Sponge Marketing is thrilled to announce the winners of two competitions held to promote the inaugural Barbados Cycling Festival (September 5 – 10). The prizes, including a free cycling holiday to the festival and Cycleguard insurance, have been awarded to David Shilland and Laura Winter.
The first competition was held on the 6th June at Regent's Park, London, where members of various cycling communities gathered early in the Inner Circle Café for a complimentary breakfast and their chance to enter the prize giveaway.
The raffle was drawn by UK director of the BTMI, Cheryl Carter. She said: "I'm delighted to see the amount of excitement and positive feedback that the Cycling Festival has received, and can't wait to see the event in action this September".
The winner was local cyclist David Shilland, who in his spare time at weekends teaches a 65-year-old gentleman how to cycle.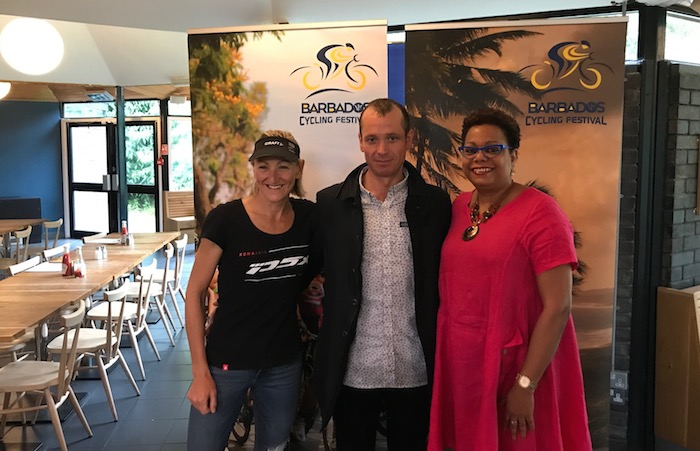 Cycle enthusiasts nationwide then took to Twitter to take part in the subsequent competition for the Barbados Cycling Festival draw. This entailed retweeting a competition post from Sponge Marketing's Twitter account, and received hundreds of entries. The winner was drawn at random a week later, and endurance cyclist, Laura, walked away with the grand prize.