Endurance cyclist Chris Hall to raffle one-off custom Cervélo for The Pace Centre and Movember
Chris Hall, endurance cyclist and graphic designer created the design in collaboration with Cervélo and Gun Control Custom Paint.
A special, one-off Cervélo S3 designed by the endurance cyclist Chris Hall is to be raffled off for charity throughout December in aid of The Pace Centre and Movember.
Having just ridden 107 miles everyday during the 107th Edition of the Tour De France, Chris is hoping to top up the £12,455.00 already raised during his epic 20 day ride, by giving away the custom Cervélo he designed and painted himself just days after his ride finished.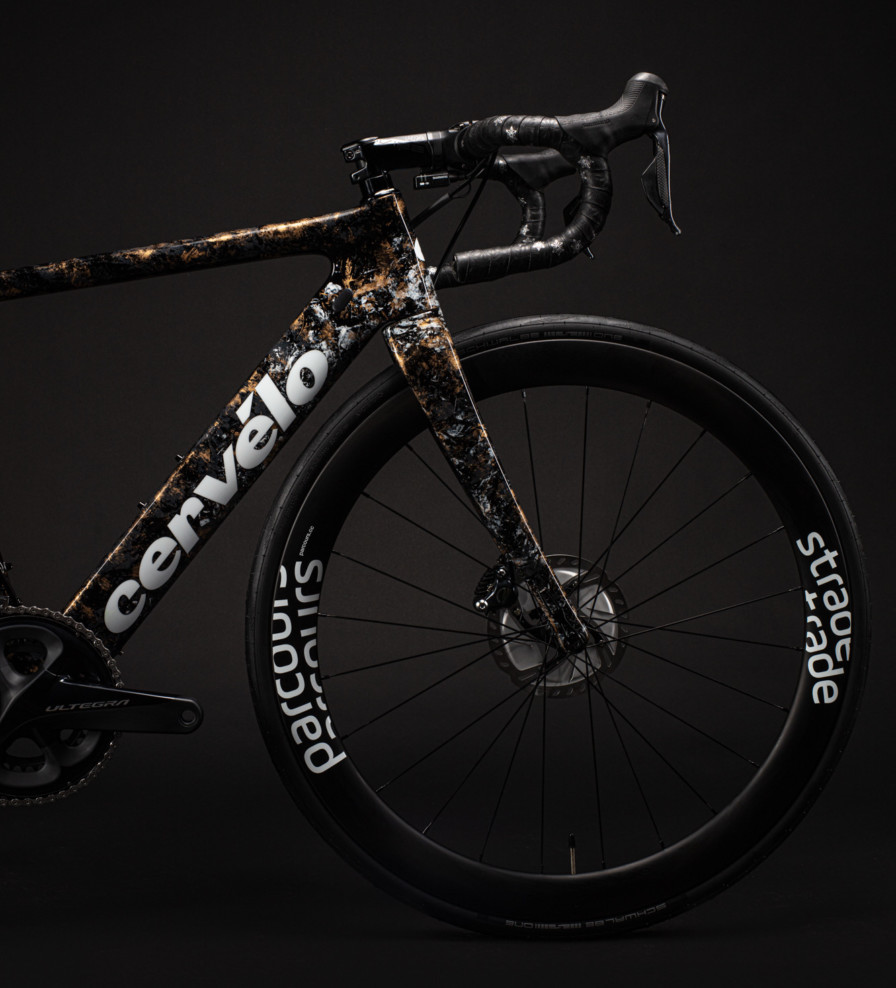 No stranger to ultra-endurance challenges, Chris is a seasoned racer who regularly competes in the National 24hour Time Trial competitions, and in 2017 Chris rode 107km every day for 107 days raising money for The Pace Centre. To celebrate the raffle, Chris intends to complete a 'Trenching' Challenge, descending 91 laps of Box Hill, all before the giveaway closes on Christmas Eve. By buying a ticket in support of his efforts, you can be in with a chance of winning the stunning one-off bike.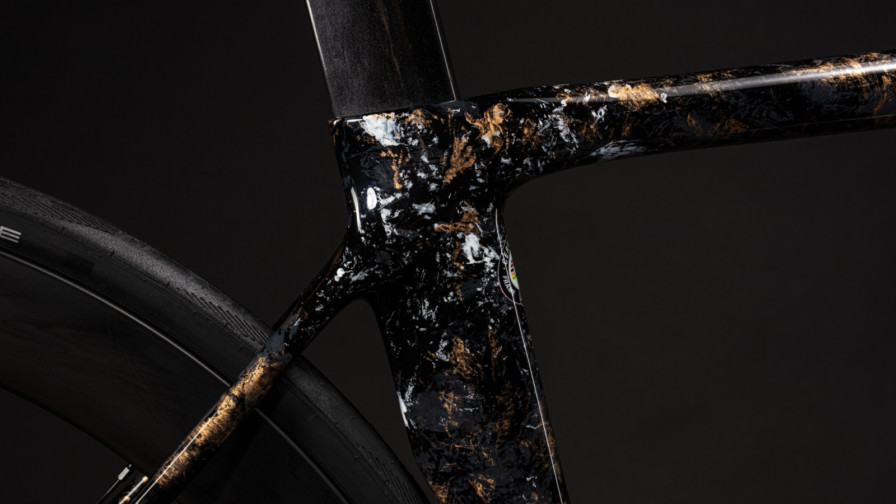 Trenching – like an everesting challenge – takes it's name from the Mariana Trench, which is 11,034 meters deep. Chris will descend the same amount of metres in 91 back-to-back laps of the iconic Box Hill.
The bike itself is a custom painted Cervélo S3 carbon frame has been lovingly painted by hand by Chris himself, then prepared and finished professionally by Gun Control Custom Paint.
Chris experimented with a mix of different techniques, before applying the freehand design to the frame, creating a marbled effect with a mix of metallic greys, whites and golds.
Having already raised £12,455.00 on his recent adventure, Chris hopes the breathtaking, one-off bike will double his target, in the run up to Christmas. With all proceeds being split between The Pace Centre, a charity Chris has supported since 2016 and Men's Health Charity, Movember.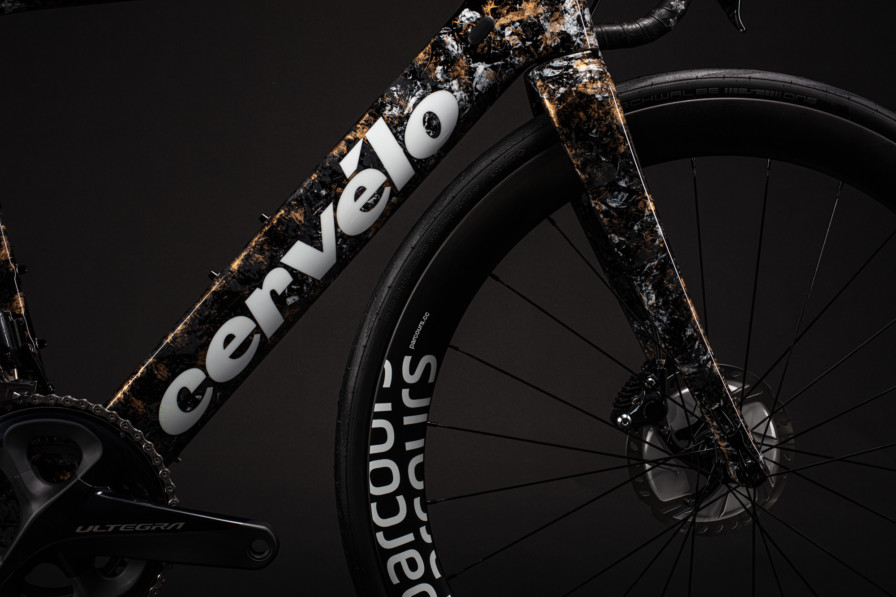 The Cervélo S3 (size 51) has been built up with a Shimano Ultegra Di2 groupset and comes equipped with a set of Parcours carbon rims* with Schwalbe One tyres.
How to enter the raffle? (Head to https://www.chrishallrides.com/107bike-raffle)
In Chris' own words: 'It's actually very simple. A £10 donation on the donation page gives you ONE entry into the raffle. This £10 donation is split in half between The Pace Centre and Movember so you are supporting two incredible causes with your donation. You can enter as many times as you like. There is no limit to the amount of entries you can put in.
When you add your donation, please make sure you add your contact details so that I can contact you if you win!
Entries close on Christmas Eve at 10:00 GMT and the winner will be selected at random and will be announced on Christmas Day! I will share a video of the draw through my social media accounts. If you are the winner, please reach out to me (@Chrishallrides or @ZeroLemon) or I will drop you a message via the contact details provided.
We will then either arrange collection or postage of the bike.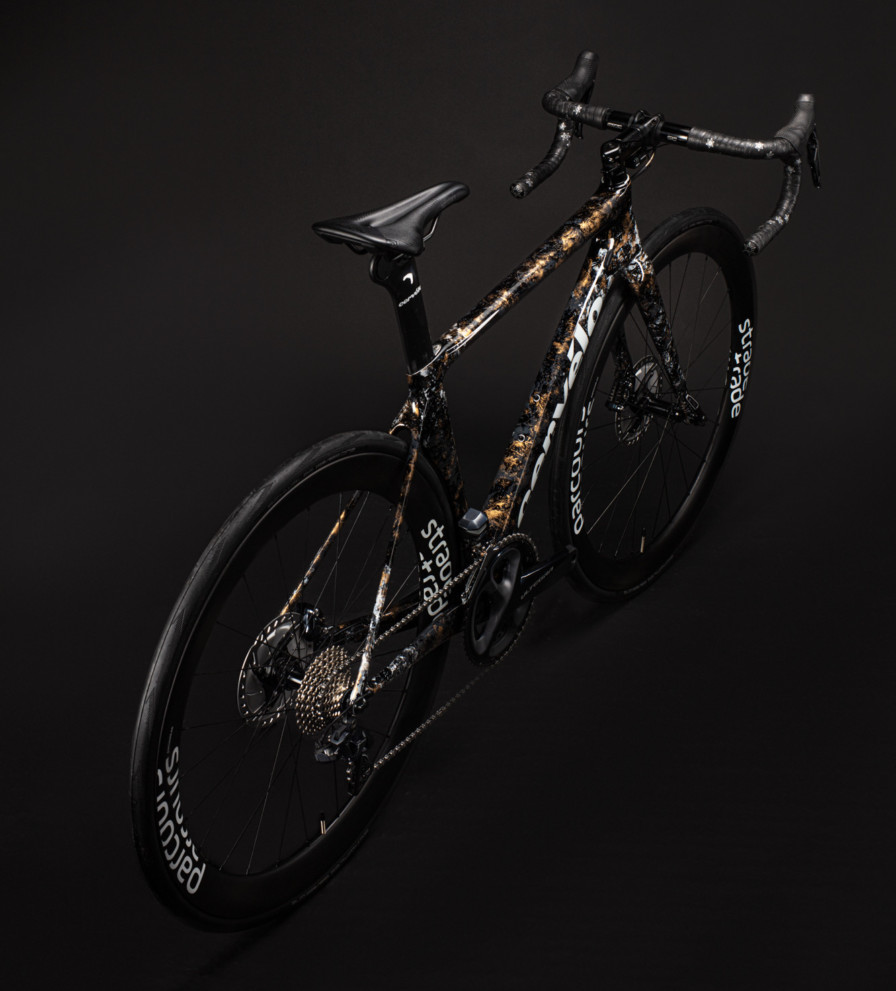 The raffle is open worldwide and the bike will be shipped to whoever the winner is. If they would like to collect the bike in person, Chris will also meet them at Gun Control Custom Paint where the bike is currently on display.
Chris said 'A massive thank you to Cervélo for providing the frame set and Parcours for providing the wheels. Also a massive thank you to Gun Control Custom Paint, who helped to prepare and finish the frame, for all their advice and trusting in me to produce something pretty special. Both The Pace Centre and Movember do incredible work in helping transform and change people's lives for the better and hopefully this bike will also help them to continue to do the incredible work they do but also help inspire someone to head out and take on their own challenges and adventures on it.'
*Parcours wheels in photograph are for illustration purposes. The bike will be equipped with a set of Parcours Grimpeur Disc wheels.
About The Pace Centre
The Pace Centre is a school dedicated to transforming the lives of children up to the age of 18 with motor disorders such as cerebral palsy. Completely self-funded, it's founded on the firm belief that every child has the ability to learn and make progress, whatever physical or sensory challenges they face.
About Movember
Movember are the leading charity changing the face of men!s health. They host an annual event involving the growing of moustaches during the month of November to raise awareness of men's health issues, such as prostate cancer, testicular cancer, and men's suicide.