Helle Frederiksen to ride Trek and Bontrager towards first Kona attempt
As the New Year just gets under way, Danish professional triathlete Helle Frederiksen enters the 2018 season with new focuses and a new partnership with bicycle industry leaders, Trek Bicycle Corporation.
Standing as an IRONMAN rookie, having recently completed her IRONMAN debut in Arizona, with a second-place finish and a new Danish record of 8:55:35, Helle Frederiksen now turns her career focus towards full-distance IRONMAN. In doing so, Frederiksen will receive the full backing of Trek and Bontrager as the Danish Olympian makes her first attempt at Kona in 2018.
"I'm over the moon to be given the trust and backing of Trek. My entire career has been built with focus on high-performance and no compromises. This aligns well with Trek. Their bikes and wheels, along with performance expertise, will ensure I have every advantage on the bike when racing."
As an accomplished ITU athlete and London 2012 Olympian, Helle Frederiksen has been widely tipped for success at IRONMAN. Frederiksen says "Full-distance IRONMAN was only going to happen when I felt I was ready. Now with 8 x IRONMAN 70.3 victories and major accomplishments over the Olympic and half-distance, I feel I'm physically and mentally ready for the challenge of IRONMAN. It is a massive commitment. To perform at the highest level takes a big effort and a lot of logistics, to now have Trek on board as both equipment and performance specialists it is a big asset to me and very reassuring."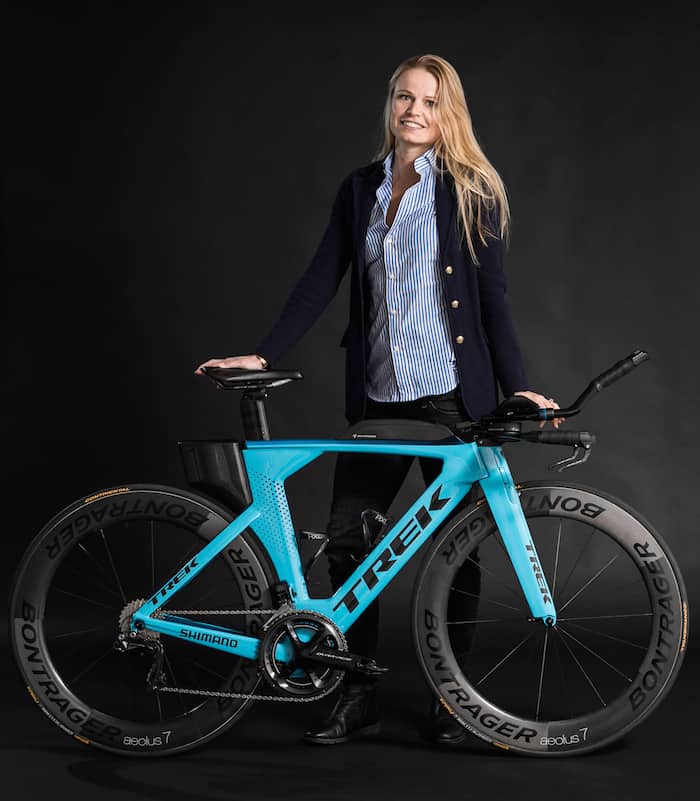 Sports Marketing Director at Trek, Tim Vanderjeugd spoke of his confidence in Helle and her joining Trek, "I am thrilled to welcome Helle into the extended Trek family. Helle is one of the hardest working athletes in the sport and combines professionalism with a lot of charisma. At the Trek's race shop we take pleasure in providing best in class support for each of our athletes so they focus on their performance. I can't wait to see Helle unlock her potential for IRONMAN and I'm excited for what 2018 will bring for her."
Helle Frederiksen will be racing on full custom Project One bikes in 2018. Trek's Project One program allows customers to design every detail of their dream bike. Like all Project One builds, Trek have enabled Helle to control the entire design process, providing her with a dream bike to start the 2018 season. Frederiksen will also be on board Bontrager wheels, saddles, helmets and cycling shoes.