British Triathlon announce four-year partnership with KitBrix
The partnership will see KitBrix become British Triathlon's Official Luggage and Transition Supplier, set to support athletes leading up to and beyond the Tokyo 2020 Olympic Games.
New to the market place in 2014, and BikeBiz award winners in 2017 (Product Innovation by a Newcomer), KitBrix, have developed a unique offering to support triathletes in their training regime and on race day. The modular concept of the bags is now becoming widely used by triathletes and teams to support their complex logistical needs with an emphasis on saving athletes time, energy and stress in order to focus this energy fully on race day.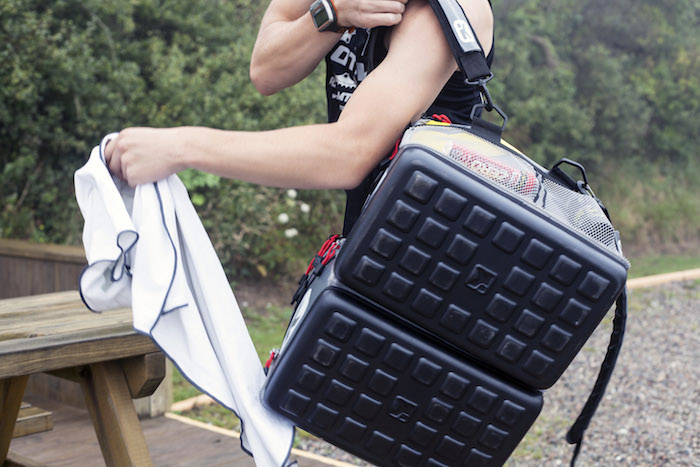 Much of the KitBrix inspiration is taken from military kit design principles – hard wearing, practical and built to last, with the emphasis on spending less time searching for kit & equipment and more time doing the sport you love. To view the entire KitBrix product range, please visit here.
Jack Buckner, CEO British Triathlon, said: "After a hugely successful 2016, we are thrilled to begin a new triathlon season with the fantastic support of KitBrix.
"The product range they offer for both training and race-day scenarios will be of great benefit to the triathlon community and we greatly look forward to working alongside them over the coming Olympic and Paralympic cycle."
Founder of KitBrix, Robert Aldous said: "Triathletes understand that being organised while training and on race day is paramount to their preparation needs and overall performance in competition. KitBrix is a simple, effective and hardwearing product that is compartmentalising people's kit and equipment, allowing them to be ready for all scenarios – a change of program, training camp and for differing transition requirements.
"We are extremely excited to be working with British Triathlon and understanding how to best support athletes, clubs and the triathlon community. It has been a pleasure working with the team so far and I look forward to developing an innovative and progressive relationship over the next 4 years."
British Triathlon Home Nation members will have access to exclusive discounts and offers with KitBrix online products as part of the partnership over the four-year duration. To find out more, please visit here.