Interesting news today from Super League Triathlon (www.superleaguetriathlon.com). Best known for its made for TV super-sprint style racing, the brand has announced the acquisition of the the Malibu Triathlon (www.malibutri.com) in California.
This appears to signal two new different directions for SLT. As well as providing an entry point into the U.S. market (something that has not always been the easiest, as brand such as Challenge, HITS, TriStar and Rev3 have shown in the past), it also represents a new, perhaps additional, direction to their previous event strategy.
To date, Super League has been developed from the ground up with brand new events in new locations (e.g. Jersey, Malta, Mallorca, Singapore), where the Pro race has been the driver, aiming to build an age-group participation around that.
Here, the Malibu Triathlon already has a very significant participation element (a quick glance at the 2019 results suggesting more than 2,500 finishers), while the celebrity element of the event, would seem a natural fit for a Super League Pro race to be added, alongside the SLT corporate hospitality.
Super League have shown themselves to be adaptable despite the difficulties of events going on around them – the Rotterdam Arena Games for example – and the current events market in a COVID world, may well have presented an opportunity at the right time and price to mitigate the risks of entry into a new territory.
With a "wider strategy to add more major cities and regions to our portfolio", it's unlikely to be the last.
A PTO connection? Joining the dots…
Of interest / coincidence / other (?!), the previous owner of the Malibu Triathlon was Motiv, who until taking up his CEO role with the Professional Triathletes Organisation in November 2019, the President and CEO of which was Sam Renouf. The Malibu Triathlon added a Long Course (Half) distance event for the first time in 2019.
With a year out due to COVID, a new acquisition and a new brand to bring to a new continent, what chance a PTO / Super League Triathlon collaboration to create a weekend of top tier racing across two different formats?
Given the flexibility the PTO has shown in recent months supporting 'independent' events, that looks like a natural fit for both in my eyes.
---
SUPER LEAGUE TRIATHLON MOVES INTO USA BY
ACQUIRING MALIBU TRIATHLON
Triathlon's most exciting brand enters US market with one of the world's most iconic short course races
Super League Triathlon (SLT) is set to establish itself in the USA with the acquisition of the Malibu Triathlon.
The prestigious event has welcomed world class athletes as well as Hollywood stars such as Matthew McConaughey and Zac Efron during its long and illustrious history and secures Super League Triathlon a significant entry into the US market.

Malibu Triathlon will remain under its own branding and will also continue to support Children's Hospital Los Angeles (CHLA), having raised more than $15m for the cause. Further announcements on Super League's exciting plans for the event will be announced in early 2021.
Super League Triathlon CEO and co-founder, Michael D'hulst, said: "We handpicked the Malibu Triathlon for this investment due its incredible history in sprint and Olympic distance racing and its incredible potential for Super League Triathlon.
"Acquiring the Malibu Triathlon is a perfect opportunity for Super League to move into the USA and build our presence in a region that already has a strong affinity with our exciting and dynamic racing and the content that we offer. It also aligns with our wider strategy to add more major cities and regions to our portfolio.
"We would like to thank Michael Epstein and his team who have worked so hard down the years to build and enhance the event, as well as previous owners Motiv.
"The prospect of Super League being involved with such an iconic race is very exciting."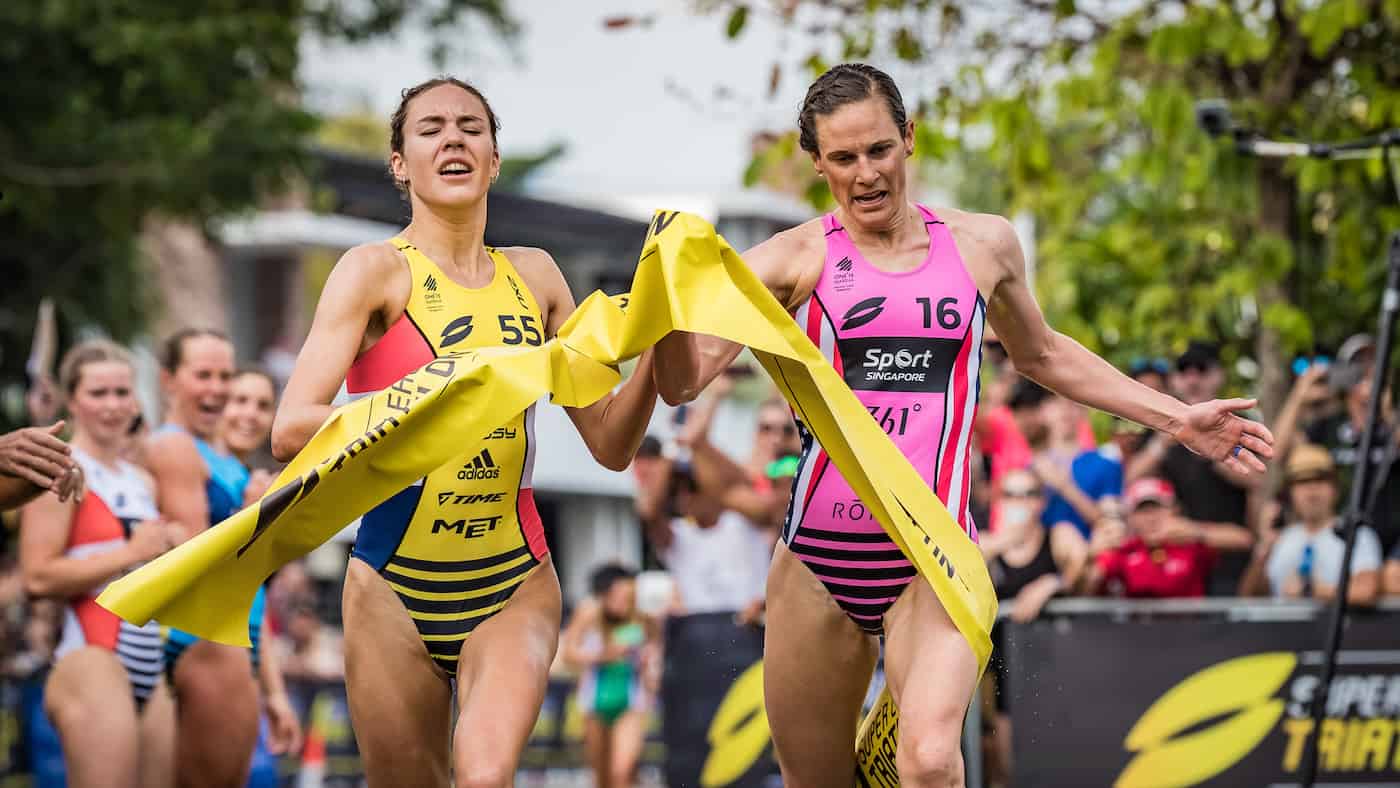 The Malibu Triathlon was first held in 1986 and retains a special place in the sport's history.
The event starts and finishes on the sands of Zuma Beach and takes in the incredible ocean views of the Pacific Coast Highway.
This year's event was replaced by the Virtual Triathlon and Duathlon Presented By Bank Of America. More than 700 participants from around the world took part raising $200,000 for Pediatric Cancer Research at CHLA.
Malibu Triathlon is a favourite of the film and entertainment industry with the likes of Tom Cruise, James Marsden and Jennifer Lopez having taken part.