Team Oxygenaddict athletes raise over £13,000 for MIND in charity Alpe Du Zwift challenge
Over 100 members of Team Oxygenaddict took part in a charity challenge to help raise money for mental health charity MIND. The challenge was simple – as a team, climb the Alpe Du Zwift as many times a possible over during the weekend of 6th-7th February. Alpe Du Zwift is virtual cycling climb that accurately replicates the 21 hairpins and 1000m+ of climbing of the famous Alpe d'Huez in the French Alps, taking anywhere from 50 – 100 minutes to climb.
The challenge had been put in place to show support, and raise funds, for the frontline key workers who go in to work each day under incredibly difficult circumstances.
"We wanted to raise money for an NHS charity to show support for several of our team members, who work long shifts in hospitals, ICU wards, GP surgeries, and the emergency services," said head coach, Rob Wilby. "We asked them who we should raise money for, and they chose MIND. They are a fantastic and relevant cause for both healthcare workers, and the general public – especially with mental health support becoming increasingly important during and after the Coronavirus pandemic."
According to MIND, 60% of adults and 68% of young people have said their mental health has got worse during the Coronavirus pandemic. From MIND's "The Mental Health Emergency" study:
"The coronavirus (Covid-19) pandemic will leave a deep and lasting scar on the mental health of millions in this country. The devastating loss of life, the impact of lockdown and loneliness, and the inevitable recession that lies ahead will affect all of us. Prioritising mental health has never been more critical than it is now. New mental health problems have developed as a result of the pandemic, and existing mental health problems have gotten worse."
With several members of the team setting their sights on a 'virtual everest' over the weekend – climbing 8849m in one ride – the team set their fundraising goal of £8849.
By the end of the weekend, the stats looked like this:
101 Team Oxygenaddict athletes took part
345 individual climbs up the Alpe Du Zwift
365,000m climbed, or 41 times up Everest
12 Team members climbed more than the height of Everest (8849m), 8 of those within 24 hours!
1 Team member climbed the Alpe once every 4 hours for 48 hours!
"There was an incredible team spirit over the weekend, with several team members, who were already tired from multiple climbs the day before, getting back on their bikes on the Sunday as well to support their friends with another summit. We had athletes talking to each other over group video calls during the ride, and the support they showed for each other was incredible," said Wilby.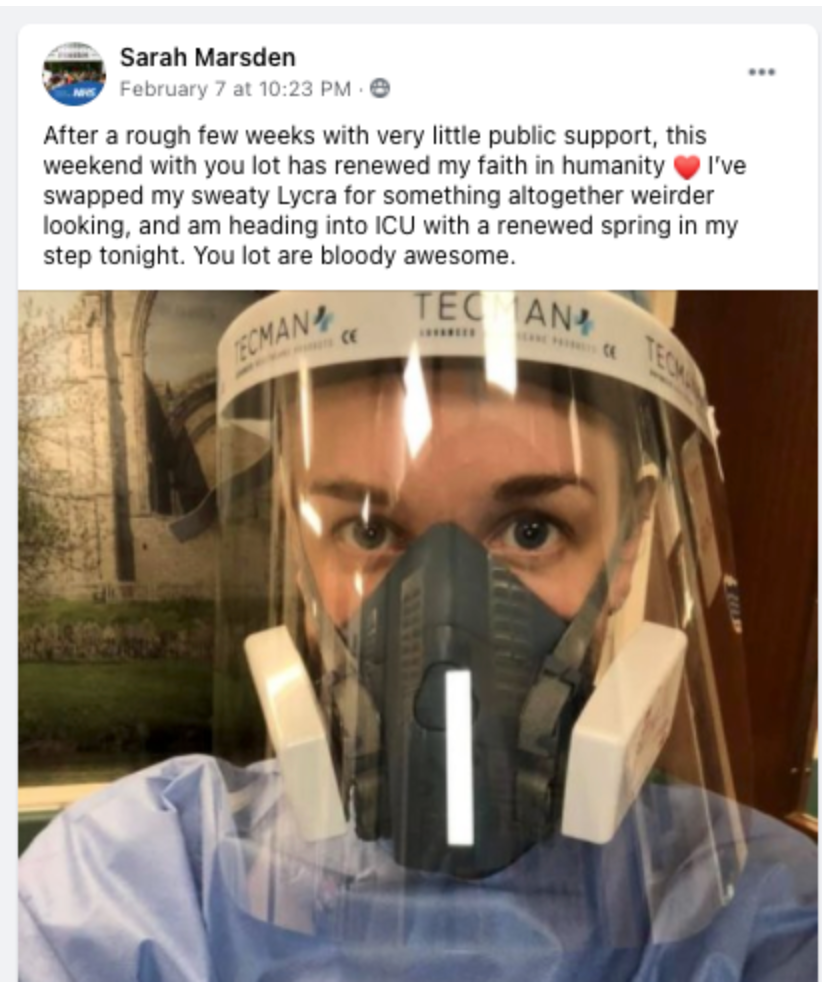 "One athlete who really sums up the efforts made is team member Sarah Marsden. She completed 3 ascents of the Alpe on Saturday, before putting on her PPE and heading off to do a 12 hour shift in ICU treating COVID patients on Sunday night. That really summed the spirit of what the event was all about. "
Anyone inspired to donate for MIND can do so at this link: https://www.justgiving.com/fundraising/team-oxygenaddict