Zone3, Europe's fastest growing Triathlon brand, partner with Ironman World Record holder Tim Don for his 2018 comeback season.
Tim missed the Ironman World Championships 2017 after fracturing his C2 vertebrae in a crash in the week of the race.
Zone3, Britain's leading triathlon and swimming brand, is pleased to announce the beginning of a long-term partnership with British triathlon legend, Tim Don.
A household name in both UK and worldwide triathlon circles, Tim has a career spanning over two decades, racing across both the ITU scene and long-distance events at the highest level. Career highlights include being a 3x Olympian and 4x ITU World Champion, as well as the accolade of holding the current IRONMAN World Record (in a time of 7:40:23), which he won at the South American Championship, May 2017.
At the IRONMAN World Championship in 2017, Tim was a favourite for podium contention, before a horrible collision with a car during race week led to a fractured C2 vertebrae.
With all eyes set on his comeback season at Kona 2018, Tim will race in Zone3's high performance wetsuits and swimwear. From being in a "Halo" neck brace through his first swim using a snorkel and on to front pack swims in IRONMAN races worldwide, Zone3 will support Tim every step of the way. Zone3 swim accessories will play a large part in Tim's return to form.
Sam Begg, Sponsorship and Partnership Manager at Zone3 said: "We are delighted to be working with one of the biggest names in triathlon and hope to be able to help assist Tim back to full strength quickly, in any way we can. Not only is Tim a tremendous athlete, but his positivity and resilience are something that must be admired. Having 'The Don' as part of our athlete team for the future will undoubtedly help us with the development of future products. We're excited to be able to share Tim's comeback through regular updates at www.zone3.com/blog"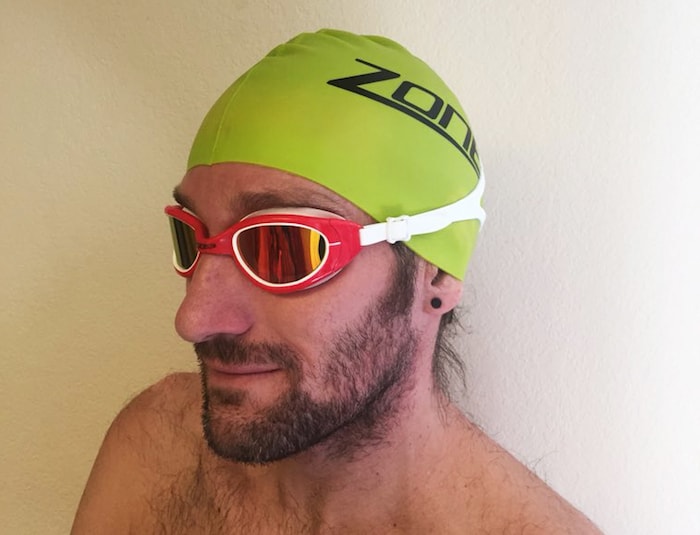 On the new partnership, Tim said "I am very excited to be partnering with such a fresh, innovative brand. Watching Zone3 grow from small roots in Loughborough UK to becoming one of the leading wetsuit and swim skin brands in the global marketplace today has been cool. To be a part of the team with other amazing athletes and working as an integral part of their development team is great. They say you can't win a triathlon in the swim, but you can certainly lose one – so having Zone3 on my back, it's a done deal. Bring on the 2018 season! #iRaceZone3"
For more information, please visit www.Zone3.com