TIME TO GEAR UP – ZWIFT LAUNCHES ECOMMERCE STORE ACROSS EUROPE
30-day free home trial available on all Smart Trainers plus Zwift Fan Merchandise now available to purchase throughout Europe
Zwift, the global online training platform for cyclists, runners and triathletes, has officially opened trading to European customers via its online store zwift.com/shop, including a 30-day free home trial on smart trainers.
Launching in time for the gifting and resolution season, the Zwift Store is set to be the one stop shop for all things Zwift. The site offers the very best 'Zwift Certified' trainers on the market from brands including Tacx, Wahoo, Cycleops and Elite. All trainers are offered with buy now and pay in 30 days with Klarna. When buying a trainer on Zwift.com, you will get a 30-day membership to Zwift, 30-day return window for trainers from the time of receiving including free shipping and free returns.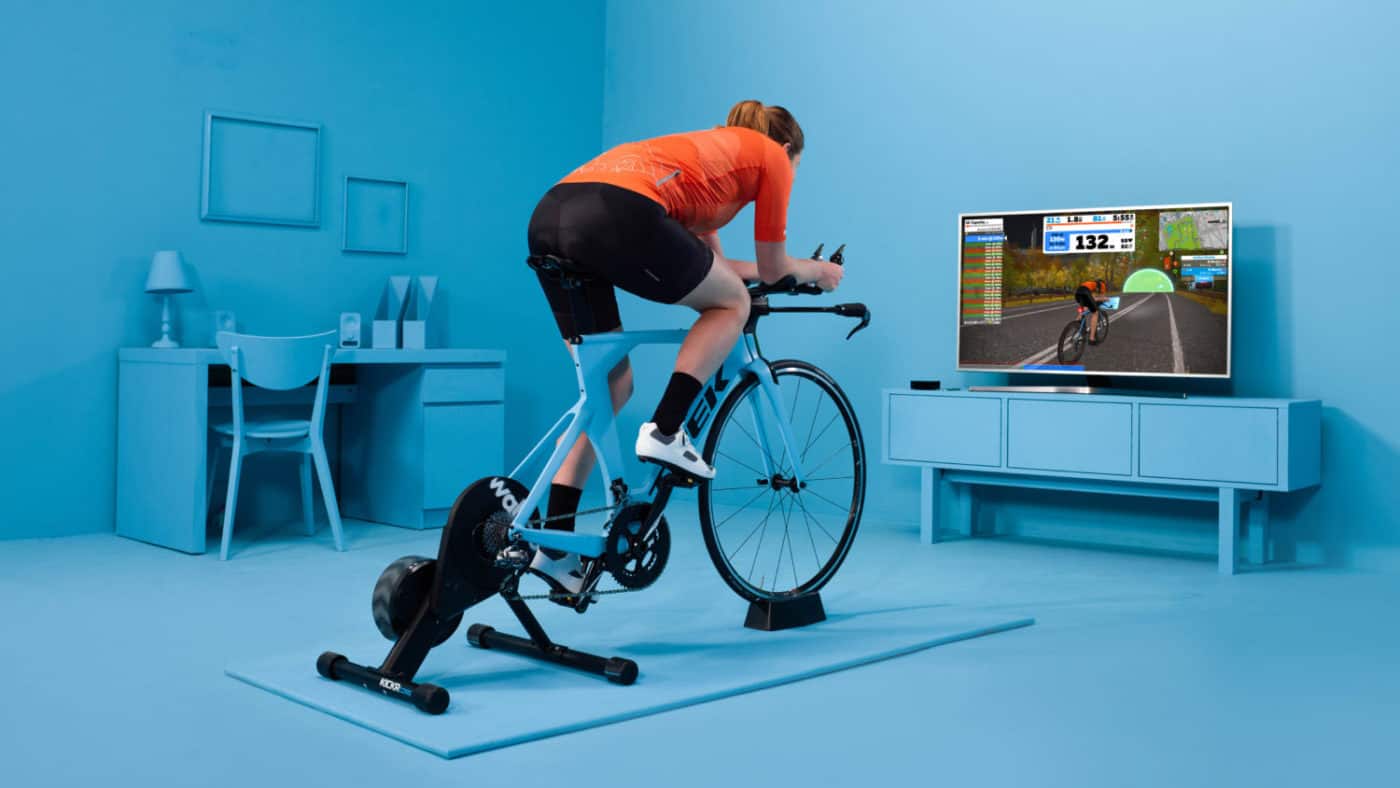 "The full Zwift Shop experience is something that we've long wanted to open up to European customers, and it's finally here." Says Eric Min, Zwift CEO and Co-Founder. "A quality smart trainer is revolutionary when it comes to Zwifting. As a company, we are not only in the best position to be able to provide expert advice on which trainer and accessories you will need to Zwift. With our new 30-day trial, we aim to make it even easier to test out both Zwift and your  new smart trainer."
Alongside smart trainers, the Zwift Shop will offer a range of accessories to complete your pain cave including fans, heart rate monitors, phone mounts, ANT+ cables and even cassettes. Runners will also be able to purchase the Zwift RunPod from the store, the gateway to running on Zwift.
For existing Zwifters, the store also offers a range of 'Designed in Watopia' fan merchandise including cycle and run clothing, water bottles and T-Shirts.