Known globally within the triathlon community to many as the 'Voice of IRONMAN', event announcer Mike Reilly has announced this week that 2022 will be his final year on the microphone.
"You are an IRONMAN"
Reilly of course is the originator of the most famous finish line call to athletes in our sport, a voice that many have looked forward to hearing on their own personal journey to the finish line of the famous 2.4-miles / 112-miles / 26.2-miles.
In his announcement video on Facebook, he said:
"After over a thousand endurance events over the last 40 years, 210 IRONMAN events since 1989, yelling out those words almost half a million times, at the end of this year I'll be hanging up my microphone.
"Very tough decision, because besides my family you have always been so close of family to me. Decision is simple, it is about family. I've missed so many anniversaries, so many birthdays, so many parties, so many vacations with friends, and i don't want to repeat that cycle with my grandsons. I want to be there all the time."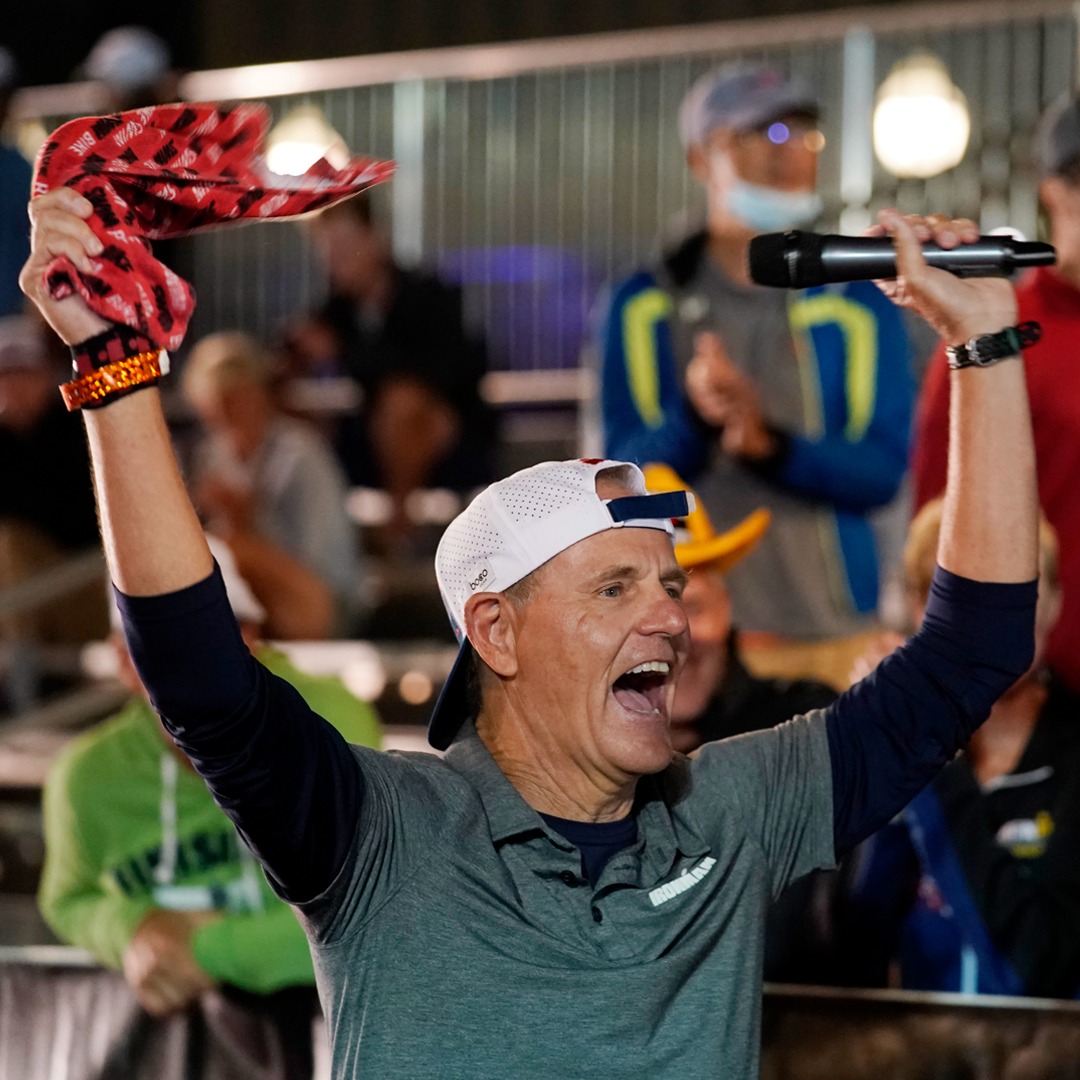 Not done yet
The first IRONMAN World Championship event in Hawaii for three years this coming October will also represent his final time announcing at the event, one of six remaining IRONMAN events on his schedule, before Mike can truly 'mic drop':
"The remaining schedule, I can't wait to see you. I've got six more events this year – IRONMAN Wisconsin, Kona, the IRONMAN World Championship. That will be a tough last one, as they all will be.
"IRONMAN California, I'll see you at IRONMAN Florida, IRONMAN Arizona, and the last one of this season, the last one of my season, will be IRONMAN New Zealand in December. I hope I can see all of my Kiwi and Aussie friends there."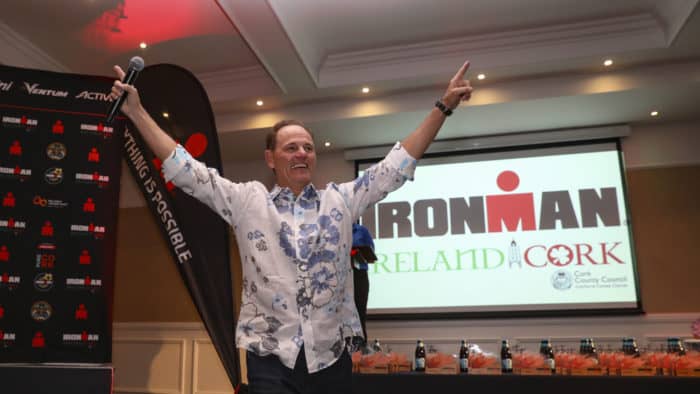 Happy retirement
We'd like to wish Mike a very happy retirement, and best wishes for the final part of what has been a memorable and long-term contribution to the sport.
As someone who has been part of the triathlon announcing and commentary scene for more than a decade myself – including getting to call those iconic words many times at IRONMAN Wales – you have paved the way and shown the importance of that role at events, and contributed greatly to the education of many who follow in your footsteps.