International Paratriathlon kicks off two weeks of major triathlon events being hosted in Great Britain. This Monday's Eton Dorney ITU Paratriathlon World Cup race features Paralympic, World, European and Commonwealth champions, and will be followed by the ITU World Triathlon Events in Nottingham (7 June) and Leeds (11 June).
Great Britain's most successful paratriathletes are relishing the prospect of racing at home, something they rarely have the opportunity to do at the highest level. The line-up features six of the seven medal winners from the ITU World Paratriathlon Series event in Yokohama, Japan just two weeks ago, and all four of the Team England Commonwealth Games athletes, including gold medal winners, Joe Townsend and Jade Jones-Hall.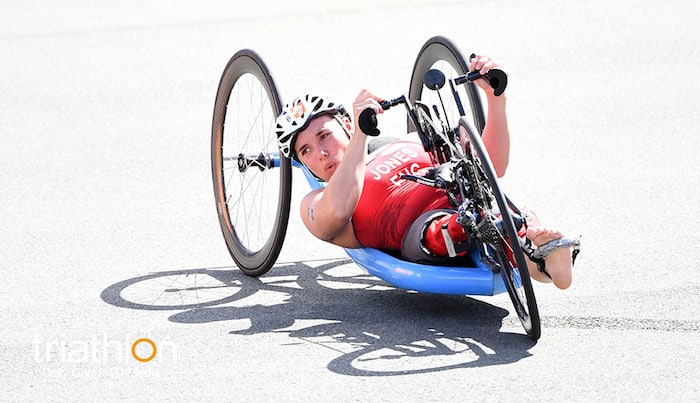 Racing takes place in and around the regatta lake, which hosted the London 2012 Olympic rowing. The venue provides a flat and fast closed-circuit course and easy access for spectators to see all three paratriathlon disciplines.
Jones-Hall and Townsend will look to continue their good form having started with PTWC gold on the Gold Coast in the first ever Commonwealth Paratriathlon last month. Jones-Hall said: "The year had started brilliantly for me; the Commonwealth Games was a great experience."
She added: "This weekend is special too, as racing at home is not something we get to do very often, so I'm looking forward to it."
Paralympic Champion, Andy Lewis (PTS2), is starting his season after injury niggles kept him out of Yokohama. Having won Paralympic, world and European titles, he is excited to come back to where it all started. The race runs alongside the Artic One Paratriathlon Festival event, which is aimed at novices.
Lewis said: "This is the first race of the season for me and I am definitely ready to get out there and see what I can do after a previous injury. This is where it all started for me with an Artic One event in 2014, and it's just brilliant that we now have an ITU race here alongside that."
Other Paralympic Games medallists including Lauren Steadman and Alison Patrick are set to take part, and overseas medal winners Melissa Stockwell (USA) and Martin Schulz (GER).
In-form George Peasgood will be carrying a lot of momentum, after winning in the PTS5 race in Yokohama, as will the rapidly improving Steve Crowley (PTS4) and world champion, Dave Ellis (PTVI). There will also be new talent on show, including Hannah Moore (PTS4), who has made massive strides over the winter.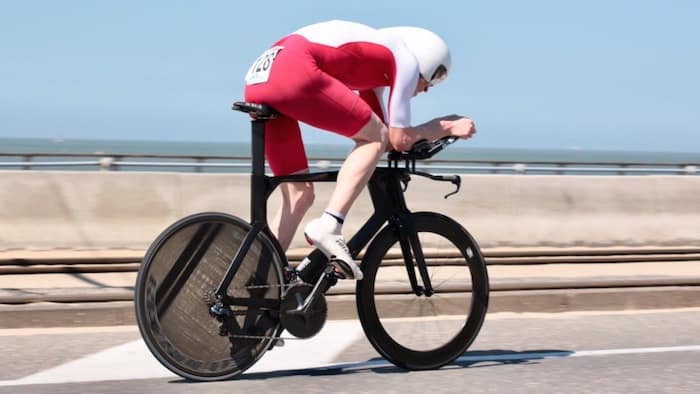 British Athletes taking part; Eton Dorney ITU Paratriathlon World Cup;
750m swim, 20km bike, 5km run; Monday 28 May 2018:
PTWC: Bret Crossley, Joe Townsend, Mark Conway, Lizzie Tench, Jade Jones-Hall, Sophie Taylor
PTS2: Andy Lewis
PTS3: Ryan Taylor
PTS4: Steve Crowley, Hannah Moore
PTS5: George Peasgood, Lauren Steadman, Claire Cashmore,
PTVI: Dave Ellis, Alison Patrick